Brosix Reveals Plans for 2013
January 22, 2013 News


Brosix development plans for 2013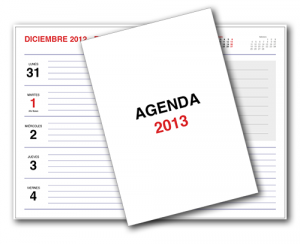 Now that the holiday season is in the past, 2013 is finally here. The past year was very successful for Brosix, as our number of customers more than doubled. At this time, we are looking forward to the new year and I wanted to share our plans for 2013 with you.
First off, as you know, in the past year we have upgraded to conferencing mode with most of our features including: Text Chat, File Transfer, Screen Shot, Whiteboard and Co-Browse. In short, conferencing mode can greatly improve team productivity.
In the months to come, we will be focusing our time and energy on several areas:
Mobile development – the mobile hype is storming the industry and we plan to add some exciting features to Brosix mobile in 2013. We will start with geo-location and the ability to send pictures.
Spell-check – From time to time, we have been asked to add spell-check to Brosix. We have heard your voice and started development of a spell-check tool in Brosix for Windows, Mac and Linux. It is planned to be rolled out in Q1 of 2013.
Federation with other networks – We are living in a connected world, so our users will greatly benefit if they are able to connect to other IM networks while using Brosix. Brosix network administrator will be able to give certain users access to other instant messengers like Yahoo Messenger, AIM, ICQ, MSN, Facebook, Google Talk and Jabber. This feature will be disabled by default. Your IM network administrator will be able to enable it for authorized users only.
Web guests (aka Live Chat) – Brosix IM networks will be able to set up a widget on their web site, allowing visitors to request a real-time chat with a customer service agent. This will greatly improve customer support and sales team productivity.
Brosix Storage – Brosix will add a cloud based storage for files, pictures and documents. Of course, it will be properly secured as all other Brosix features are.
It is a great honor for us to offer the Brosix instant messaging service to so many people. We are glad to hear you are happy with our product. Feel free to share your Brosix experience with us.h1>
If you have any questions about Brosix, don't hesitate to contact us: www.brosix.com/contact/