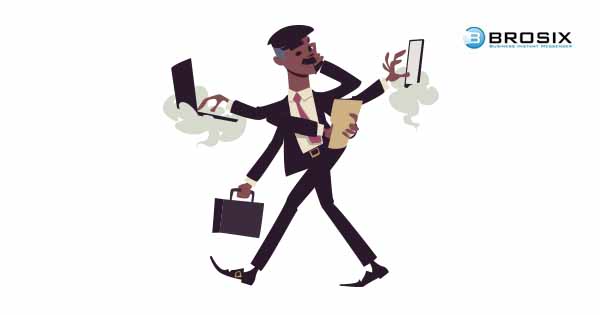 How to Streamline Communication While Traveling on Business
Technology has transformed how businesses operate. Today, organizations of all sizes and types are increasingly made up of distributed teams, remote workers, and freelancers.
Email and innovations in real-time connectivity effectively keep these teams in touch with each other, as well as with clients, partners, and individuals outside the organization.
Despite the prevalence of email and real-time chat, though, there's no doubt that meeting face-to-face is vital for healthy business relationships.

According to the Harvard Business Review, in fact, a face-to-face request is 34 times more successful than text-based communication
Whether it's a new product launch, a crucial sales or marketing pitch, or an important meeting with a prospective client, meeting in person helps:
Build Trust
Gauge body language
Other events, like seminars or conferences, can't be carried out without the physical presence of each necessary party.
As a result, business travel is booming. In 2017, $1.3 trillion was spent worldwide on business travel. Being away from your team, however, doesn't mean communication and collaboration have to suffer.
While a business instant messaging solution can help you keep in touch with your team while traveling on business, knowing how to maximize its potential can effectively streamline communication.
Here's How.
Rethink How You Inform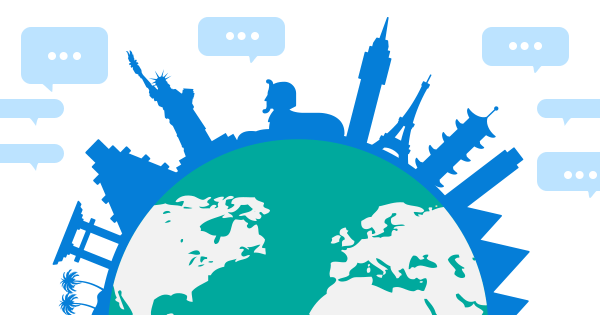 You may be accustomed to sending out mass emails to your team informing them that you're headed out on business.
Doing so, however, can be a nuisance for both you and your team – flooding your team's already overcrowded inboxes, leaving them to ponder whether a response is warranted, and then, should they decide to reply, flooding your own inbox with unnecessary responses.
Likewise, an IM in the group chat can blossom into any number of unrelated discussions, disrupting workflows and productivity.
Broadcast messages, on the other hand, act as a vehicle for quick announcements, eliminating recipients' ability to respond and more quickly and efficiently informing your team.
By providing the power to hand select recipients and quickly announce your departure, broadcast messages effectively remove any ambiguity, time-wasting, and inefficiency from the situation.
Exploit the Potential of Chat
Instant messaging has no doubt been a game changer – not just for its impact on personal communication, but also for its ability to streamline business communication regardless of team location; and especially upon instances of travel.
The real-time chat provided by a business instant messenger mitigates the risks associated with using personal instant messengers to conduct enterprise communication – like security and functionality, to name a few – and can help in a number of ways.
Use text chats for quick one-to-one correspondences, checking in with or updating specific team members regarding tasks, projects, and progress
Establish a chat room for more efficient group communication while you're gone – conveying changes in travel plans, sharing photos from conferences or seminars, and communicating general updates and happenings
Utilize chat histories to more effectively remain in the loop – keeping track of conversations and communications across the platform both in real time, as well as upon return
Maximize Collaboration
Collaboration needn't take a backseat just because you're on the road.

Whether you're on a long layover or you've just reached the hotel room, utilizing an innovative yet intuitive set of tools maximizes both planned and impromptu collaboration in a way that's creative, dynamic, and engaging.

For instance, consider employing a whiteboard. Pairing it with real-time communication creates a visual whiteboard conference capable of:
Furthering brainstorming sessions
Highlighting revisions
Reviewing and finalizing presentations or last-minute reports
Screen sharing and co-browsing sessions can facilitate more effective market, product, or competitor research, or collaboration on copy and content.
Go Mobile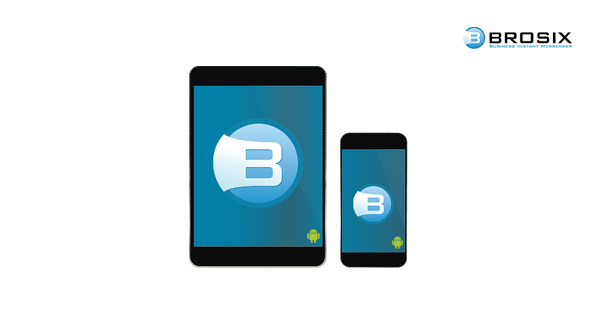 Streamlined communication and collaboration while on the go is a challenge, especially if your preferred device is a laptop or desktop.
Take advantage of your business instant messenger's mobile app. Having at your disposal all of your chats on a multi-functional app capable of working across devices and operating systems ensures your team is never further than your fingertips.
In transit? Notifications and offline messages ensure you never miss a message.
Taking part in a conference? Image sharing keeps your team visually engaged and in the loop.
Tired of playing catch-up? Chat histories and chat history sync allow you to not only follow each conversation, but rejoin as if you were never gone.
Don't Wait to Share Relevant Info
Don't hesitate to share info with your team that's of interest to them or their task load.
If you're traveling for a seminar and a team member back at the office is responsible for posting to social media or updating the blog, sending photos, presentations, or other supplementary materials allows them to execute these tasks in real time.
If you just secured a new client, you need to get the relevant documents to HR as soon as possible. And securely.
Using an unlimited size file transfer allows you to accomplish all of that but without the inconveniences of size and volume restrictions; streamlining not only communication, but data transfers, as well.
Vitally, transfer data only over a secure network featuring robust security protocols.
A private team network employing peer-to-peer channels, end-to-end encryption, and anti-virus and malware integration safeguards you, your data, and your peace of mind; which is reassuring when transferring data outside the secure confines of your office or home.
Make It Personal
Don't want to miss the daily stand-up? Nail the sales pitch and can't wait to share the news? Or maybe it's a colleague's birthday or anniversary with the company.
Instances like these call for communication that's not just efficient, but personal, also.
On such occasions, choose a voice call or video chat over an instant message. When you can't physically be in the same space, the intimate nature of voice and video communication allows you to more personally keep in touch, share big news, mark important milestones, and celebrate with your team.
Delegate Control in Your Absence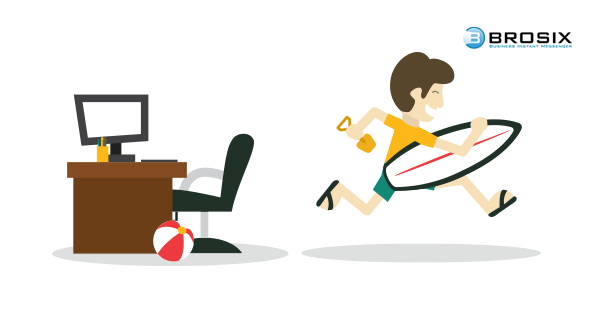 Traveling on business can be inconvenient. But it's more than long, cramped flights and missing your family and your own bed. When you're an administrator you need to ensure optimal productivity and performance in your absence.
While business instant messengers can't provide a good night's rest or relieve jet lag, they can ensure the latter remain at optimal levels.
Brosix Instant Messenger, for example, provides broad enterprise tools to maintain streamlined communication and teamwork, even when you're away.
Set multiple administrators, or a stand-in in your place, to evenly distribute administrative capabilities for more efficient and effective network management
Establish, lock, or shut down chat rooms, and also manage the participants inside, to administer conversation spaces as you see fit
Delegate the features to which users have access to assure maximum productivity
Designate who can chat with whom to effectively manage network participants
When used in tandem, comprehensive administrative controls allow you to reinforce a preexisting communication policy or establish a new one in your absence; reducing instances of misconduct and time-wasting and focusing communication and collaboration.
The Result
Business travel is here to stay. Ensuring efficient and effective communication while traveling, though, means more than just having the right communication solution at your disposal.
Knowing how to utilize its tools to their maximum potential and, importantly, extending the effort to remain in touch with your team can effectively streamline communication while you're traveling on business.