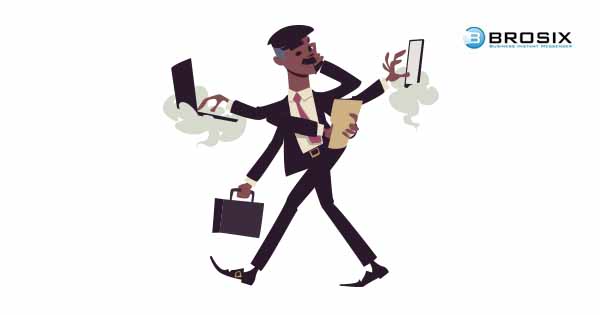 How to Communicate While Traveling
May 26, 2017 Instant Messaging



Thanks to smartphones, tablets, laptops, and a variety of other devices, it's easier than ever for individuals and business professionals to stay connected while traveling.

It doesn't matter where you're visiting (within reason) or who you need to connect with, there's a good chance that there is some type of technology that can help.

This type of constant productivity has paved the way for people to be more involved in their overall communication level. While "unplugging" and being able to relax is important, it can also be useful to stay connected while on the go in order to not get behind.
The Growth of Instant Messaging
Let's face it: business professionals will always use their smartphone while on the road. This allows them to make and receive calls. This allows them to send and receive text messages. And of course, it can also be used to browse the internet, check email, and much more.
However, the growth of instant messaging is changing the way that people communicate while traveling.
For example, Brosix offers many versatile communication options for people who wish to communicate while traveling. Consider the following:
There is both an iOS and Android app
There is a web-based application for those times when you're using a computer
There are a variety of features to improve efficiency, such as group chat, video chat, and file transfer.
Do What Works Best
Just because you're on the road doesn't mean you can disconnect from the rest of the world. In fact, this is the time when you need to stay connected the most.
You need to do what works best, while staying current with the most advanced technology.
Having so many options available to you makes it easier to settle on a strategy that allows you to efficiently and effectively communicate while traveling.
As long as you have reliable internet access, instant messaging remains one of the best ways to stay connected and stay productive.
Do you stay online while traveling? What type of technology makes your life easier?