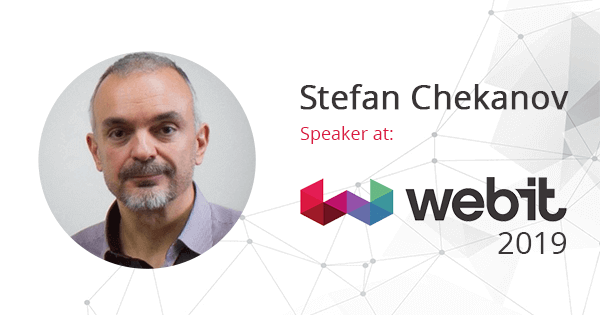 Brosix CEO Stefan Chekanov Participates in Panel Discussion at Webit 2019 in Sofia, Bulgaria
Brosix co-founder and CEO Stefan Chekanov was a special guest at the "Webit.Festival Europe 2019" in Sofia, Bulgaria on May 14th. The festival is an annual event aimed at boosting the startup and entrepreneurial ecosystem in the region. Over 15,000 people attended the event from 120 countries, representing entrepreneurs, corporations, startups, media, investors and more.
Stefan participated in a panel discussion "Plovdiv- Driving Innovation through Local Innovation," alongside Plamen Panchev, CEO of the Trakia Economic Zone, Stefan Stoyanov, Deputy Mayor of Education, Business Development, European Policies and International Cooperation in Plovdiv Municipality, Rodoslav Dervishev, founder and CEO of Sibiz Corporation, Nedyalko Dervenkov, member of the Board at Besco, and Georgi Tonchev, Growth Designer at Tonchev Associates Limited. During the panel participants discussed how the public and private sectors can collaborate to create a competitive and innovative local economic zone, using their experience in the Plovdiv, Bulgaria region as an example.
Stefan was selected to participate in order to share his unique experience co-founding and running a successful technology business in the region. During his participation, Stefan shared his experience and lessons learned over the last 12 years, and where he sees Brosix and the larger enterprise IM industry heading in the future.
To learn more about Webit.Festival Europe, visit the event website.