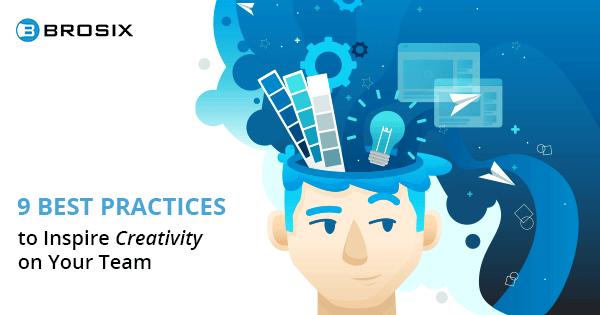 9 Best Practices to Inspire Team Creativity
Creativity is one of the most sought-after components in the workplace today. Regardless of the industry, size of the organization, or functionality of the team, everyone's after innovative ways of solving problems, improving workflows, and doing business.
Luckily, with the brainpower at your disposal, the foundation for ingenuity and resourcefulness is already there. The million-dollar question is how to cultivate it.
9 Best Practices to Inspire Creativity on Your Team
Click To Tweet
So how  you nurture lasting creativity and inspire meaningful teamwork?
Below are 9 methods of enhancing team creativity so you can keep employees actively engaged and creatively stimulated.
Foster two-way communication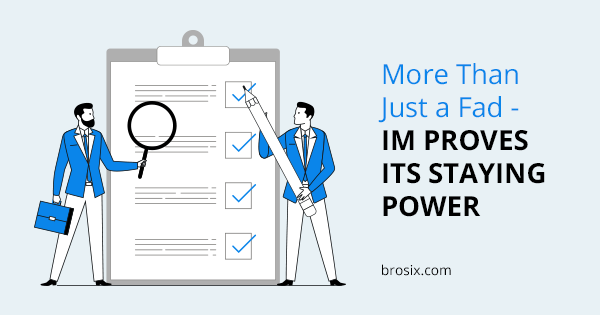 One-way communication is a surefire way to stifle creativity. To avoid a top-down approach that muzzles creative expression, encourage your team to share ideas and opinions freely. Then provide them ample space to communicate in a way that suits their individual style.
You'll want to establish multiple options for communication including a reliable business email client and real-time instant messaging with voice and video calling. For the latter, consider a business instant messaging app. You'll get tons of channels to satisfy nearly any communication requirement or preference. As a result, you'll improve the quality of knowledge sharing, feedback, news and information delivery, and even small talk.
Also, take a few minutes to familiarize your employees with some best practices for team communication. Email, for example, is good for long-form communiqués that may not require an urgent response, as well as copying multiple recipients. Instant messaging, on the other hand, is best for on-the-fly chatting, rapid-fire inquiries, or casual group communication. For conversations of a more personal nature, try a voice or video call.
Lastly, don't underestimate the power of in-person communication. The authenticity of meeting face to face is critical for sharing thoughts, gaining new perspectives, and nourishing genuine team camaraderie.
Encourage flexibility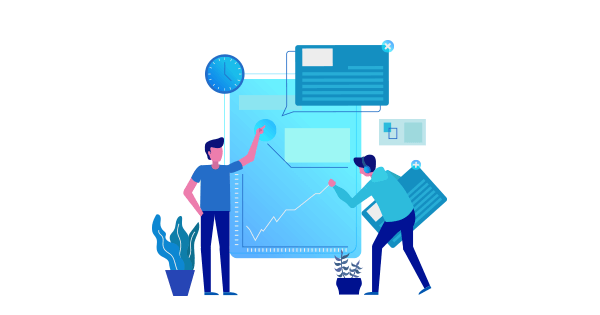 Your team will struggle to tap its creative potential if employees are constantly commuting, balancing work and family priorities, putting in extra hours, or all of the above.
Give your employees the freedom to choose how and from where they do their job. According to an OECD study, flexible workplace practices reduce commute times, positively contribute to employees' satisfaction with their work-life balance, and help working parents reconcile their work schedule with family priorities.
Workplace flexibility is based on trust. Help your employees identify when they do their best work and from where. Then trust them to maximize their productivity, work style, and creativity.
Embrace different thinking styles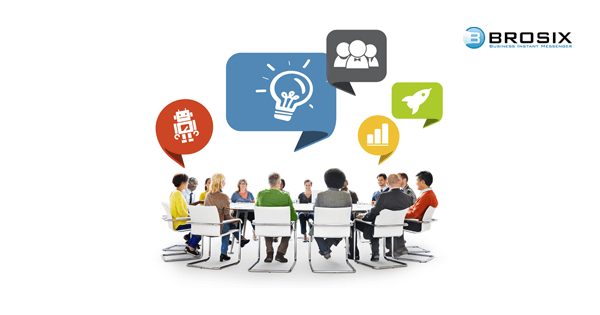 Not everyone thinks in the same way. Individual thinking styles shape the process of perceiving information, solving problems, making decisions, and communicating.
To stimulate an innovative work environment, welcome different thinking styles. Analytical, critical, systems, and creative thinkers approach situations differently, so get to know your own style and challenge your team to know theirs. Better yet, discover your styles as a group exercise.
Incorporate an assessment of thinking styles into the hiring practice. Bring different styles into each discussion, whether it's small-scale or big-picture. On projects, group different thinkers together. That way, you'll enhance the collaborative process and team innovation as a whole.
Acknowledge creative achievement
Your employees aren't just cogs in the wheel. You can't expect them to move from task to task, let alone innovate, without some encouragement.
If you want to increase creativity around the workplace, take some time to appreciate their creative victories. When you celebrate your employees, everyone wins.
For starters, happy employees are productive employees. But you don't necessarily need financial incentives. Rather, investing in good employee support and satisfaction initiatives can generate happier, more productive workers.
What's more, by thanking your employees, they'll feel more appreciated. In turn, you'll incubate not only a deeper connection, but an environment of trust ripe for creative collaboration.
Use mistakes to unlock innovation
Don't expect mistakes. Encourage them. Missteps and miscalculations are part and parcel of the creative process. They're also a chance to enhance internal processes and discover innovative ideas which may be hiding beneath the surface.
Creativity often happens as a result of trial and error. When something doesn't go as planned, publish an intranet article or wiki page. Open up a group debate in a shared chat room. Use the conversation to capture best practices, new ideas, and mistakes to learn from.
Reimagine how you lead
A lack of creativity in the workplace could be down to the way you lead. Traditional autocratic and hierarchical leadership styles can squelch teamwork and out-of-the-box thinking.
Lead by questioning. Challenge your team often to reimagine processes, workflows, and outcomes. As curiosity and eagerness become second nature around the office, employees will be more prone to apply creative thinking to their own work routines.
Moreover, implementing a management style such as servant leadership lays the groundwork for creativity to flourish. Emphasizing trustworthiness, dialogue, and empathy, as well as focusing on the growth of people both in the company and in the wider community, servant leadership can help build a positive organizational culture conducive to innovation and success.
Harness the power of brainstorming
From visionary startups to giants like Google and Amazon, coming up with new and unique ideas and strategies is a struggle. But for businesses of all kinds, brainstorming may be the most tried-and-true method of getting the creative juices flowing.
The web is chock-full of brainstorming strategies. Whether you're brainwriting, mind-mapping, conducting a SWOT analysis, or executing one of the other myriad methods, brainstorming is an effective way to promote group collaboration and integrate different thinking styles.
There's no right or wrong way to brainstorm. But build it into your workflow to keep employees regularly engaged. And try out different brainstorming techniques. What works with one team may not work with another, so hold sessions at different times of the day or on different days of the week. Mix it up with guided, impromptu, and cross-team sessions.
Develop a strategy to realize creative ideas
The most creative teams go beyond simply putting their heads together and dreaming up big ideas. Your employees may be pros at brainstorming, but lofty solutions require a plan of attack.
Create a framework for implementation. Strategize by laying out goals and objectives, conceiving initiatives, setting timelines, and distributing tasks. Be prepared to commit resources to your ideas and include employees in the development and realization stages. By making your team owners, they'll be even more motivated to see the product through.
Provide your team the collaborative software to succeed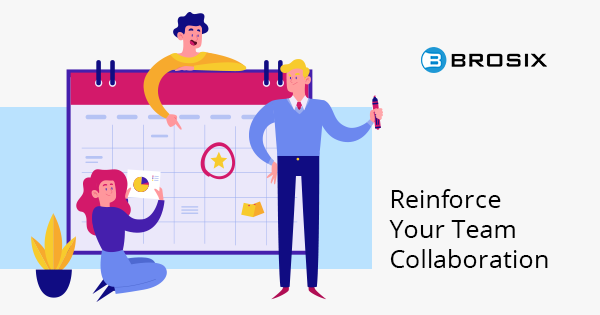 If you're not using technology to enhance collaboration, you could be depriving employees of the vital tools to work effectively, stonewalling teamwork and innovation.
Team collaboration tools are a vital weapon in your arsenal. Boosting everything from real-time communication to design collaboration, document and knowledge sharing, project management, and organization, the right collaborative software can streamline the entire creative process from conceptualization to product delivery.
As trends in work shift, you'll want apps and software that can be used seamlessly by in-house and remote workers. But instead of equipping your team with every tool under the sun, opt for all-in-one capabilities with rich feature stacks. That way your team can focus on being productive, rather than trying to find the right tool for the task, crippling workflows.
Brosix, for example, combines rich real-time messaging, a suite of collaboration features, robust administrative tools, and leading-edge security protocols. Each Brosix Team Network inspires active team communication while ensuring uninterrupted collaboration during even the most disruptive processes.
Your team is vital to the innovation equation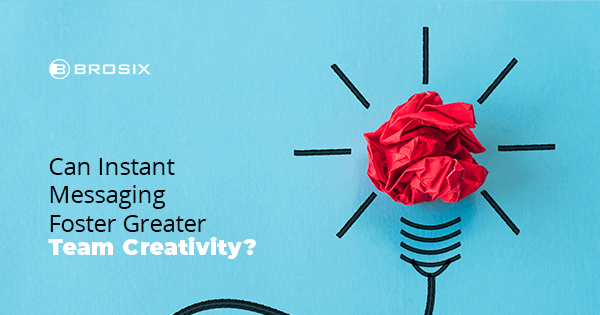 You already have at your disposal the most crucial piece of the puzzle – your team! The rest is down to some careful attention to leadership and people management. By taking care of your team and providing them the tools, inspiration, and freedom to do their job, you've already begun to lay the foundations for a truly innovative workplace.
9 Best Practices to Inspire Creativity on Your Team
Click To Tweet
That said, sometimes the most imaginative teams could use a little extra creative support. If that's the case, give Brosix a shot. By streamlining real-time communication and collaboration on a unified platform, Brosix can enhance creativity on your team starting today. Try it!