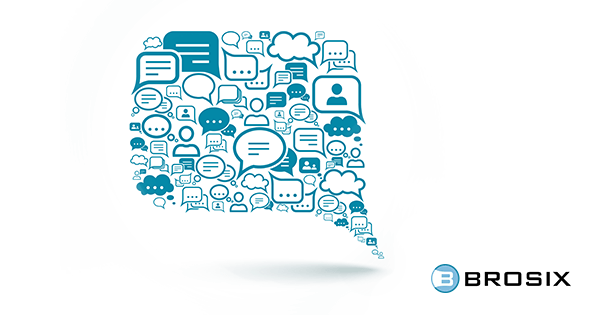 AIM Closing after 20 Years – What's next?
October 17, 2017 Instant Messaging



AOL Instant Messenger, more commonly known worldwide simply as AIM, will forever be the program that gave many people their first instant messaging (IM) experience. The sounds and looks of AIM are so familiar to an entire generation, that to this day even those who stopped using the program years ago easily recognize them. This is why the announcement that AIM will cease operations as of December 15th is both a watershed moment and a good reflection point for the industry. While AIM will remain in the memories of millions, it's now time to start thinking of the future. Specifically, what's next for AIM customers and what are the implications for the messaging industry?
Short Term Choices
In the short term, millions of current AIM users are left with a choice as to which messaging program to switch to. This sounds like a simple decision, but given the plethora of options out there, the majority of which didn't exist two decades ago when AIM came on the market, the choice can seem intimidating. In order to make the best choice it's important for users to reflect on what they value most in a messaging program in terms of features, functionality and security. On the basis of that they will be able to make the right choice for their future messaging.
Many AIM users remained with the program over the years because of their reliance on personal IM on their home computer. If that's all that a user uses their messaging program for, then AIM was an excellent choice, as it focused mainly on its desktop client over the years. For users looking to replicate this experience then Skype is a logical choice. The setup is not dissimilar to AIM's, and chances are that the majority of AIM contacts already have a Skype account. The added benefit here is that Skype has much more functionality than AIM, particularly in the peer to peer and group calling areas.
While some AIM users may be looking mainly to replicate their experience, others will most likely use this as a chance to make a choice which is an improvement on AIM, be that through the addition of business messaging, a program with increased security features, or a program that offers a wider range of chat services than AIM. Luckily there is one choice that covers all three of these areas. Brosix Instant Messenger is a messaging program that is geared towards both personal use, in the form of a cross-platform messaging app, and business use, in the form of a privately administered team network. All the data transferred on the Brosix network is end to end encrypted, a security level that AIM and many of the most popular messenger programs have not reached. This makes it the logical choice for those wishing to 'take the next step' in their messaging.
Long Term Lessons
In the long term, the entire messaging industry can learn key lessons from the 20 year AIM experience. Lessons that can make businesses more sustainable through maintaining relevance and increasing profitability. Any time a business goes from an industry leader to one of the least popular messenger programs, there is much to learn from the experience.
In an industry as dynamic as messaging, a company's ability to innovate and adapt to market trends is key to its long-term sustainability. In the last 20 years alone messaging has gone from online chatting, to social networking with chat capabilities, to cross platform messaging programs, and much more. AIM's slowness to respond to these changing trends is one of the main reasons it began to lose relevance. The AIM experience shows that in order to last the test of time, a messaging program must at the very least respond to market trends, or better yet, help shape them.
One of the other challenges that AIM faced over the years is guaranteeing a safe and secure messenger experience for its users. With the ever increasing importance of cybersecurity, messenger programs must put in place strict measures to protect user data. As more personal information is moved online, and more people rely on messenger programs for their daily interactions, a failure to provide a high level of cybersecurity can lead to users abandoning a given messenger program. This may not have been the driving factor behind AIM's decreased user base over the years, but it certainly contributed to it.
Moving Forward
AIM will soon be gone as an active program, but its memory and experience will remain. By using this moment to make an informed choice as to where they should turn for their messaging needs, AIM users can prepare themselves for an ever evolving future of messaging. This future will be determined and shaped by many of the lessons that the industry has learned through AIM's 20 years of operations, and for that its legacy will live on.