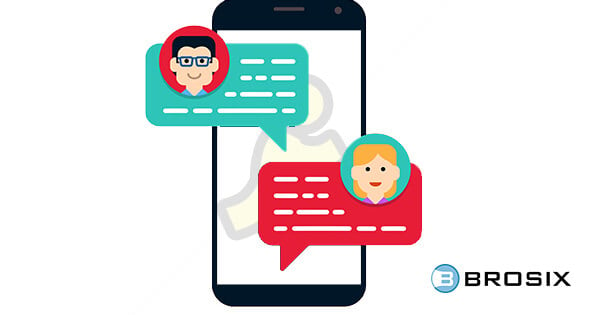 AOL Instant Messenger is Set to Shut Down- Here's What You Can Use Instead
October 13, 2017 Instant Messaging



AOL Instant Messenger, more commonly known as AIM, is set to shut down on December 15th. As one of the pioneering instant messaging platforms, they had a large following of tens of millions of users during its heyday in the late 90s and early 2000s.

With the onset of mobile messaging and social media such as Facebook and Twitter, AIM struggled to stay relevant, illustrated from its move from an early $224 billion valuation in today's dollars, to being purchased by Verizon for just $4.4 billion in 2015.

For years AOL Instant Messenger was the dominant form of messaging for an entire generation of users, particularly in the youth market where it gained a high level of popularity. While the company's decline is a longer story with a series of missed opportunities, the main changes came with the onset of Smart Phones and changing trends in messaging. Over the previous decade AIM was unable to keep up with these changes and quickly lost a large part of its user base. Despite it's declining market share in the last decade however, millions of users remain dedicated to the app to this day.
With the closure of AIM comes the logical question of what's next?
While a thorough analysis of the story will surely provide valuable insights into the messaging market, there's an even more pressing question: where can dedicated AIM users go for their messaging needs? In an attempt to answer this question, below you'll find 4 great options for its' replacement. While the memories that people have gained over the 20 years of using AIM can never be replaced, there are numerous great messaging options out there for the future. Here are the top choices.
WhatsApp
WhatsApp has dramatically gained popularity in recent years, with a current user base of over one billion. Originally developed as a mobile messaging service, WhatsApp has recently released web-based clients and apps for Windows and Mac. This makes it a good choice to replace AIM, which until the end relied heavily on computer based messaging. So for those not yet ready to completely move from desktop to mobile, WhatsApp now has you covered.
Brosix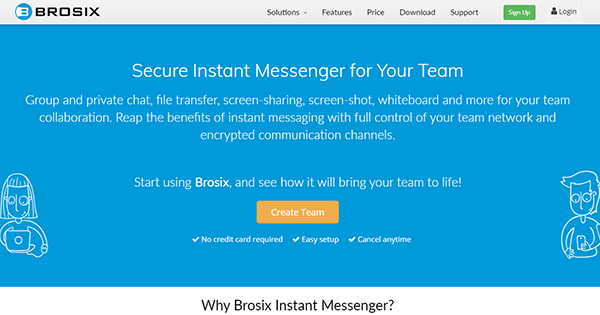 Throughout its 20 years of operation, AIM continued to have security concerns, scoring poorly on several watchdogs' cybersecurity assessments. This left it vulnerable to exploits and data hacking, which lead to large scale concerns among its user base.
For users looking for a secure IM replacement option, Brosix Instant Messenger provides full data encryption and the option to integrate the leading anti-malware software into the IM network. Apart from that, it has many more features and functionality than the latest version of AIM, and is available in an enterprise version for those looking for a dedicated business messenger replacement.
Skype
For many, Skype will be the logical next choice after AIM closes, as it has been a dominant market player in its own right for years. With a heavy reliance on desktop clients, Skype in many ways resembles much of what users found appealing in AIM. Skype has a wide range of features enabling, on top of the traditional messaging, file transfers, video chats, and voice calls. Skype also provides the unique feature of allowing users to set up a mobile or landline type phone number for an affordable price, which is great for those AIM users who find themselves on the move.
Google Hangouts
Google has had prior forays into the messaging arena, with several previous products including Google Talk, Google+ Messenger and Hangouts. Google Hangouts is the latest platform which combines the previously mentioned three. Backed by the powerhouse of Google, Google Hangouts is accessible through the popular Gmail email client, as well as several mobile apps, making it a great option for AIM users who already use Gmail for their emailing needs. As with the other options in this list, Google Hangouts provides a range of text, audio and visual chat options, including free group calls with up to 25 users.
In Conclusion
As the saying goes, every end is a new beginning, and so it is with AIM's closure. Tens of millions of former users will associate AIM with a specific time and specific memories, but now are presented with the opportunity to find a new, and frankly improved, messaging client that better addresses their needs.
While AIM should be remembered for its pioneering work, it's time to move on to the next phase in messaging.