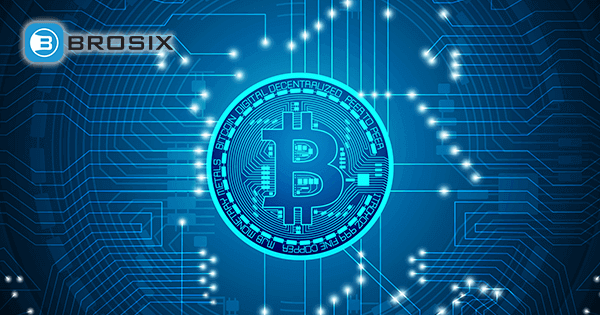 How can Bitcoin Dealers Ensure that their Communication is Encrypted?
Overview
Since its inception in 2008 as a cryptocurrency, Bitcoin has dramatically increased in terms of value and popularity. This currency and the market surrounding it is forecasted to continue its unprecedented growth. In the last 5 years alone the number of total transactions per month has increased roughly tenfold and the price of one Bitcoin reached a high of nearly $20,000.
As the industry continues its astronomical growth, an ever-increasing amount of people are beginning to deal in Bitcoin.
Despite the relative volatility of the price, these Bitcoin dealers are attracted to the market for a number of reasons: the potential for high returns on their investment, the peer to peer nature and lack of a middleman, the lack of government intervention and regulation, and the relative level of privacy in transactions, to name a few.
The potential benefits from dealing in Bitcoin are certainly numerous, and given these benefits the number of people becoming Bitcoin dealers is growing. With an increase in the number of people involved and the overall attention paid to Bitcoin, successful dealers must become even more conscious of the security and privacy of their interactions on the market, including their online communication.
The Issue
Unfortunately, as with any high growth and high-profit area, Bitcoin has encountered several security issues. The nature of Bitcoin is such that peer to peer Bitcoin dealing is for the most part unregulated, one of the attractive points for many people operating in the Bitcoin market. This ensures a high level of privacy when dealing with Bitcoin, but can also lead to security challenges.
This lack of regulation presents the opportunity for ill-intentioned actors to abuse the systems surrounding Bitcoin transactions. In the past years, several different types of attacks have surfaced in Bitcoin networks, including deanonymization of clients, and unauthorized and double spending. While many of these have been taken care of through across the board security measures, other security issues require vigilance on the part of Bitcoin dealers.
Several governments are also making moves to regulate Bitcoin, something that most in the market are rightfully concerned about and do not want to see. The desire to avoid government interference and ensure private peer to peer exchanges was one of the main reasons cryptocurrencies were created in the first place. These developments further emphasize the need for Bitcoin dealers to ensure that their communication is encrypted, in order to avoid their communications falling into the wrong hands.
Security and privacy continue to be of the utmost importance in Bitcoin, meaning that anyone dealing in Bitcoin should be making efforts to provide an experience that is not prone to cybersecurity threats or unwanted attention. One essential element of this is secure communication. The logical question thus arises: how can Bitcoin dealers guarantee that their communication is encrypted?
The Solution
The Bitcoin industry essentially operates on security and privacy, and these areas are still highly valued by clients. Blockchain, the digital ledger used in Bitcoin dealing, operates using cryptology and therefore has at its core users' security in mind. One area that is especially important is communication between Bitcoin dealers and clients. If Bitcoin dealers want a truly secure experience, then their communication should use the same principle of cryptology at the heart of Blockchain. Luckily, there is a viable and affordable IM program to answer Bitcoin dealers' communication needs.
Brosix Instant Messenger is one of the best options for Bitcoin dealers looking for encrypted communication. Through a series of industry-leading security measures, Brosix provides a package of secure communication channels to its users. Encryption lies at the core of Brosix's security systems, the same as with Blockchain. Brosix allows users to set up and administer secure private IM networks, which can gather groups of people in the Bitcoin market in one location for easier communication.
In terms of specifications, Brosix utilizes the AES 256-bits algorithm for data transferred through the program 128-bit encryption using Secure Sockets Layer (SSL) for its web pages. File transfers on Brosix are peer to peer ensuring that files never enter Brosix servers. Data that is handled by Brosix passes through a tunnel server with encryption from the sender and decryption upon receipt. No data is stored or processed directly by Brosix, which can allow Bitcoin dealers to operate freely without leaving unwanted records of their communications.
These security measures set Brosix apart from many of the other IM options currently on the market. What seems like monthly largescale data breaches of different communication applications highlight the need for an IM program that emphasizes users' privacy and security. People dealing in Bitcoin, an endeavor with privacy at its core, should choose a communication system that also places security at the center of its program.
Conclusion
In the dynamic Bitcoin industry, the potential for large profits is attracting an ever-increasing number of people to the market. With security and privacy at its core, any Bitcoin dealer should place a high value on both of these areas in order to avoid any potential abuse of the system or unwanted attention. Therefore, Bitcoin dealers should invest in secure communication, choosing an IM program that has encrypted communication at its center.
Brosix Instant Messenger can provide Bitcoin dealers with a secure IM experience that meets and exceeds industry standards through data encryption, peer to peer file transferring and avoiding storing any data on external servers. With Brosix, Bitcoin dealers can take full advantage of this ever-growing market while reducing their vulnerability to bad actors and undesirable attention.