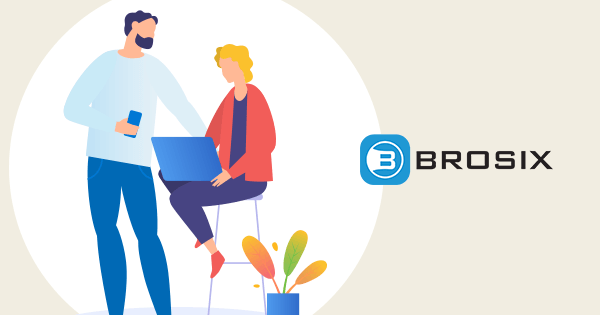 Why Instant Messaging Is an Essential Tool for Human Resources
In order for any organization to thrive, its human talent must be adequately cared for and developed. Therefore, Human Resources (HR) is all about working and communicating with people. This can only happen through dedicated employees working in HR equipped with the necessary skills and tools. At its very core, this field is focused on developing human capital and talent through hiring the right employees, defining and training employees for specific work, and ensuring the proper employee compensation structure. At the heart of each of these areas is communication, the most crucial element of any HR division's work.
Intrinsic in most HR work is communication. Whether it's training new employees, communicating new policies, or sending and receiving documents, HR employees spend much of their time in contact with colleagues. While HR employees themselves are often trained in different communication skills and methods, such as coaching and giving feedback, they frequently lack the best tool for making this communication as efficient as possible. This raises an important question, how can HR better streamline their communication processes in order to make their work more efficient?
The Issue- how to most effectively develop talent and streamline HR processes
A company's success ultimately depends on its human resources. Employees who are properly trained and supported are both more productive and more dedicated to their employers. The instrument for this human development is a business's HR division, making the work done in HR a crucial factor for businesses. If businesses are to grow and thrive, their HR divisions must be able to do their work as efficiently as possible, yet this is often a challenge.
One of the biggest difficulties HR employees face is communicating in a timely and efficient way with employees. Whether it's leading onboarding training for new remote employees, collecting large in terms of size and quantity sensitive documents, or quickly and efficiently fielding employee complaints, HR employees are often inundated with communication challenges. Unfortunately, many companies still rely on slow and inefficient means of internal communication for their HR divisions, which adds an extra layer of difficulty.
Working entirely through email and some form of text chat can slow down and complicate the work of HR employees. This form of communication doesn't allow for remote training, for example, or imposes restrictions on the amount and size of files sent. Not to mention that many email and basic chat clients are prone to security threats such as hacks and data leaks. This makes it imperative for companies to provide their HR employees with a comprehensive and secure tool for their work, but should they turn for this?
The Solution- Brosix Private Secure Networks for Internal Communication
The problem of inefficient and complicated communication is best addressed by streamlining internal team communication. Luckily, this can be done with one affordable and adaptable tool, Brosix Instant Messenger. Brosix specializes in providing businesses with a private and secure communication network that has a vast range of different collaboration and communication features, just what every HR division needs. Apart from a general increase in team communication efficiency, Brosix has several features that are particularly applicable to employees working in HR.
Through a Brosix private secure network, HR employees can securely send and receive unlimited sized files, simplifying the document collection and distribution part of their work. This peer to peer method is more efficient and reliable than sending multiple documents through email attachments, a process which can be painstakingly slow. Brosix also helps to streamline organization-wide messages, by allowing the network administrator broadcast messages companywide, which is perfect for HR announcements.
When it comes to training new employees, Brosix provides a wide range of collaborative tools such as customizable chat rooms for discussions, virtual whiteboards for presentations, and screen sharing and remote desktop for practical demonstrations. These tools make training even remote employees a straightforward and efficient process.
Brosix networks come with full administrative controls and functions. Administrators can set user contact lists and group users into specific chat rooms, which helps to ensure that the right employees are communicating with each other. These control functions help guarantee that employee work processes are streamlined and efficient, one of the key roles of any HR division.
Apart from the array of different features mentioned above, Brosix also provides a high level of security. All data sent through Brosix networks are compressed and encrypted using AES 256-bit encryption. Particularly important for HR divisions, Brosix does not process any data itself, meaning that it is able to help its customers become compliant with a wide range of regulations, such as HIPPA and SAS-70.
In Conclusion
Any company's success will depend on the success of their individual employees. Employees who are well trained, feel thoroughly supported and compensated, and have the ways in which to quickly and efficiently have their concerns addressed or questions answered, will help to drive their business forward. In order for this to be true, companies need to provide their HR divisions with the best tool for their work.
With Brosix, HR employees can easily structure their core work by creating channels of communication for employees, and making it simple to train and support them in their everyday work. Streamlining team communication with Brosix means that HR divisions will have a simple to use and comprehensive communication package, which is just the right tool for them to do their job to highest standard. When HR divisions are able to do their jobs more efficiently and securely, the entire company benefits!
Learn more about the full range of Brosix features, and begin the process of streamlining your office communication.