Instant Messaging Awards
At Brosix we strive to meet the expectations of every user by offering high quality instant messaging software for business communication and collaboration. This goal, combined with top notch customer service, has helped us win numerous awards over the years.
Through hard work, as well as the help of our users, we have been able to build one of the best instant messaging clients in the industry – while receiving a lot of attention along the way!
Best IM 2012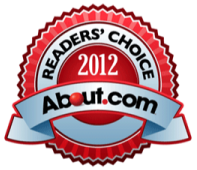 In 2012 Brosix was nominated in several instant messaging categories in the About.com Readers' Choice awards. The results included:
1st place in "Best Enterprise (Business) IM of 2012"
2nd place in "Best Mac IM for 2012"
2nd place in "Best Android IM of 2012"
The announcement on the Brosix blog
Best IM 2011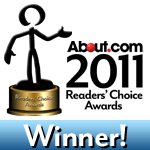 In 2011 Brosix was nominated for a third year in a row in the world largest "Best IM Awards 2011" organized by About.com. This time the results are:
Brosix is "Best Business IM 2011" – details on About.com site
"Best IM Feature 2011" is Brosix Screen Sharing – details on About.com site
Brosix is second in "Best IM Client for Mac 2011" – details on About.com site
The announcement on Brosix site
Best IM 2010

In 2010 Brosix won the prize "Best IM Feature of 2010" for a second year in a row. This time the prize is for Brosix Screenshot.
Brosix Wins Best IM Feature of 2010 on Brosix Blog
Best IM Feature of 2010 on About.com site
Best IM 2009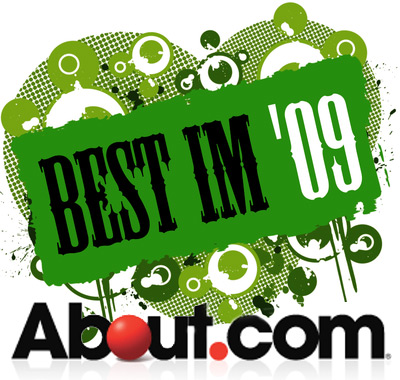 In 2009 Brosix was nominated in several categories in a competition organized by About.com. After a month of About.com's readers voting the results are:
"Best IM Feature 2009" is Brosix Whiteboard – details on About.com site
"Developers of the Year 2009" is the Brosix Team – details on About.com site
Brosix is second in "Most Improved IM Client 2009" – details on About.com site
Brosix is in top three in "Best IM Client 2009" – details on About.com site
Brosix is in top three in "Best Third-Party IM Client 2009" – details on About.com site
The announcement on Brosix Blog