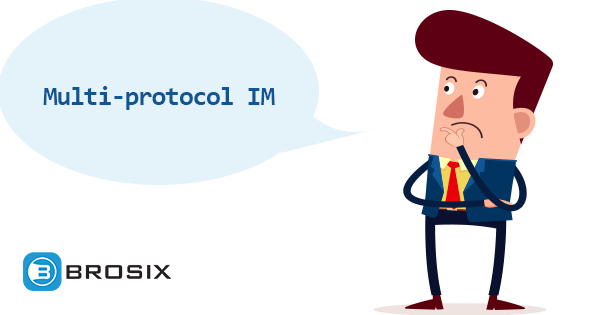 Brosix Multi-protocol feature will be discontinued as of April 1st
We at Brosix are committed to bringing the highest quality features to our customers, and when a feature doesn't meet this standard we have an obligation to act.
In 2013 we released a feature we call "External protocols" or "Multi-protocol IM", which allows our users to connect to other Instant Messaging networks. At that time Brosix supported the most popular options: AIM, ICQ, Windows Live Messenger, Yahoo Messenger, Facebook and Google Talk.
Over the past 5 years, the Instant Messaging sector has changed dramatically. Some providers closed their publicly available interfaces, others just disappeared. These processes are out of Brosix's control, and as a result we cannot offer this feature at the high-quality level that we hold ourselves to.
In this regard, as of April 1st we will be discontinuing our Multi-protocol / External protocols feature which allows users to communicate with contacts on other IM networks.
We are committed to bringing our community more important features that will help them improve their office communication. In the meantime, if you have any questions or concerns, please don't hesitate to contact us