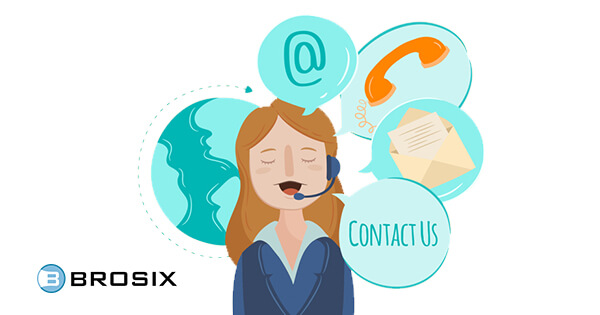 Why is it Important to Invest in Customer Support?
October 12, 2017 Instant Messaging



There are many companies out there that take great pride in the sales and marketing process. They'll do whatever it takes to bring new business into the fold, realizing that this is the best way to boost revenue and profits.

Unfortunately, some of these companies don't realize something else to be true: customer support is every bit as important as sales and marketing.

You can have the greatest sales team in the world, but if you don't keep your customers satisfied they're sure to move to a competitor at some point in time. Is that a risk you're willing to take?
Spend More Time and Money on Customer Support
With a dedication to customer support, it's much easier to keep customers happy and on board for an extended period of time, which has a positive impact on your business as a whole.
With all this in mind, there's an important question to address: what's the best way to invest in customer support?
While there is no right or wrong answer, since every company is in a unique position, there are some things you can change today. Here are three ideas to consider:
Stay in Touch with Customers
One of the biggest mistakes you can make is neglecting to stay in touch with your customer base. You need to let these people know that you are available to help, no matter what is on their mind.
For example, you could send an email newsletter once a month to ensure that your customers know you're thinking of them.
Another idea is to call customers every now and again to simply check up. Ask if they have any questions or concerns, provide detailed information on what you can do for them, and make it clear that you are always available to provide assistance.
Use Technology to Your Advantage
Do you remember the days when customer support was all about fielding phone calls and connecting in person?
While there is no denying the fact that both of these things can still be used in today's day and age, you don't want to stop there. The use of technology makes it much easier to stay in touch with customers, while also providing a high level of support.
Using email is a good start, but don't stop there. You can also use a business IM, for example, to connect with customers.
Technology can be your best friend when it comes to customer support. It allows you to be fast, efficient, and productive, all of which will put you in a better light with your customers.
Hire Devoted Customer Service Professionals
Are you trying to handle your daily responsibilities, all while putting time into customer support as well? This can be difficult, as you'll soon find yourself pulled in many different directions.
When you hire devoted customer service professionals, you can be rest assured that there is always someone on staff to answer questions in a timely manner.
You don't have to start out by hiring a whole customer service team. One person may be all it takes to have a positive impact on this area of your business.
Conclusion
Now do you see why it's important to invest in customer support? Now do you see how you can change your company for the better?
If you're seeking ways to boost your customer support, these ideas will put you on the right track.
What are your thoughts on customer support and the best approach? Is there anything that works particularly well for your company? Share your thoughts in the comment section below.