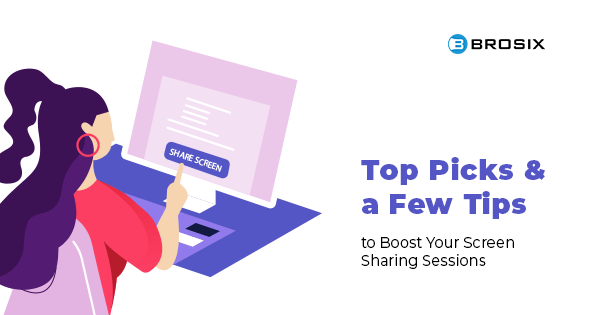 Best Screen-Sharing Apps and Software for Remote Collaboration
A picture is worth a thousand words. While the adage often rings true, in the workplace a picture could drastically cut the time you spend explaining tasks, processes, issues, and information.
The market for collaborative software is growing exponentially. That's because it helps teams communicate effectively through robust instant messaging technology, but also work together efficiently through visual collaboration tools like screen sharing and remote desktop control.
Best Screen-Sharing Apps and Software for Remote Collaboration
Click To Tweet
Good screen-sharing applications and software have never been more important. As more people work from home, leveraging the power of screen sharing improves team communication because it fosters:
More active participation
More effective presentations
More efficient training and support
More engaging collaboration
Below we'll give you the lowdown on screen sharing, the best screen-sharing apps and software for remote collaboration, and some top tips to consider before sharing your desktop. Read on!
What is Screen Sharing?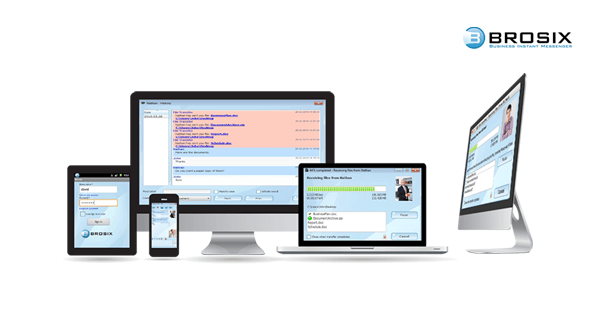 Screen sharing is the process of sharing a given computer screen to provide another party the ability to visualize in real time everything that the first user sees.
In certain instances, screen sharing can include remote desktop control, granting the other party access to your desktop remotely in cases of technical issues and support.
Both screen sharing and remote desktop control enable collaboration on workflows that would otherwise be executed in person, but can't due to remote working conditions.
Discussion of complex guidelines and processes
Presentation of materials or applications
IT issues like configurations and interfaces
Best Screen-Sharing Solutions
Brosix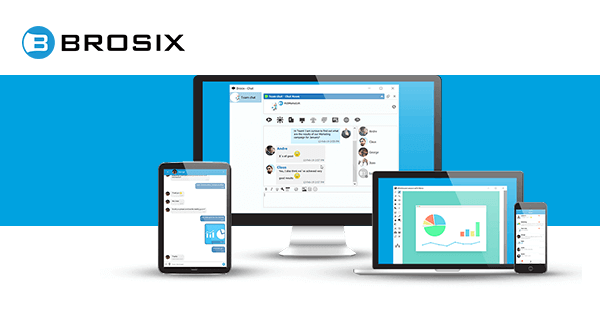 Available on: iOS, Android, macOS, Windows, Linux, Web
Brosix is an all-in-one instant messaging software for business providing teams a versatile screen-sharing solution as well as remote desktop control.
Screen sharing on Brosix is dynamic, fully secure, and as easy as 1-2-3! Share your screen, as well as mouse and keyboard control, with a contact, or view the screens of your contacts with the option to control their mouse and keyboard. Like all team communication and collaboration on Brosix, screen sharing and remote desktop access are encrypted end-to-end.
How to Share Your Screen with Brosix
With Brosix you can share your screen in just a few seconds with even fewer clicks of the mouse.
Choose a contact from your contact list
Click the Desktop Sharing icon on the right side
Select the type of session
Brosix screen sharing streamlines how day-to-day business gets done. The feature pairs seamlessly with text chats, audio and video calls, and file transfers to help you execute everything from presentations to remote hiring, onboarding, training, or support. Try it today and improve your team's real-time collaboration capabilities!
Top Brosix features:
Unlimited screen sharing and remote desktop control
Custom control options including screen sharing
Fully trackable User Activity Logs
Searchable chat histories
Unlimited size file transfers
Virtual whiteboard conferences
The ability to broadcast messages to targeted audiences
Brosix pricing: $4 user/month for unlimited screen sharing, chat, and collaboration tools; $6 user/month for full admin control and customization; Free team network for up to 3 users
GoToMeeting
Available on: iOS, Windows, Mac, Web
GoToMeeting is an online meeting software with fully functional screen-sharing capabilities. The video conferencing tool supports group calls with audio and video for up to 3,000 participants, scheduled meetings, note-taking tools, and remote access.
GoToMeeting is unique for its robust mobile apps that retain screen-sharing functionality. Meeting's iOS and Android applications both include screen sharing, while the iPad app supports screen sharing, document sharing, and whiteboard capabilities.
Top GoToMeeting features:
Record screen-sharing sessions
Zoom in on a screen
Use drawing tools and annotation features
Pass control of your device to your audience
GoToMeeting pricing: Subscriptions start at $14 user/month for 150 participants; Enterprise plans available
Discord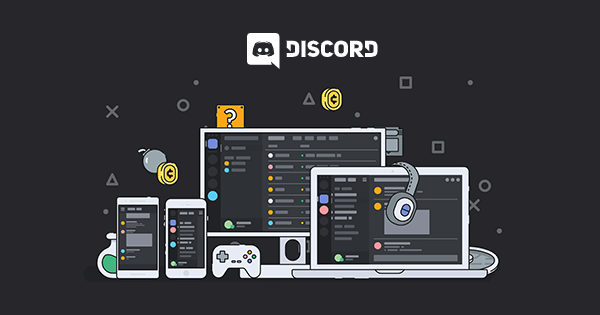 Available on: Windows, macOS, iOS, Android, Linux, Web
Originally a voice-chatting freeware for gamers, Discord's screen-sharing features have made it an up-and-comer in the world of business communication.
In addition to robust voice communication, Discord's server video lets users drop in and out of calls at the push of a button, as well as live-stream and share their screen with other participants.
Just keep in mind that Discord's rapid growth has led to security concerns. For more, read our in-depth Discord review here.
Top Discord features:
Share your screen with up to 10 people
Live streaming and screen sharing during video calls
Push-to-talk capabilities
Workspaces on a single interface
Discord pricing: Free screen sharing and core functionality; Nitro Plans from $9.99/month for bigger file uploads, higher-quality screen resolution, and animated avatars and emojis
Troop Messenger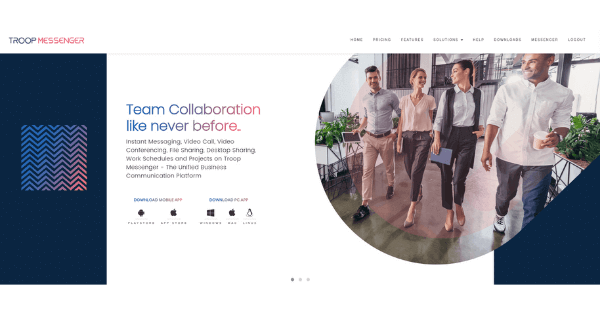 Available on: iOS, Android, Windows, macOS, Linux
Troop is a team messenger that allows users to present their screens with ease. Pair Troop's screen-sharing tool with real-time chat, audio and HD video calling, and file sharing.
Troop is a highly affordable and capable team messaging solution. For just a buck a month you'll get tons of chat features. If you want to share your screen, though, you'll need an enterprise plan.
Top Troop Messenger features:
Conversation flagging
Self-destructing burnout chats
Unlimited messaging history
Integrate with Google Drive and Dropbox
Troop Messenger pricing: Paid plans start at $1 user/month; Screen sharing, enterprise, and self-hosting plans from $5+ user/month
Zoom
Available on: iOS, Android, macOS, Windows
Zoom is a free screen-sharing and conferencing software. Once you install the app, you'll get access to unlimited meetings and screen sharing for up to 100 participants. During meetings multiple users can share their screens simultaneously and co-annotate across devices. Show up to 25 participants per screen.
Zoom Rooms offer software-defined conference spaces where users can share multiple desktops and content over Wi-Fi, Airplay, or HDMI-wired connection. Zoom is one of the most powerful screen and desktop-sharing platforms, but its increased popularity has led to an increase in security and privacy issues with the app.
Top Zoom features:
Annotate shared screens
Screen share across desktop, mobile, and Zoom Rooms
Share your whole screen or a specified app
Split rooms into breakout sessions
Record meetings
Up to 1,000 participants and 10,000 viewers
Zoom pricing: Free screen sharing and 40-minute meetings for up to 100 participants; $14.99/month for unlimited meeting length and reports; Zoom Rooms from $49/month
Skype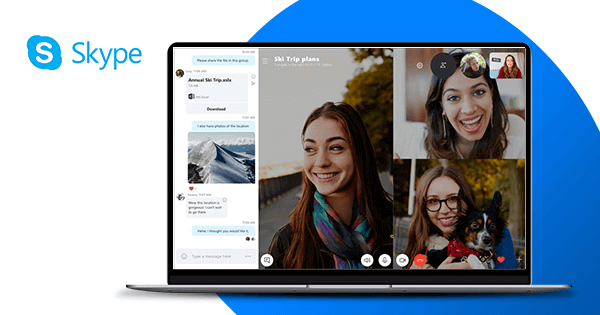 Available on: iOS, Android, macOS, Windows, Linux, Web
Skype is one of the original voice and video calling apps. Today, Skype offers a free platform for individuals and Skype for Business, which comes as part of an Office 365 subscription.
For individuals or small businesses, Skype lets users share their screens via desktop or mobile and record calls. Drag and drop files up to 300MB for real-time collaboration wherever you are.
Skype for Businesses adds enhanced security and meetings for up to 250 people. Share on-screen polls, notes, and attachments, or broadcast a PowerPoint. Have in mind, Microsoft will pull the plug on Business in 2021, so check out our list of suitable Skype for Business alternatives.
Top Skype features:
Mobile screen sharing
Screen recording
Cloud-based call recording
File sharing
Whiteboard
Skype pricing: Free; Included in an Office 365 subscription
Slack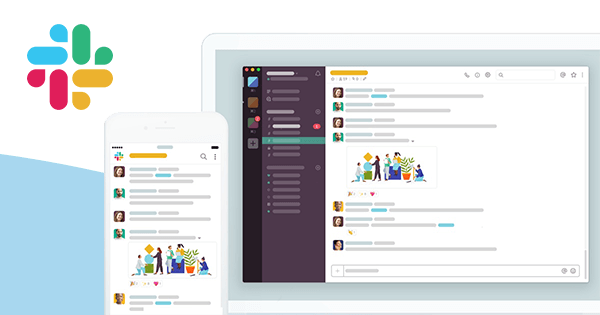 Available on: Windows, macOS, iOS, Android, Linux, Web
Best known for integrating with tons of apps, Slack users can share their screens natively with teammates, no integrations needed. Screen-sharing sessions can be kept private or held openly for others to jump in and out of. Each session is recorded, archived, and searchable.
There are a few caveats – Slack's freemium plan doesn't allow screen-sharing and the Linux app doesn't support remote access or on-screen annotations.
Top Slack features:
Meetings for up to 15 participants
Draw on teammates' screens
Let others draw on your screen
Highlight specific sentences
Slack pricing: From $6.67 user/month for screen sharing; Plus from $12.50 user/month
Flock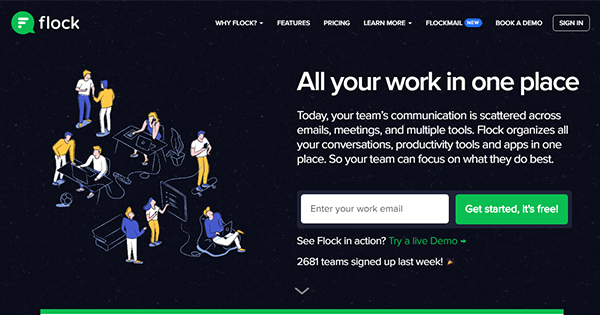 Available on: iOS, Android, macOS, Windows, Linux, Web
Flock is a team chat and collaboration app that has set itself up to take on Slack. In addition to team chat and audio calls, Flock offers video conferencing with screen sharing and annotation features.
You'll need a Pro plan to share your screen, but there you can schedule meetings with Flock's Google Calendar integration, share files, and host meetings for up to 20 members.
Top Flock features:
Native screen sharing
Unlimited meetings
Custom enterprise plans
Flock pricing: $4.50 user/month for screen sharing, unlimited messaging history, and 10GB storage/user; Enterprise from $8 user/month
Whereby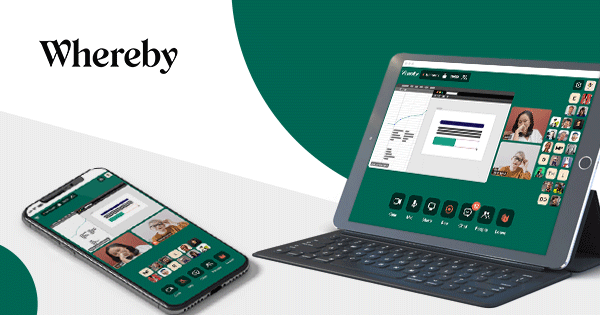 Available on: iOS, macOS, Windows, Linux
Whereby is a browser-based video meeting solution. With Whereby there's no need to download any apps or software. Instead, create a room, grab the link, and easily share it with your team.
Users can record, download, and share meetings, or present their screens, either the whole screen or by dragging and dropping specific elements of the screen. Whereby calls are restricted to 12 on-stage participants, though, while calls on the site work from Chrome, Firefox, and Opera.
Top Whereby features:
Record, download, and share meetings
Share specified screen elements
Broadcast YouTube videos
Join meetings via browser or iOS app
Whereby pricing: Free screen sharing, one meeting room and video calls for four participants; $9.99/month for Pro; $59.99/month for Business Plans
Join.me
Available on: iOS, Android, macOS, Windows, Web
Join.me is a conferencing and screen-sharing app for streamlining group presentations and meetings.
Join.me lets you present your entire screen or share a specific window. Sharing mouse control to provide remote desktop access is easy. The host simply selects the name of the participant to whom they'd like to pass control and clicks Pass Presenter. Participants can join meetings over the internet or by landline phones.
Top Join.me features:
Annotate shared screens
Whiteboard collaboration
Record and save meetings
Lock meetings
Chat and send files
Join.me pricing: From $10 user/month for screen sharing and 5 meeting participants; $20 user/month for annotations and recording
TeamViewer
Available on: iOS, Android, macOS, Windows, Linux
TeamViewer is a remote access and desktop-sharing suite for individuals, teams, and large enterprises.
Presenters can share their screen, and let others mark up the broadcast through Presentation Mode. Support or training teams have at their disposal integrated service case management and integrations for service desk systems. TeamViewer allows for multiple users on-screen and hosts can hand off access or take control with ease
Top TeamViewer features:
Record and store screen-sharing sessions
Leave notes on remote computers
Share screens and files on mobile
Set specific policies and groups for custom access
TeamViewer pricing: Free personal screen sharing; $49/month for a single business user
Workplace by Facebook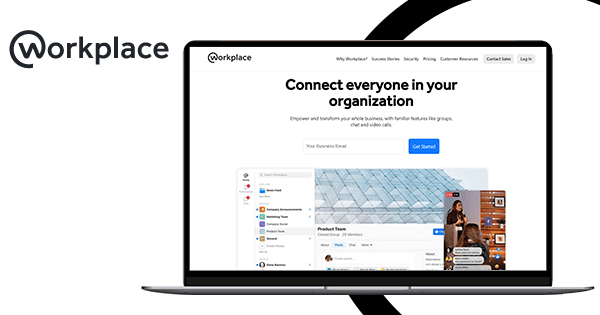 Available on: iOS, Android, macOS, Windows, Web
Workplace is Facebook's team communication software enabling screen sharing and collaboration through Facebook-familiar pages, posts, likes, and company newsfeeds.
To share your screen during a video call in Workplace, you'll need to download a Google Chrome extension. That allows you to share not only your desktop, but any opened application.
For the full lowdown on Workplace, check out our review.
Top Workplace features:
Present your screen or a specific app
Full team messaging capabilities
Familiar UX
Workplace pricing: $4 per user/month for screen sharing; $8 per user/month for Enterprise plans.
A Simple Checklist before Sharing Your Screen
Screen sharing saves you time and effort, helps you get more done more clearly, and boosts remote collaboration. But it's all for naught if you don't prepare. So follow this simple checklist.
1.Get to know your software
Just because it's your first time with a screen-sharing app doesn't give you an excuse to stumble through your presentation. Just like you would a new car or device, spend some time getting to know the ins and outs of your collaboration tools. Take a test run or two with a colleague just so there are no surprises.
2.Plan what you're going to say ahead of time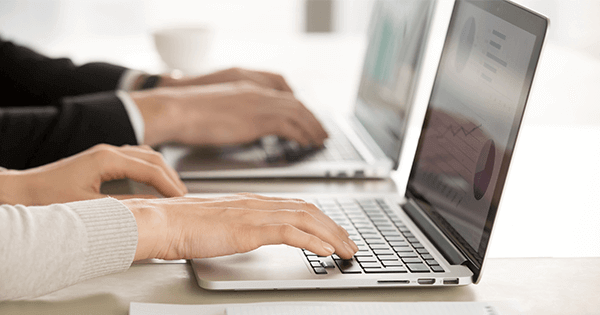 The same goes for your materials. You may have an eye-popping presentation, but not rehearsing it leaves you ill-prepared or repetitious. To avoid this, review what you're going say, and check that the documents, slides, and software you plan to present are ready and accurate.
3.Turn off notifications
Team chat apps and other communication tools usually run in the background while you're presenting. But ill-timed messages, emails, and pop-ups can disrupt your flow. So silence or turn off notifications and set your Do Not Disturb mode.
4.Close unrelated tasks and browser tabs
A slew of open folders, tasks, and browser tabs is negligent and grounds for potential embarrassment. Before sharing your screen or desktop, always store out of sight confidential documents, close irrelevant tasks and folders, and close or minimize browser tabs.
5.Clean up your desktop
As more people work from home, screen sharing is especially essential to your toolkit. But don't get careless. Go for neutral or company-branded desktop wallpaper that's not distracting to colleagues during an online meeting or presentation. And always keep NSFW stuff far away from the work environment.
Which Screen-Sharing App Is for Your Team?
The screen-sharing app or software you choose ultimately depends on your team's collaboration needs.
According to stats from Develux, companies that collaborate screen-sharing apps receive a 2.5% annual reduction in support costs year on year.
A no-frills screen-sharing app will enable teamwork and may suit your team fine. But it may not afford you the remote desktop control capabilities needed for cross-team collaboration or remote training and support. Weigh these factors against the needs and roles of your team.
Best Screen-Sharing Apps and Software for Remote Collaboration
Click To Tweet
If you're still on the fence, give Brosix a look. With secure screen sharing, remote desktop control, and full communication and collaboration on a unified platform, Brosix is built to improve how remote teams collaborate. Try it today!