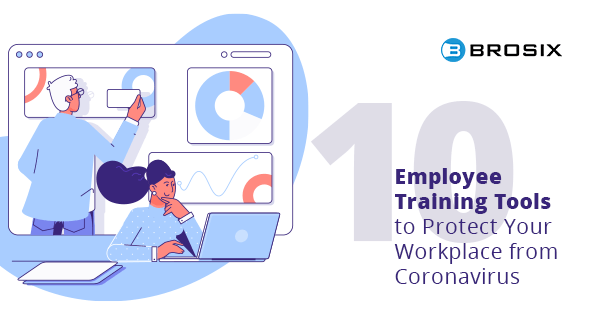 10 Employee Training Tools to Protect Your Workplace from Coronavirus
The novel coronavirus is still raging all over the world. Everyone who is not an essential worker is still patiently waiting at home for the virus transmission to finally stop.
No one knows yet when our lives will go back to normal, but you shouldn't sit on your hands amid the lockdown. You can still help your business grow, even while its doors are temporarily shut.
If your employees are working from home, why not help them enhance their skills? You can provide them with employee training online and take your organization to the next level, for example by boosting their digital marketing skills and customer service.
There are hundreds of online training platforms out there, so choosing one can be a bit confusing. That's why we've done the research to help you narrow down the list and choose wisely.
Let's get to it.
ProProfs Employee Training Software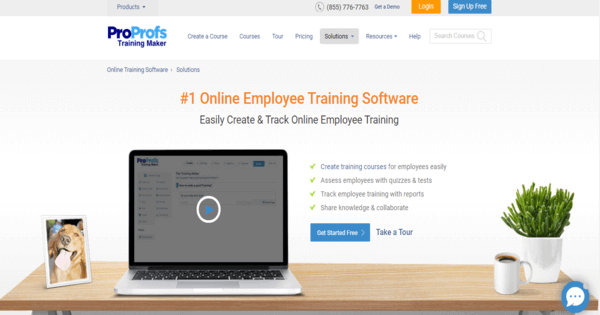 ProProfs Employee Training Software is the simplest tool for creating online courses and assessing learners. It requires no coding or technical know-how, enabling you to craft courses in minutes.
You can easily create a training course using templates and 100+ ready-made courses. You can customize them to meet the unique needs of your learners as well as reflect your brand. You can add your own videos, presentations, documents, and other necessary training materials.
Assessing trainees is easy with this tool. It comes with fully-integrated scored and personality quizzes, as well as surveys that you can embed into your courses.
You can also add tests and other assessments to evaluate and boost knowledge retention.
This employee training software is also excellent for tracking what your employees have learned. You can see who has taken a course, which assignments they've completed, how much time they're spending on learning, and more.
ProProfs also makes collaboration a snap. It lets you build a knowledge base consisting of manuals, how-to articles, and FAQs for seamless knowledge sharing. Your employees can access them 24/7 on any device.
You don't need to download anything to start using this employee training software. You simply need to sign up for an account. It's free to get started, so you can give it a go anytime.
Brosix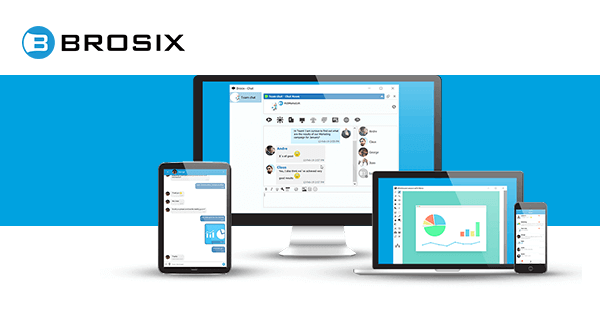 Brosix is a powerful instant messaging app designed for remote teams, so it can come in handy in online employee training. But why use Brosix when there are other free IM apps? How is it different?
Brosix is packed with features that simplify employee communication, boost efficiency and team collaboration, and reduce overhead costs.
It provides you with a cloud-based private network that goes way beyond instant messaging features . Its real-time communication capabilities also include audio and video calls, chat rooms, and offline and broadcast messaging.
It offers screen sharing, co-browsing, and secure file transfer, regardless of the file size. You can use an interactive whiteboard during conversations to help employees visualize various concepts and ideas.
There's also a screenshot feature for better efficiency, as well as a welcome module for instantly sending announcements to all users.
You don't have to worry about any sensitive data you share on the network, as Brosix lets you restrict user access for any files you want.
The network is also fully-encrypted and allows you to integrate your preferred anti-virus software, ensuring secure communication and data transfers.
It's very easy for your entire team to access Brosix, as only you need to sign up. Once your private network is ready, you simply need to invite your team to join.
What's more, if your organization is affected by the coronavirus, you can get free team communication support. You can enjoy Brosix for free for three months, without any future commitments.
Whatfix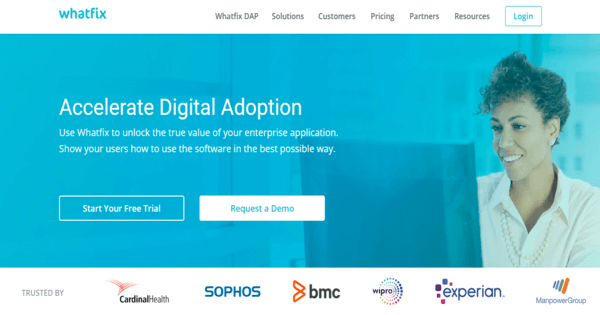 Whatfix is a digital adoption platform that can supercharge your team's productivity while they're working from home.
It can provide them with a personalized user onboarding experience and help them quickly unlock the full potential of your enterprise solutions. It can be quite useful when introducing new employee training tools to your remote team.
Whatfix is a very intuitive and secure platform that enables on-demand, on-the-job learning. It enables you to deliver real-time, in-app contextual help tailored to every user's needs.
You can create step-by-step walkthroughs and other content with no coding whatsoever. You can use branching based on your workflow conditions and automatically segment your users for deep personalization.
You can convert all the walkthroughs you create into videos, PDFs, slideshows, and other formats. You can also create microlearning plans, as well as integrate the tool into your LMS to track your trainees' performance.
Whatfix's robust analytics features, including surveys and user feedback, provide an insight into engagement, completion, and response rates.
Your team can get 24/7 self-service on the platform, as they can explore all your knowledge bases from the app.
You can seamlessly update your employees whenever you introduce new features to your enterprise apps. Apart from announcements and highlights, you can also schedule personalized alerts.
Whatfix supports multiple languages, so it's perfect for international rollouts. It's also compliant with Section 508, which means it provides accessibility support to people with disabilities.
Moodle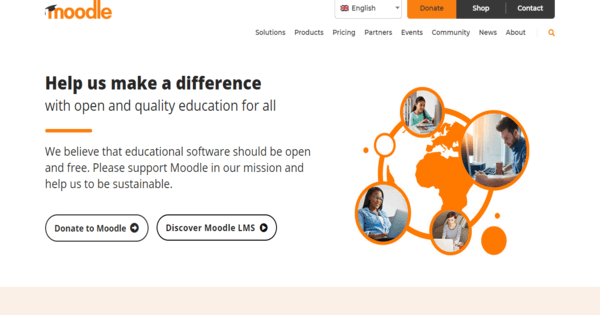 Moodle is an open-source LMS that can empower your employees through training and improved skills. You can help them acquire new skills, stay compliant with numerous regulations, and boost productivity and collaboration.
It's a very flexible and easy-to-use platform that you can customize to your branding and corporate training needs.
You can customize its look and feel, as well as customize it with all the features that you want to use. So, you won't adapt your business to it, but rather adapt the platform to your organizational structure.
You can automate the workflow based on various criteria to personalize the training. You can establish learning paths and competencies, as well as build compliance programs.
Moodle's drag-and-drop interface enables you to generate progress and performance reports easily. You can monitor competencies, compliance, and course completion, which will give you an insight into learning behaviors and experiences.
The platform supports both online and offline learning, enabling your team to access their training materials anytime and on any device.
It easily integrates with third-party apps, so you can use it with your existing workplace tools.
Moodle's core solution is free, but you should consider using its Moodle Workplace solution for employee training and development. It's available only via Moodle Partners.
Looop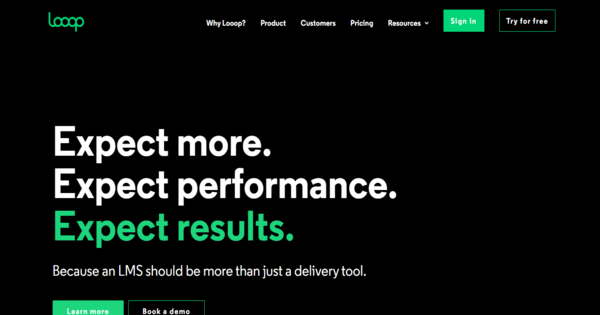 Looop is a powerful LMS that removes all the friction in learning and development.
Instead of helping you simply deliver learning, it helps you address critical challenges and provide training that makes a difference. It enables you to achieve business objectives and enhance organizational performance.
Looop isn't a regular LMS that delivers generic online learning, whether scheduled or self-paced. It's a tool that provides L&D resources at the right time your employees need them. As such, it can add a lot of value to your business.
With automation and data insights, it guides users and provides support without disrupting their workflow. It enables you to use automated communications to deliver personalized learning sequences at the right time.
It relies on data and user insights to help you better understand the challenges your employees are facing in their training.
That way, you can see their strengths and weaknesses, as well as potential gaps in your training programs. You can then remove the friction and help your team overcome the challenges.
It lets you create unlimited training content, including workbooks and quizzes. You can also upload unlimited screencasts and videos, generate unlimited reports, and customize for branding.
With its built-in and custom APIs for seamless third-party integrations, Looop enables you to save time, amplify your capabilities, and reduce overhead.
Degreed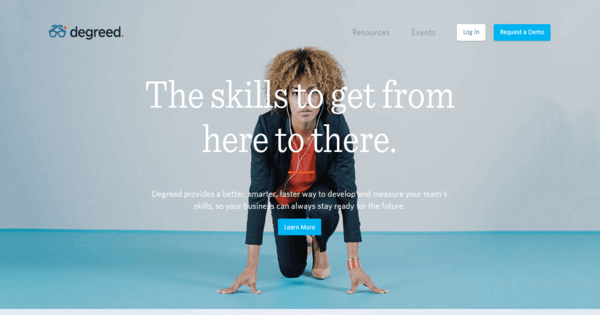 Degreed is a lifelong learning platform for faster and smarter employee training. It helps you make better investments in your team and build a strong, diverse, more productive workforce.
Using it, you can curate relevant content from thousands of resources, including articles, videos, podcasts, and books. It even provides access to 225,000+ online courses from 1,300+ learning platforms.
You can also connect it to your own LMS to push the content you already have to your employees. The platform also integrates with other third-party apps for enhancing learning experiences.
You can create custom learning paths and personalize learning with the help of integrated machine learning and data science features. That way, you can focus on building skills that bring value to your business.
Degreed also helps users get actionable insights into everything that their teammates are learning, including their informal learning activities, such as videos and book reading.
You can also get insights into their skill sets. You can pinpoint any knowledge and skills gaps that may exist across your organization. That way, you can know exactly which areas to focus on to boost learning and development.
Degreed lets you measure employees' capabilities across 1,500+ certifiable skills and benchmark their growth.
Litmos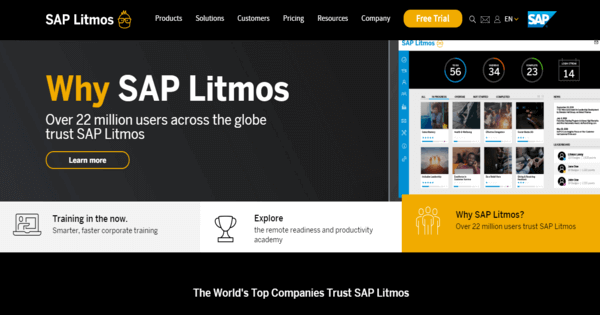 Litmos offers many solutions for different industries, but you'll be most interested in its Litmos Training LMS at the moment.
It's a very flexible and scalable solution for training workforces, especially remote teams. It's available anytime, anywhere, and on any device. You can deploy it in just a matter of minutes and integrate with your HR, CRM, ERP, and other tools.
Litmos lets you create your own courses, but you can also get off-the-shelf content. It helps you stay compliant, personalize learning, and boost employee performance.
The platform was designed with individual needs in mind, but it also helps you identify the most critical areas, values, and skills for your organization at large.
It has embedded AI for deeper personalization and higher engagement and helps you automate your corporate training.
It supports quick user onboarding and motivates teams with various gamification features, such as points, badges, achievements, and leaderboards. So, you can turn employee training during this challenging time into a fun experience.
As with every LMS, you can track your trainees' performance to see who may need additional help in certain areas. You can collect their feedback on the effectiveness of your courses so that you can make changes for future programs.
BizLibrary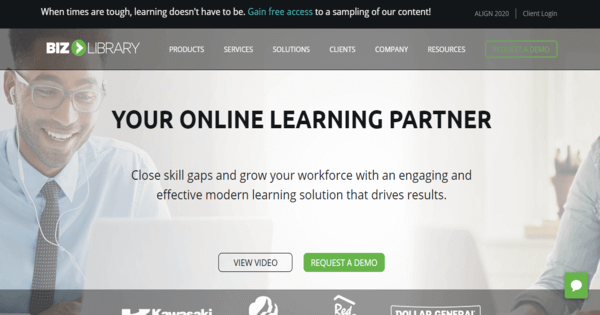 BizLibrary is an all-in-one online employee training solution for the modern workforce. It centralizes and simplifies training, and can be especially useful to distributed teams.
It features content libraries, an LMS, and a solution for learning retention.
Its on-demand content libraries offer high-quality, short, video-based lessons curated by experts. Apart from specialty libraries, you can access the core skills library for software training, business skills, HR compliance, sales and service, and more.
The LMS features a learning portal that you can customize to your organization's needs. You can create and share personalized content playlists and apply gamification features to boost social collaboration.
BizLibrary lets you deploy learning paths and manage curriculums seamlessly. You can create quizzes and surveys, add custom courses, send reminders, and manage qualifications.
You can also utilize its pre-built reports and dashboards for real-time progress and performance tracking.
BizLibrary's learning reinforcement solution can help your trainees retain knowledge better. It regularly sends them emails with quizzes, surveys, polls, and reflective questions to help them recall and remember the key points in their training.
The tool is perfect for minimizing the forgetting curve and maximizing knowledge retention.
Currently, BizLibrary offers free access to a sampling of their content for those affected by the coronavirus.
Totara Learn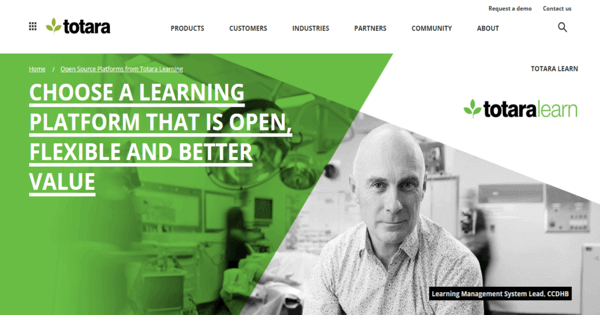 Totara Learn is an open-source LMS for boosting engagement and performance in corporate training, ensuring compliance and achieving business objectives.
It's very flexible, easy-to-use, and fully-customizable. It gives you full control over customizing its look and feel, as well as all the functionalities.
Since it's completely open, you can add various plugins and other extra features to enhance the learning experience.
You can create personalized learning pathways based on competencies and user needs and plan an entire curriculum. You can create digital certifications to motivate employees. Those badges can add a level of gamification and boost engagement and performance.
You can track competencies, achievements, skills, performance, compliance, and course completion on the platform.
There's also an assessment engine for building question and presentation banks and tracking scores.
Real-time feedback is also available to help your teammates complete their assignments more efficiently and effectively.
You can integrate Totara Learn with your CRM, HRIS, and many other existing tools to optimize your workflow.
GoToTraining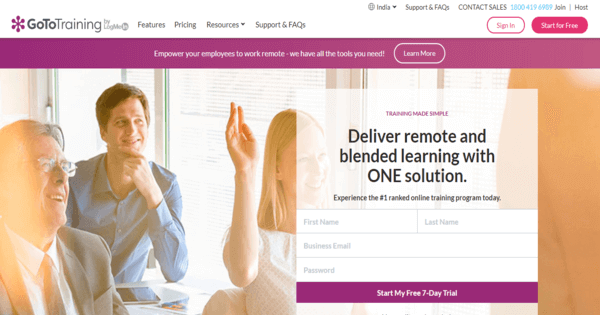 GoToTraining is a web-hosted, interactive online training tool for delivering remote and blended learning. It offers one of the best ways to engage learners virtually.
It helps you get to know your learners with tailored questions before sharing videos, presentations, and courses.
Features include tests, polls, and in-session activities for higher engagement. The tool also supports breakouts for small-group interactions, as well as interactive whiteboards that you can simultaneously broadcast to all trainees in real-time.
There's also live chat, desktop/app sharing, and a hand-raising feature to ensure no questions are left unanswered.
You can record your training sessions and upload them to the cloud for 24/7 access. You can store any other reusable content as well, including tests and training materials. You can also send certificates of completion after every session.
The platform also offers in-depth, real-time reports on attendance, evaluations, test results, and other performance indicators.
GoToTraining offers free remote working tools for critical front-line service providers affected by the coronavirus.
Over to You
You really can't go wrong with any of these online training platforms. They can empower your workforce and keep your teams connected during COVID-19, ensuring seamless business continuity.
The best part is that these tools can work wonders for your business even after the coronavirus crisis is over. They're great for remote teams, but they also help any other team stay connected.
All of them are free to try, so give them a whirl to see how they fit your needs. You have nothing to lose and everything to gain.