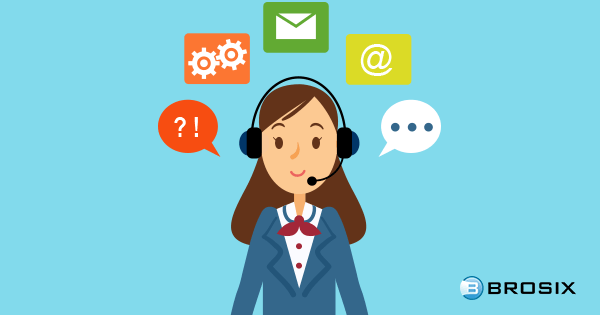 14 Tech Support Tools to Empower Lasting Customer Success
Today, support teams are under pressure to deliver answers and resolve issues fast. Customers not only demand speed, but smooth communication from start to finish.
Your team needs to be easily reachable and readily able to provide timely IT assistance, sales support, and general customer service at the drop of a dime.
As technology evolves, customer service teams go fully remote, and the platforms that customers use to interact with companies shift to online, providing good technical support is a challenge. But it doesn't have to be.
A good tech support tool can help. And there are tons of tools out there to help you fix lackluster support, or scale it up a notch.
12 Tech Support Tools to Empower Lasting Customer Success
Click To Tweet
So whether you need to simplify customer communication, swiftly resolve technical problems and issues, or keep your audience engaged, find below the best tech support tools to keep your customers coming back.
Use a Tech Support Tool to Delight Your Customers
Brosix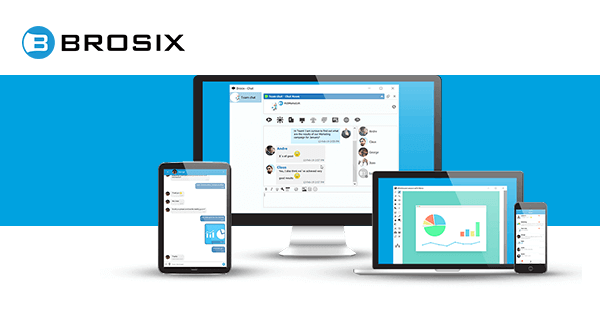 Available on: Windows, macOS, iOS, Android, Linux, Web
With IT support issues, speed and ease of communication are key. With Brosix, you get both.
A powerful instant messenger for business, Brosix facilitates instantaneous team communication and collaboration. Lightning-fast Live Chat engages and supports customers in real time.
Customer success is only as effective as your internal communication. That's why each Brosix team network is fully private, stacked with productivity tools, and administrable in a way that suits your business.
Individually authorize Brosix network access
Customize chat spaces for specific teams or groups on the network (ideal for establishing a custom collaboration space for your support team)
Make crystal clear voice and video calls
Share your screen or grant teammates remote desktop access
Manage users, features, shared chat spaces, and more on an individual or group basis
Brosix doesn't just deliver dynamic communication and problem-solving capabilities in the office. Brosix Live Chat empowers real-time customer engagement to more efficiently resolve support-related issues.
Customer satisfaction with live chat is on the rise. Embedding Live Chat into your website allows you to immediately connect with customers, provide live support, and more quickly meet customer needs. No fumbling with telephone options menus, agonizing wait times, or wordy emails.
Better yet, Brosix's Live Chat fully integrates into your team network. Agents can seek support from one another and collaborate using the chat features and productivity tools at their disposal, such as chat rooms, voice and video calls, screen sharing, and screenshots.
And just like each Brosix Team Network, it's all fully encrypted – so you can resolve customer inquiries and issues efficiently and securely.
Brosix Live Chat Features
Chat with multiple customers at once
Chat from your preferred Desktop, Web, or Mobile platform
Activate a dedicated chat room for Live Chat Operators and tailor the group's composition and access to each other
Record Live Chat conversations through your Brosix network's User Activity Log
Tailor the Live Chat feature to your agents' availability
Brosix pricing: Free team network for up to 3 users; team communication and productivity tools from $4.00 user/month; full control, customization, and Live Chat from $6.00 user/month
Asana
Available on: iOS, Android, macOS, Windows, Web
Collaboration tools don't just feature heavily on this list. They dominate the world of tech support. And Asana's no exception.
Asana's primary job is keeping teams and tasks organized – no easy feat for support teams. Yet Asana manages it with ease.
With Asana, you can create an IT help desk where you can receive and manage IT help requests, track customer feedback, and follow up with customers on specific topics and agreements. There's a customizable IT help desk template and, for sensitive IT issues, you can create a private project that only the support team can see.
Often, tech requests feed into larger-scale initiatives. To organize IT requests, and instead of creating separate tasks, Asana allows you to store tasks in multiple projects and track work in both projects. The software shows the right information in the right context. Add a due time so you never lose track of deadlines.
One way Asana differs from other tools is by allowing you to manage dependencies. You can specify the tasks that need to be completed before others can begin. This helps you avoid bottlenecks and prevent situations where team members are waiting idly for their task.
Asana pricing: Free unlimited tasks, projects, and conversations for 15 members; Premium from $9.99 user/month; Business from $19.99 user/month
Jira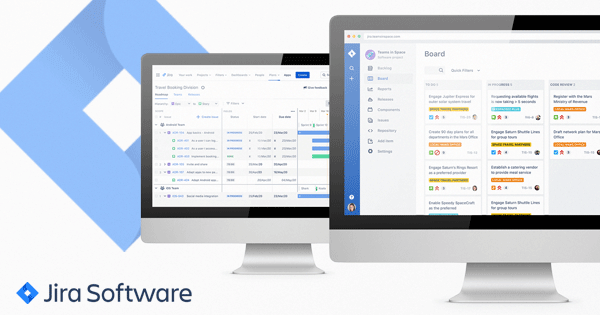 Available on: iOS, Android, macOS, Windows, Linux, Web
Jira is an issue and project tracking software from Atlassian. Bugs, problems, and issues come standard for tech companies. Jira helps you not only organize it all, but visualize it so you can prioritize and solve the issues that matter to your customers and your business.
Through an agile ticketing system, Jira helps you coordinate fixes, track progress, and note feature requests from customers. Track it all on the Kanban board to give your team full visibility.
Jira isn't just for tracking bugs and issues, though. Customizable scrum boards help agile teams focus on delivering value incrementally, yet swiftly. Reports provide access to actionable insights into team performance sprint over sprint. Jira bridges communication between support reps, developers, QA specialists, and even marketers, to make customer success a team effort.
Jira pricing: Freemium tool for 10 users; from $7 user/month
Guru
Available on: iOS, Android, Web
Every team benefits from a rich knowledge base. IT and support teams, however, often need regular access to technical documents and information. As technology develops, so does the knowledge that support teams need to assist customers.
Guru is an information management tool that makes knowledge-based support a breeze. Guru integrates with a host of software and tools like Zendesk, Box, and Dropbox so you can import and export info on the fly and create a single source of truth. Capture info from the web and edit it and format it to suit your needs. Or create documentation from scratch.
What makes Guru unique from other knowledge bases is how it delivers information. Guru stores information in digestible amounts on Cards. Each team manages the Cards in their Collection. The browser extension lets you access the Cards wherever you are online, so you can search your entire knowledge base without leaving the tab you're in.
Build knowledge triggers into workflows or get suggestions from conversations from other apps, like Zendesk. Guru works with the tools you're already using to sync the knowledge you already have. It's a great way to keep support teams up to date and on the same page.
Guru pricing: Free browser extension for teams up to 10; from $14 user/month
Teamviewer
Available on: iOS, Android, macOS, Windows, Linux
Tech support doesn't always come with a canned response. Diagnosing the problem sometimes requires a hands-on approach. That's where applications like Teamviewer's remote support suite come in handy.
TeamViewer's remote access and support tools allow individuals, teams, and large enterprises to connect to customer and client devices. It's available in 30 languages so you can support, troubleshoot, and resolve IT help requests and technical issues, even to those outside your organization, no matter where they are.
Customers or employees just need to click the link you provide them to run TeamViewer's Quick Support application on their computer. Agents can share their screen, share and access files, and even leave notes on remote computers. Support or training teams have at their disposal integrated service case management and integrations for service desk systems.
TeamViewer allows for multiple users on-screen and hosts can hand off access or take control with ease, making it easy to hand over tickets or cases.
TeamViewer pricing: Free personal screen sharing; $49/month for a single business user
InvGate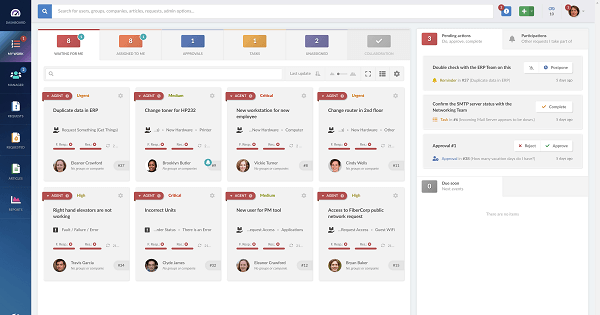 Available on: Web
Employees are customers, too. They need their computers to be up and running to do their job, they might need a password reset after they forget their corporate email password, or maybe their VPN connection from home is not working very well. InvGate Service Desk provides internal IT teams with a ticketing system and workflows that allow them to assign, escalate and re-route requests according to department, urgency, and priority.
InvGate's good-looking UI, helps agents to have a clear view of their ticket pipeline while being motivated by its gamification engine. A visual workflow designer, let's you create a clear process for repetitive tasks, like employee onboarding or password reset.
InvGate provides a customizable self-service portal, that lets you create a catalog of services available to employees, be updated on the status of their tickets, and solve issues by themselves leveraging its knowledge base, that offers potential solutions based on natural language processing.
InvGate Service Desk is available on cloud or on-premises versions.
InvGate‌ Pricing‌ ‌—‌ ‌The‌ ‌company‌ ‌is‌ ‌required‌ ‌to‌ ‌fill‌ ‌a‌ ‌form‌ ‌for‌ ‌pricing‌ ‌information.‌ ‌
Whereby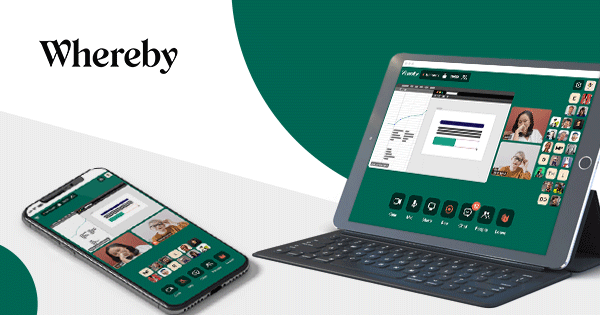 Available on: macOS, Windows, Linux
Whereby is a browser-based video conferencing tool. You host meetings by creating a room and sharing the link with your teammates.
What's that got to do with tech support, you ask? With Whereby's Meetings API, you can add video meetings to your website. That means you could set up consultations and provide live video support, like a virtual in-person help desk.
What's more, Whereby's recording feature allows you to create webinars, allowing you to personalize customer onboarding, training, and support. Record a webinar. Send it to customers. Or upload it to a support or FAQ database.
It's easy to use, so both techies and non-tech types can manage it. Go live instantly, share the URL with customers or clients, and visually connect with and engage your customers.
Whereby pricing: Free for one meeting room and video calls for up to four participants; $9.99/month for Pro; $59.99/month for Business Plans
Zoho Surveys
Available on: Web
To provide truly great support, you need to know what makes your customers happy. One of the best ways to ensure customer success is through customer satisfaction surveys.
Zoho's drag-and-drop interface, tons of questions types, and customizable themes allow you to easily design professional surveys tailored to your business and support needs. Share your surveys instantly via social media, an email campaign, or a web link. Then get custom reports to visualize response trends and make informed decisions.
Zoho Surveys integrates with other tools in the Zoho family, like the CRM, sales, marketing, and booking apps.
Zoho pricing: Unlimited 10-question surveys for free; from $25/month for piping logic, multilingual surveys, and integrations
Sprout Social
Available on: iOS, Android, Web
Meeting your customers on their level helps you form lasting relationships. These days, that means connecting with your patrons on social media. But with so many channels, not to mention each customer having their own preferred platform, how do you keep up?
Sprout Social is a social media management tool that helps you reach your online audience and keep them engaged.  Monitor social activity and organize incoming messages into a single inbox. Delegate messages as tasks to specific team members measure efficiency based on tasks assigned and completed.
Use the customer care tools to access audience data and report on performance metrics. Integrate with help desk tools Zendesk and Hubspot to create, track, and manage support issues without leaving Sprout.
Sprout pricing: free 30-day trial; $99 user/month for 5 social profiles; $149 user/month for help desk integration
Kontentino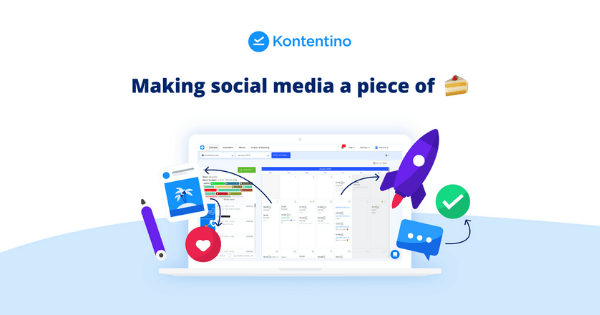 Available on: iOS, Android, Web
Social media management means more than just posting. You need to take a look at data, as well as collaborate with your team and clients.
With Kontentino, you can automate your tedious social media tasks: schedule posts, analyze stats, generate reports.
It also offers many helpful features for teams: multiple content approval, post requirement checklists or task assignment, just to name a few features
provided by Kontentino for better teamwork & workflow.
Content approval feature is also helpful if you want to send content for your clients' approval – no hassle, no e-mails, no wasting time.
All in one platform.
Top it all up with extra options such as integration with FB Ads Manager, direct scheduling to LinkedIn or storage, and you're given a complete tool for
managing your social media channels.
Kontentino pricing: free 30-day trial; $49 for 3 users/month for 10 social profiles
Freshdesk
Available on: iOS, Android, Web
Freshdesk is a cloud-based customer support and help desk software. It streamlines the support process by unifying support-related communications and facilitating robust ticket and productivity management.
Freshdesk makes support a breeze from end-to-end, for both the customer and your agents. You can convert emails into trackable tickets, engage customers through live chat, set up a fully functioning call center, and integrate the software into your website and social media handles.
Track and support tickets from multiple channels into one inbox. Automatically assign tickets to agents or groups based on certain keywords or properties, or agent workload, for example. Agent collision detection keeps your reps from doing duplicate work on a single ticket.
Use the time tracking tool to track billable hours, issue resolution, success rate, and overall agent performance. One of the more robust mobile apps in the SaaS industry means you can manage your workforce and customer relationships from your preferred device wherever you are.
Freshdesk pricing: Free email and social ticketing; $15 agent/month for automations and help desk report; $99 all in
Zendesk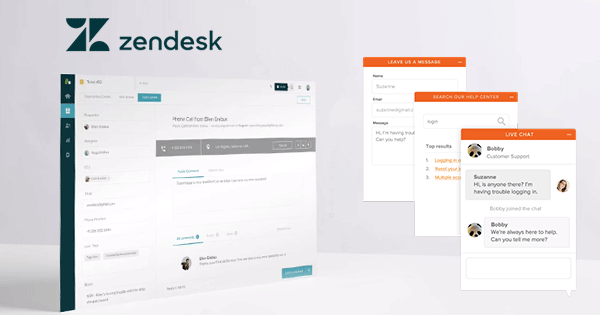 Available on: iOS, Android, Web
Zendesk is a technical support software and help desk app. Like Freshdesk, Zendesk's multichannel customer support allows customers to reach you wherever they are on the internet – social messaging apps, live chat, email, or voice.
What separates Zendesk from other help desk support tools, however, is its rich knowledge base and self-service portal. Zendesk communities allow customers to share and exchange information in a dedicated forum. Communities can be categorized by topic, theme, or any way that enables customers to find the support they need. Smart search and round-the-clock access to guidelines and FAQ databases ease the pressure on your agents.
Out of the box, Zendesk integrates with 100+ applications so you can connect to other key tools and apps like CRMs, productivity apps, and cloud storage. Custom workspaces, flexible ticket management, and performance reporting and analytics let you tailor Zendesk to meet your support needs.
Zendesk pricing: $5 agent/month; from $89 agent/month for full support suite
Avatier
Available on: iOS, Android, Web
Whether you're a tech support agent or just a user of tech, passwords are key. So it shouldn't be a surprise that many IT support calls are password-related. As a result, your help desk is spending valuable time simply resetting passwords.
Avatier is an identity management tool with a scalable password repository and synchronization mechanism. Avatier's Password Station integrates with a host of enterprise applications, directory services, network operating systems, smart cards, and single sign-on solutions.
The user self-service feature allows customers to reset their password via web browser or mobile device. A multi-factor authentication system requires biometric information, such as fingerprint, voice, and facial recognition, ensuring each password reset is a secure transaction.
Avatier pricing: Password management from $1.50 user/month
Grammarly
Available on: iOS, Android, macOS, Windows, Web
Competition is tough. You need to provide answers fast. If you're supporting customers through live chat and email, these methods provide you precious extra seconds to formulate thoughtful responses. But that still doesn't make you a grammar wizard.
Grammar aids like Grammarly take the second-guessing out of writing. When providing tech, sales, or customer support, bad grammar negatively impacts your reputation and your clients' trust in it. It can lead to misunderstandings and reduce the effectiveness of your communication.
Grammarly operates best as a browser plugin, highlighting errors, catching spelling mistakes, and offering suggestions, all in real time. It's only available in English, but it recognizes the different variations of the language, including American, British, Canadian, and Australian. If you're using canned replies, you can upload them to Grammarly for proofreading.
Good grammar matters, especially in business communications. Don't limit the red ink to your website, branding, and marketing copy only.
Grammarly pricing: Free basic writing support; from $11.66 for advanced feedback
How to Choose a Tech Support Tool for Your Team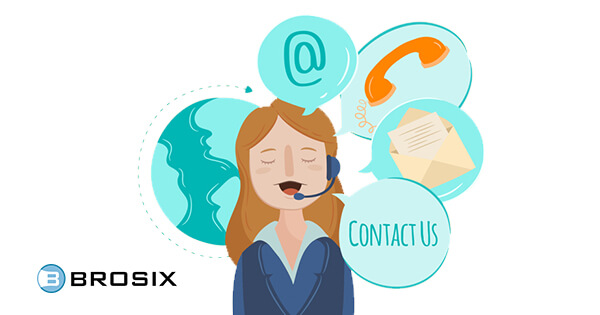 When it comes to choosing the right tech support tool for your team, there isn't a one-size-fits-all solution. You need to consider multiple factors.
Settle on the type of support you need to provide or enhance.Technical support software and tools provide a range of capabilities, from customer communication and live chat to IT help desk and ticketing, social media engagement, live video support and webinars, and more.
Don't overload your support team with tools.You might think that providing your team every tool or software under the sun will accelerate tech support. But too many tools could cripple workflows and slow your ability to provide timely support. Consider all-in-one tools that provide multiple capabilities on one platform.
Do your homework. Compare different software, apps, and tools. Utilize free trials and freemium plans. And check out product reviews on sites like Capterra.
To provide top-notch tech support and ensure truly great customer service, you may need to use a few different tools. If you're not sure where to start, take Brosix for a spin.
12 Tech Support Tools to Empower Lasting Customer Success
Click To Tweet
Combining instantaneous team communication and collaboration with lightning-fast live chat for real-time customer support and engagement, Brosix improves how your team supports customers and each other. Try it today!