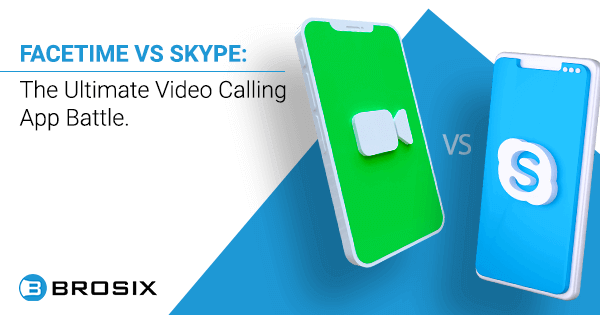 FaceTime vs Skype: The Ultimate Video Calling App Battle
Apple and Microsoft have been competing in many business sectors for a lot of time. One of those is the communication sector and their flagship video calling apps —  FaceTime and Skype.
These days, it is almost impossible to talk about mobile video calling apps without mentioning these two apps. Apple and Microsoft have both invested a lot of resources into making their apps competitive. In the process, both have set the standard when it comes to mobile video calling apps — Apple with FaceTime as the standard mobile app for video and Microsoft with Skype as the standard for corporate video calling.
If you ask any number of people which iOS and iPad video calling app they prefer — there is a huge chance that half will tell you they like FaceTime, while the other half will tell you that they prefer Skype. Because of this, it has become difficult to choose between Skype or FaceTime and determining which of the video calling apps on iOS is the best.
In this post, we will explore how these two compare to each other. Hopefully, we'll help you find the right video calling app for your iOS and iPad devices.
What Is FaceTime?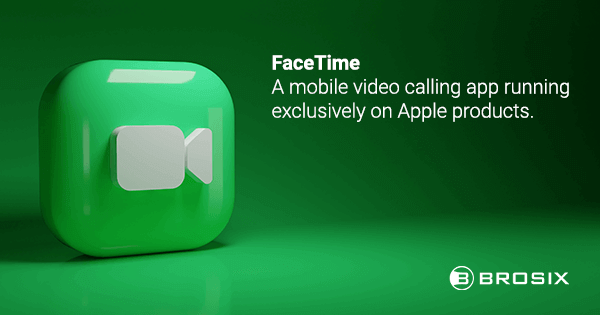 FaceTime is a mobile video calling app running exclusively on Apple products. It was developed by Apple and supports iOS, iPad, and Mac devices. FaceTime is included for free on all of these Apple devices. It was released in 2010 in conjunction with the iPhone 4.
What Is Skype?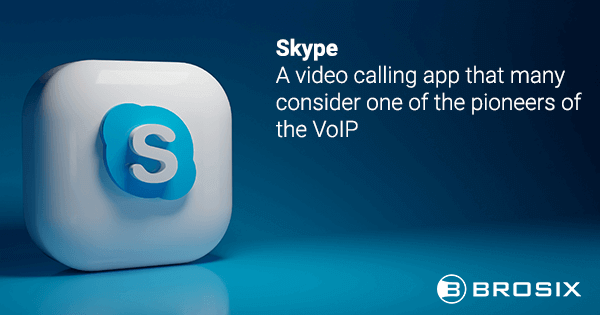 Skype is a video calling app that many consider one of the pioneers of the VoIP (Voice over Internet Protocol) industry. It was released in August 2003. In September 2005, eBay acquired Skype for $2.6 billion. It was later sold to a group of investors for $1.9 billion. Finally, Microsoft bought Skype in May 2011 for $8.5 billion.
What's the Difference Between FaceTime and Skype?
Skype and FaceTime are free apps with similar features, such as chat, voice and video call. While FaceTime works only on Apple devices, Skype is compatible with Apple, Android, and Windows devices. FaceTime users must own an Apple device to communicate with each other through the app. Skype users are not limited to Apple-produced devices to use the app.
FaceTime vs Skype: Usability
Since FaceTime was primarily designed for the iPhone, we'll only consider that version in our comparison. While Skype works great on a desktop, its iOS version is limited. However, this is not a bad thing per se — as Skype on iOS can save you a lot of cellular data when you are using mobile data to make video calls.
On the other hand, FaceTime is even simpler than Skype. However, it is not a stripped-down version from desktop like Skype, it was designed in this way to make the video calling experience as simple as possible.
The simplicity of FaceTime makes it a user-friendly app because you do not need to go on and change tons of settings before you actually start making a call. There is no app like FaceTime. All you need to do is tap on the contact and you are ready to go.
FaceTime vs Skype: Setting up the App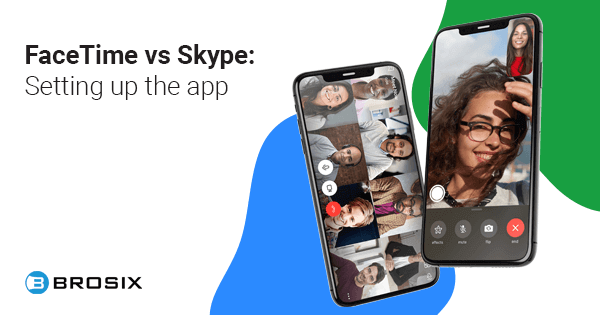 If you have an ‌iPhone‌, FaceTime will be activated automatically using your phone number. If you want to use an email address instead, FaceTime allows it. Ensuring that FaceTime is up and running usually happens automatically after your ‌iPhone‌ has been activated with a SIM card.
For Skype, you first need to download it, create an account, and only then you can use it. The accounts are differentiated using emails and unique usernames.
When comparing how easy it is to set up each of the apps, the clear winner is FaceTime, as it usually doesn't require any additional tweaking after you have activated your iPhone with a SIM card.
FaceTime vs Skype: Performance
Based on our tests, the biggest difference between Skype and FaceTime is in their performance. Skype is more prone to occasional audio lagging and video freezing. This ruins the experience, especially when compared with FaceTime, which works great all the time.
Since FaceTime is a native iOS app developed by Apple, you may think that making this comparison is unfair. However, Skype is a native Windows app and FaceTime still works better on Macs than Skype does on Windows. If you want better performance of your mobile video calling app (and who doesn't?), then there is no doubt that FaceTime is the winner here.
FaceTime vs Skype: Security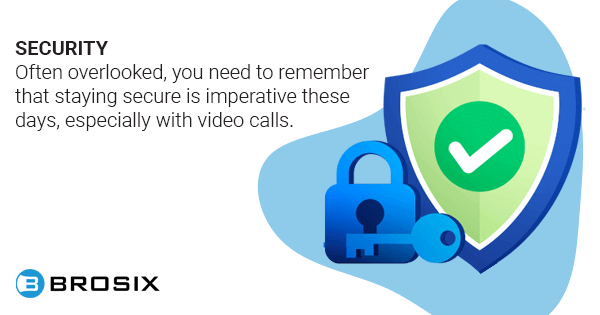 Security is often overlooked when it comes to video calling apps. However, you need to remember that staying secure is imperative these days, especially with video calls.
For starters, Skype encrypts all audio and video conversations, as well as Skype voicemail. Skype also encrypts all the text messages and files you share.
FaceTime also provides its users with end-to-end encryption, meaning that there is little to no chance of data or information being leaked. Apple is known for caring about the privacy of its users and your info and data should be well-secured.
At the end of the day, both Skype and FaceTime have tight security. You will be in safe hands no matter which of the two video calling apps you are using.
Brosix: A Secure Business Alternative With Collaboration Features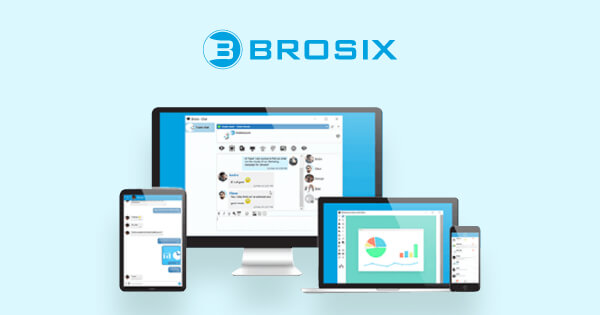 Both FaceTime and Skype are great choices when it comes to serving your mobile video calling needs. But if you need something more from your video call software, you will need to look elsewhere, as more advanced features can't be found in FaceTime or Skype.
If you want to organize your employees and team while using mobile video calls as the backbone, Brosix may be exactly what you're looking for.
Why Brosix?
Even though at first Brosix may look like a regular team communication app, it's a powerful set of team collaboration tools that can also improve your team communication with private video business meetings.
Engage your remote team
Many of us are working remotely these days. While remote work can be fun, it's often difficult to recreate that feeling of working together over video.
With Brosix, you can easily start video calls with your team — both individual and group chats  —  to connect with remote employees, ensuring that they are connected to their colleagues in the office. All communication in Brosix is end-to-end encrypted, meaning that you are protected and that you don't need to worry about your security.
Exciting video features
Having the ability to connect with your employees using video isn't the only area where Brosix shines. Brosix also features a number of advanced features that can improve your team collaboration efforts.
For example, you can use Brosix for screen sharing and presenting your reports, research or any other presentations to your colleagues or even clients. You can also use Brosix to share files without a size limit, allowing your team to work on projects together easily. There's a whiteboard that you can use to create graphs and diagrams. Better yet, all these features can seamlessly be paired with the video chat feature, allowing you to enhance your communication experience even better.
Final Thoughts: FaceTime vs Skype
If you are looking for a high-quality, no-frills video calling app for iOS that works in a simple and effective way — FaceTime is your choice. If you are looking for an app that is compatible with multiple platforms, then Skype is the app for you.
However, if neither of the two apps has wowed you and you're looking for a video calling app that offers a high level of security but also includes more advanced collaboration features, then you'll have to look elsewhere.
If that's the case, you might want to try Brosix. It has all the essential features you need from a video calling app plus additional collaboration tools which make it a great alternative to both FaceTime and Skype.