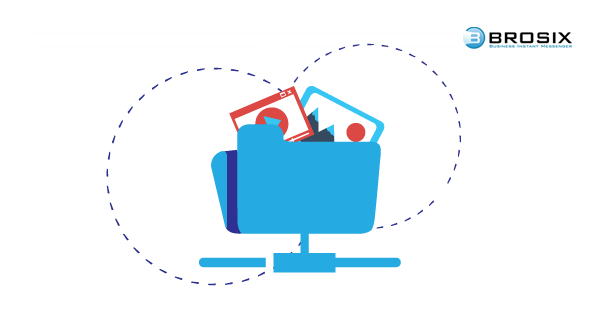 How to Make Sure File Transfers Stay Safe
January 25, 2017 Instant Messaging


Sending files over instant messaging can definitely be difficult endeavor
Especially if you don't know the person that you are getting the files from. Fortunately, Brosix Instant Messenger is a great way to transfer files over instant messaging.
Their encrypted servers scan all files to ensure that they are not infected, malicious, or in any way dangerous to your computer's health.
Another way that Brosix makes it possible to keep files secure is because Brosix offers private and secure instant messaging networks for organizations and companies.
This way, the only users that are on the network are people that work within the company and have been given access.
To try a free trial of Brosix Enterprise, visit the Brosix download page.
Corporate Instant Messaging: Brosix is Great for Business
Brosix Enterprise Messaging would be great for your business, for many reasons that we have outlined before. You have to answer for yourself if it IS great for your business which is why I'd recommend trying the free trial that we offer. All you have to do is go to the free trial page and fill out the information requested.
During that free trial period, you can test the ability of Brosix to improve collaboration through tools such as Whiteboard, screen sharing, and voice chatting. Test the ability of Brosix to impact your business through voice mails and voice chat.
One thought: allow your employees a day to work from home using Brosix and see if their production remains stable or improves. Maybe you could help save costs by doing so in the future!
Invite one of your VIP consumers on to the free trial network and see if you all communicate back and forth in a manner that is conducive to the relationship and the business.
To test the short-term effectiveness you really need to go under the hood and push Brosix to the limits
I'd really encourage tacking on a three month run after the free trial ends to give yourself more time to test the software but a month should give you some idea of how Brosix could be the right enterprise messaging service for you.