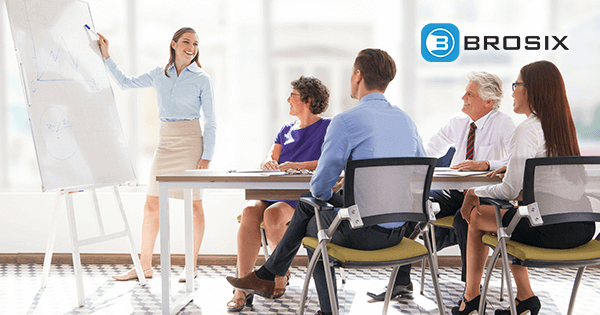 How to Organize Remote Meetings That Don't Suck
February 8, 2018 Instant Messaging



Has your company done away with in person meetings? Did you come to find that these were nothing more than a waste of time? Are you now scheduling remote meetings with your team?

While there is no denying the fact that in person meetings are a dying breed, it doesn't mean you can completely give up on these get-togethers. After all, there are instances when you need to communicate with your entire team or company at the same time.

Inc. published an article entitled "Great Companies Are Making All Meetings Optional." In this piece, the author discussed the benefits of optional meetings, including the potential for this strategy to make useless get-togethers a thing of the past. Here is an excerpt to keep in mind:

"Atlassian's infographic shows that the average employee spends 31 hours a month in meetings and considers at least 50 percent of them a complete waste of time. Ninety-one percent daydream, 75 percent do other work, and 39 percent sleep during at least some of them. And unnecessary meetings waste $37 billion a year."

Check out those numbers. Are you scared that these could be having a negative impact on your company? If so, it's time to move to a remote meeting structure.

When making this move, it's essential that you understand what you should and shouldn't be doing. In other words, you don't want to organize remote meetings that suck. Easy enough, right?

Here are some tips to help you organize product meetings that keep all participants engaged from start to finish:
Use the Right Technology
The biggest mistake you can make is using the wrong technology. For example, no one wants to call into a conference line and sit on their phone. This is an old school way of doing things.
In today's day and age, the right technology for remote meetings is an enterprise instant messenger. Here's why:
It's more effective in getting people involved
It's easier to communicate in more than one form (such as text and voice)
It gives everyone the opportunity to easily share information with one another, such as in the form of screen sharing
The technology you use can be the difference between success and failure when it comes to remote meetings. You don't want to come up short in this department.
Set a Time Limit
Neglecting to set a time limit is the same as setting yourself up for failure. Let's put it this way: you don't want your remote meetings to drag on and on, as this will lead to a situation in which the participants stop paying attention.
If it'll take you 30 minutes to get through everything, make sure you don't go over by a single second.
Just the same, if you can condense 30 minutes of information into 20 minutes, you should do so by all means.
Fast meetings don't necessarily mean you have to rush. They simply mean you have to get to the point and stay on the right track.
Let Everyone Talk
This is a tough one for some team leaders. While it's important to take charge of the meeting, you don't want to preach. You need to make it clear that everyone should participate, as this helps keep a high level of engagement.
When you let everyone talk you'll come to find that everyone wants to be part of the meeting. Not to mention the fact that it keeps your entire team on their toes, as they never know when they'll be pulled into the conversation.
Final Thoughts
There is no right or wrong way to organize remote meetings, but these tips can definitely help.
When you use the right technology, set a time limit, and get others involved, you will soon realize that things are coming together.
Once you have a strategy for successfully conducting remote meetings, you'll never find yourself longing for the days of meeting up in a conference room.
Do you have any experience with remote meetings? Have you found these to be productive? Share your thoughts and top tips in the comment section below.