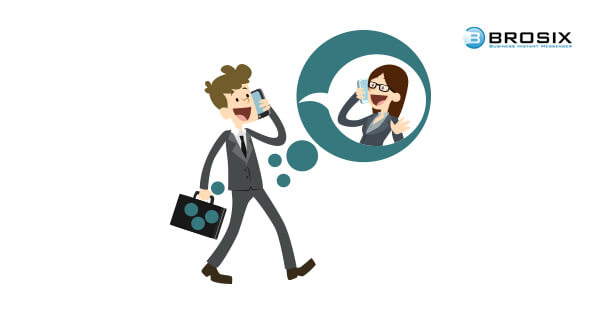 When Should You Save Instant Messaging Conversations?
June 12, 2017 Instant Messaging



Do you ever get the feeling that it would be a good idea to save an instant messaging conversation?
Do you wonder when it makes sense to do so?
Like many, you know that this is a great way to track communication between two parties. For example, if you have an important discussion with a colleague, you may want to save the conversation so you can revisit your ideas in the future.
Many applications, such as Brosix, automatically save all conversations. This is beneficial for many reasons, including but not limited to:
Ability to instantly recall and review past conversations

Option to share the conversation with others who may need access to the information

To recall a meeting time

No concerns about losing information that you will need in the future
While these are some of the best reasons to save instant messaging conversations, there are other instances in which this may also make sense.
Be Efficient and Effective
In order to be an efficient and effective employee or manager, it's important that you understand how to take full advantage of this feature. It doesn't mean that you will review every conversation in the future, but it's good to know that you have the ability to do so should it be necessary.
Right now, saving instant messaging conversations may not sound like that big of a deal. However, as you continue to rely on this method of communication, you will come to find that it's essential to the way you communicate.
If you want to learn more about this feature among many others, visit this page of our website. It won't be long before you come to realize that saving IM conversations could change the way you do business (for the better, of course).