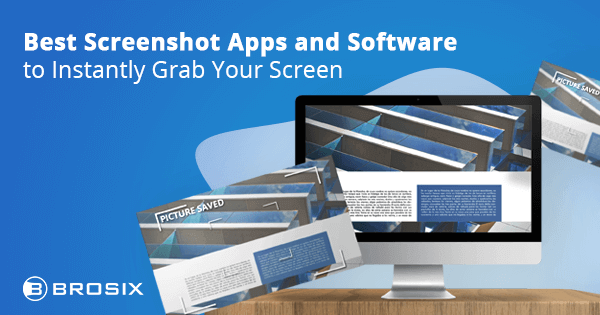 Best Screenshot Apps and Software to Instantly Grab Your Screen
Screenshots have been around for a while. Students have been using them to capture, annotate, and share lecture notes for self-study at a later time. Online, social media users have been grabbing comments and images and then sharing and reposting them.
And with good reason. Humans are visual creatures. A picture doesn't just leave a lasting impression, it often makes communication easier.
That's true at work, too. While instant messaging apps, video conferencing software, and project management tools have revolutionized the workplace, simple screenshots can transform everyday workflows and team communication, too.
How exactly? And which apps are the best?
Best Screenshot Apps and Software to Instantly Grab Your Screen
Click To Tweet
Here, we'll examine both. Read on for the 10 best apps to instantly capture your screen. And then get a few best practices to get the most of your screenshots.
What is a Screenshot?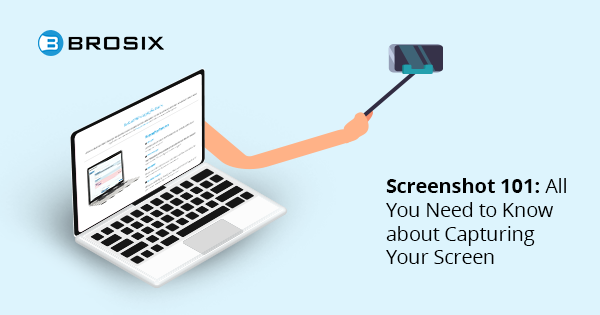 A screenshot, sometimes known as a screen grab or screencap, is an image displaying the contents of your device display at a given time. By capturing your screen and producing a copy, screenshots preserve what you see exactly as you're seeing it, to either share with others or reference for later use. Screenshots act as a sort of digital evidence – a way of proving that what you're seeing, you're actually seeing.
Screenshot Use Is Growing in the Workplace
More and more, screenshots are proving useful in the workplace. Quickly grabbing your screen and sharing it with a colleague helps you cut down on workflow-crippling explanations and clarifications, helping you get more done faster.
For instance, if you're installing new software and you get an error message, a quick screenshot to your IT team is more efficient than either texting a description or calling and trying to describe a problem that you don't understand to begin with.
Sometimes all you need is a quick visual!
10 Best Screenshot Apps and Software (Free and Paid Tools)
There are tons of applications for taking screenshots. There are free apps and paid tools, not to mention software for Windows and Mac and everything in between. Here are the 10 best options to meet your screen capturing needs.
Brosix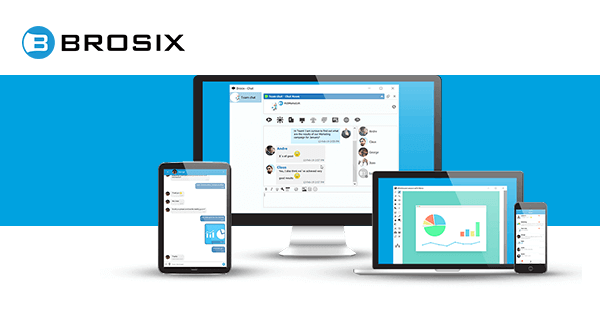 Available on: Windows, macOS, Android, iOS, Linux, Web
Brosix is an all-in-one instant messaging software for businesses featuring instantaneous screenshots for seamless team collaboration. With Brosix's screenshot tool, capturing and sharing screenshots is a cinch!
Screenshots can be taken from a Contact List, Text Chat Window, or Chat Room Window, and then sent to one or more users via lightning-fast peer-to-peer networks, or across any device with the Brosix app via Brosix's cloud-based option. Just click the Screenshot icon.
Each Brosix Team Network is fully encrypted featuring voice and video calling and a suite of collaboration and administrative features.
What's more, Brosix is the only app on this list available across all your favorite platforms, making it one of the best not just for screenshots, but for total team efficiency and productivity.
Best Features:
Zoom, crop, and annotate screenshots
Save screenshots locally, print, or forward them to other contacts
Share screenshots in chat rooms or send to offline contacts
Enable and disable screenshots on a user or team basis
Manage on a user basis or team basis contact lists, shared communication spaces, and user activity
Share your screen and remote desktop access, send unlimited files, launch whiteboard presentations, and more
Brosix pricing: Unlimited collaboration including screenshots $4 user/month; full network control and customization from $6 user/month; free Team Network for up to 3 users
Screenrec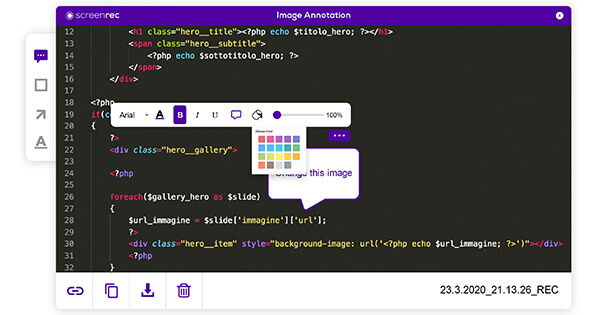 Available on: Windows, Linux
Screenrec is a free and easy-to-use screen recorder and screenshot tool. With Screenrec, you get basic annotating tools, quick link sharing capabilities, and an intuitive interface that makes snapping screenshots a breeze. Just press Alt + S or your Photo Camera button. And there's a bonus: free cloud storage for up to 2GB, more than enough space to store your Screenrecs.
The only drawback we see is that Mac users will have to look elsewhere. Screenrec doesn't support macOS.
Best Features: 
One button start/stop screen recording
Instant link for easy sharing
Analytics show you who's watched your screen recordings, when, and for how long
The ability to tag files in collections
Screenrec pricing: Free
Snagit
Available on: Windows and macOS; TechSmith Capture for iOS
Snagit is a screenshot app that lets you not only grab your screen, but capture entire processes to up the quality of your screenshots.
From the leaders in screencasting software, TechSmith, Snagit's packed with advanced features and editing tools. Take screenshots while scrolling vertically or horizontally and capture entire chat histories or wide-angle panoramas. Modify images, trim video clips, and annotate text to meet practically any screen capturing needs
Best Features:
Capture whole desktops, a region, a window, or a scrolling screen
Record your screen, grab individual frames, and save the file as an mp4
Personalize screenshots with stamps and animated GIFs
Edit text with different fonts, colors, and text sizes
Snagit pricing: Individual and Business plans from $49.99
Microsoft's snipping tool
Available on: Windows
If you're a Windows user, you've got a screenshot tool right at your fingertips. Snipping Tool is built right into the Windows Operating System. Just click the Start key and type snipping tool. From there, deploy the tool's different modes to capture a variety of snapshots. Snipping tool automatically opens a window after each snip so you can modify, save, and share the screenshot.
Best Features:
Take free-form, rectangular, window, or full-screen snips
Mark up screenshots with colored pens, highlighters, and an eraser tool
Add text and annotations
Store images in PNG, GIF, JPEG, and HTML format
Snipping tool pricing: Free
Skitch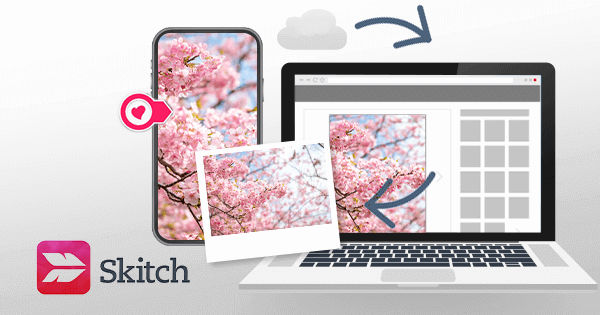 Available on: Windows, macOS, Android, iOS
Skitch is an easy screenshot tool brought to you by Evernote, an organization app for managing notes and lists. With Skitch, everything's available under one menu. Snap screenshots, edit and annotate diagrams and PDFs, or just mark up photos for fun. The image capture app syncs with Evernote, allowing users to sync their screenshots and annotations to their Evernote account.
Best Features:
Use the pixelate tool to blur sensitive areas such as serial or ID numbers
Capture screenshots on mobile platforms like Android and iOS
Annotate screenshots or photos and files from your existing gallery
Upload captured images, attach them to email, or save them to Evernote
Skitch pricing: Free
CloudApp
Available on: Windows, macOS, iOS, Chrome
The CloudApp Screenshot App is a screen recording software to capture and edit screenshots.
Grab a single window, your entire screen, or even a specific area on your PC, and then tweak the image using the editor. CloudApp integrates with tons of tools so you can quickly drag and drop your screen grabs on your favorite platform.
Best Features:
Send screenshots via Google Docs, Slack, Jira, Trello, and more
Capture HD video on your screen or make webcam recordings
Privacy and Expiration settings allow you to control access to and the expiration of screenshots
Annotation tool to add text, arrows, emojis, and shapes
Cloud App pricing: Free
Greenshot
Available on: Windows, macOS
Greenshot is an open-source image capture and editing app. The no-frills screenshot program offers you the core functionalities you expect of a screen capture tool in an easy-to-configure package. Snap screenshots with the Print Screen. Then use the app's basic editing tools to touch up the image. Send screenshots directly to clipboard, email, or printer.
Greenshot also offers you the option to upload images to Imgur. Just have in mind that Imgur is a public image sharing site, so that's not recommended for business use.
Best Features:
Multiple modes including Capture region, Capture the last region, Capture fullscreen, and Capture window
Crop, annotate, resize, and flip images
A memory utility remembers the region which was most recently captured
Greenshot pricing: Free for Windows users; $1.99 for macOS
Lightshot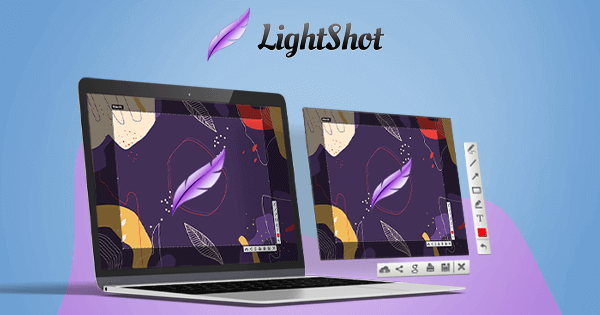 Available on: Windows, macOS, Web
Lightshot is a simple to use screenshot app for Windows and Mac. With the editing tool, you can modify screenshots instantly while taking them, or later after saving them. Save locally or upload to Lightshot's servers and get a quick link for sharing, upload to social media, or even search for similar images on the Internet.
Best Features:
Snag screenshots with 2 clicks
Add lines, arrows, text annotations
Browser plugins for Chrome, Firefox, Internet Explorer, and Opera
Lightshot pricing: Free
Screenshot Captor
Available on: Windows
Screenshot Captor is a lightweight image capturing software that doubles as a photo editing tool. Images can be zoomed up to 999% while a wide range of features offers you the basics – annotating, cropping, etc – but also high-performance options like blackouts and highlights.
Screenshots can be uploaded to public image hosting programs like Flickr or emailed straight from the editing window. Screenshot Captor is a great free screenshot app, so long as you're using Windows. It's only available for PC.
Best Features:
Capture screenshots from multiple monitors
Apply special effects to captured images such as borders, shadow effects, frames, and blurring
Generate thumbnails automatically
Import images directly from your scanner
Screenshot Captor pricing: Free
Screenpresso
Available on: Windows, Android
Screenpresso is a versatile screencasting application for capturing images, recording videos, and turning them into powerful office documents. Snag specific regions, scrolling windows, or your entire screen. Screenpresso's built-in vector editor allows you to mark up your captures, spotlight regions, as well as add speech bubbles, text boxes, border effects, and more. Manage and maintain all of your capture history in Workspaces.
Best Features:
Create PDF, DOCX, or HTML documents with a document generator
Record HD-quality video and export lightweight MP4 files, or frames and images
Drag and drop files, access editing tools, and send screenshots from your Screenpresso Workspace
Publish screenshots as PDFs, email attachments
Share captures via online integrations with Google Drive, Evernote, Dropbox, and more
Screenspresso pricing: Free; Premium version $89 per user
ScreenCapture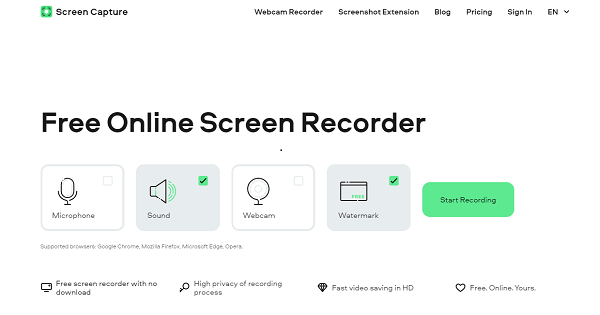 Available on: Web
ScreenCapture is a web-based utility that enables you to record browser or computer's desk activity without downloading and installing third-party software. The tool works in Google Chrome, Mozilla Firefox, Microsoft Edge, and Opera, so it doesn't matter which OS you use.
With its help, you can record individual browser tabs, separate windows, or give access to the whole screen. The tool is also able to record webcam video and record sound from a microphone. As for grabbing system audio, this feature is not supported by Mozilla Firefox due to the browser's limitations but works well in all other browsers.
Best Features:
Record only the areas you need: select a tab, window, or the whole screen
Overlay webcam video
Grab sound from multiple sources
Export HD videos in MP4
ScreenCapture pricing: Free with a watermark; Premium Plan removes the watermark for $9.95 per month
Best Screenshot Practices to Improve Productivity
A simple screenshot is a super handy tool in the modern workplace. Whether you're working remotely or collaborating with your mate just across from you, a quick screen grab streamlines tons of internal processes, enhancing team productivity and performance. Here's how.
1. Boost teamwork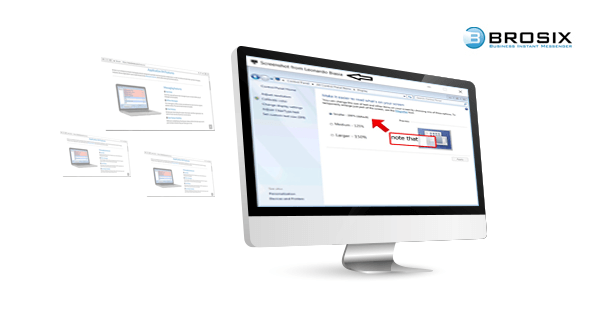 Let's say you're proofreading a website redesign. Or maybe a coworker just wants some quick input on the layout, structure, or font choice. Instead of composing a lengthy document or email to explain each issue, send a screenshot. Don't hesitate to mark up the image with comments and annotations. Highlighting exactly where issues exist helps the recipient more easily correct them.
2. Better demonstrate how-to processes
A picture's worth a thousand words. And if you've ever tried explaining complex processes, without a visual demonstration, you know it doesn't take 1000 words to confuse. A screenshot allows you to show exactly what you mean. That means less time explaining and a lot less confusion. The recipient can even save the screenshot and reference it later. It's a win-win.
3. Quickly resolve support-related issues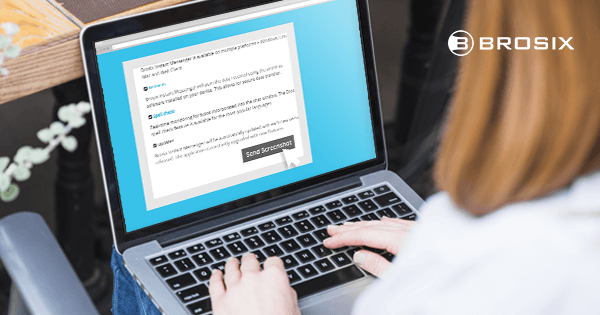 Nothing cripples workflows quite like bugs or error messages. You contact IT or Web Support, but how do you explain something which you don't understand? Send a screenshot!
In tech support, screen captures save you time and confusion, not to mention the headaches of language barriers if you're working across cultures and languages. Moreover, capturing data like your browser or operating system provides the individual on the other end vital information that could help resolve the problem more quickly.
4. Minimize clutter
Clutter is a major hindrance to efficiency and productivity. Taking a screen grab and filing the image electronically practically eliminates it. No more printing receipts and filing invoices after making purchases online. That not only cuts down on printing costs, but also makes the accounting easier and more efficient. You could even set up a wiki database of screenshots on your company intranet, creating a hub for how-to instructions. The possibilities are endless!
Make Screenshots Part of Your Workflow
Screenshots are a quick and easy way to streamline collaboration and improve productivity. Just keep in mind the nature of your collaboration and pay attention to app security and privacy protocols, such as encryption and public sharing options.
Best Screenshot Apps and Software to Instantly Grab Your Screen
Click To Tweet
Brosix makes taking and sharing screenshots a cinch. And in addition to the screenshot tool, you'll get everything you need for seamless, productive, and secure communication and teamwork.
Find out why Brosix isn't just one of the best apps for screenshots, but for total team efficiency and productivity.