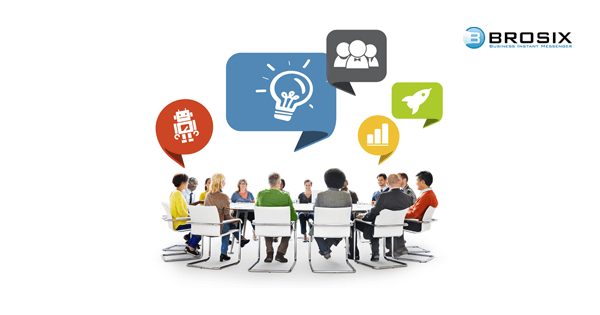 Instant Messaging at Work – Tips to Follow
December 21, 2016 Instant Messaging



Not long ago, instant messaging was used as a way to communicate personally with our family and friends. Seeing the many benefits of that type of communication, entrepreneurs took that idea and successfully implemented it to their businesses.

Now more and more companies turn to this innovative and successful idea and the result is fantastic.

Before its creation, business communication was limited to face-to-face, phone, postal mail, fax and email interactions. These forms are now considered as time-consuming, insufficient and old-fashioned.

Examples of the success of instant messaging are many. We no longer need to spend our time in long emails to express our opinion on certain work-related topic. A couple of messages, a screen-share or a Whiteboard session is completely enough to present our idea in the best visual way possible.

No longer do we need to spend hours searching for important documents we need to deliver to Manager`s office. With less than three clicks you can send the documentation with the file transfer feature which saves us a lot of time for the important obligations we need to finish until the end of the working day.
Importance of IM at work
Instant messaging really facilitates employees because they can communicate at any time without the need to be close to one another. They can have video meetings at any time regardless of their location at the current moment. Users can also create chat rooms themselves and add as many people as they would like to for a quick or long-term discussion. In terms of innovation and schedule, they would feel relieved which would have a positive effect on their productivity.
Another aspect of the great influence of instant messaging is that we can chat avoiding the formality that is inherent to the emailing. We no longer need to follow the etiquette and the structure of the formal letters. One simple: 'Hi! How are you?'  Is politely enough to start cooperating with an employee. We live in a busy world so every second matters, right?
If you have not yet thought about trying the instant messaging for your company now it is your time to reconsider. Brosix would show you a new modern vision of  communication that would increase your productivity and would lead to great result.