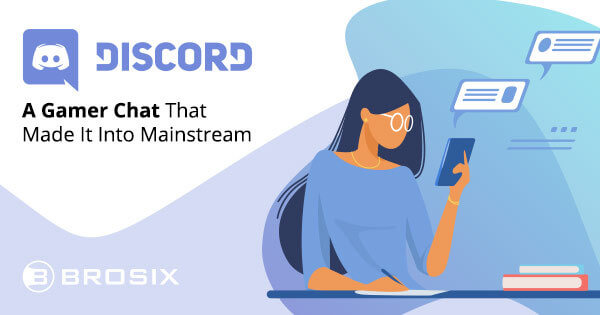 Discord Review: a Gamer Chat That Made It Into Mainstream
What are you looking for in your team chat app? You probably want it to be reliable, lag-free, with high-quality audio for calls and a simple design that helps you focus on conversations rather than surrounding distractions.
Well, leave it to gamers to find an efficient way for teams to communicate!
What started as a chat used by gamers to chat while playing games is looking to be a powerful collaboration tool that challenges industry giants like Slack and Microsoft Teams.
While it certainly can't match those big names when it comes to enterprise-level features, it seems that Discord is slowly making its way into the business environment. Startups and small teams will likely find Discord a charming, efficient, and easy-to-use team chat.
How did Discord start and how did it achieve this success? Read on to learn more about this app, its key features, and possible downsides.
What is Discord?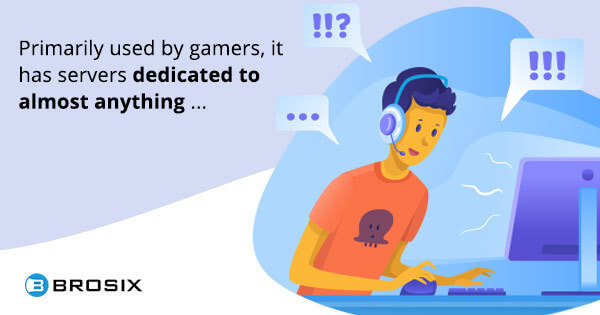 Discord is one of the most popular apps that gamers use to communicate online. A year and a half ago, Discord announced that it has the same amount of active users as Fortnite – 250 million.
Although it's primarily used by gamers, Discord has servers dedicated to almost anything from books to pop music and stock trading. Apart from servers that are public and persistent chat rooms, you can also communicate in private channels where you can chat, share files, make voice and video calls, and much more.
Voice communication on Discord is especially crispy since real-time communication with zero lag is a priority for most gamers. That's what makes Discord potentially useful for team collaboration: discussing projects and organizing team calls can be easier on Discord than on many other group chat apps.
The app is available on all relevant platforms – Windows, Mac, Android, iOs, Linux, and web browsers.
Plans and pricing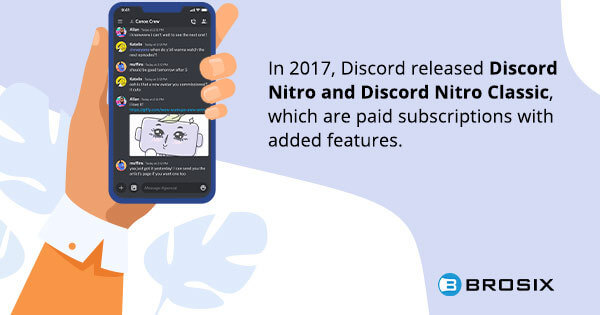 The app is completely free and includes all features you'll need for simple team communication.
However, in 2017, Discord released Discord Nitro and Discord Nitro Classic, which are paid subscriptions with added features. Nitro Classic gives you little perks like the ability to put a GIF in your Avatar, use custom emotes, stream higher quality videos, and upload larger files. With Nitro, you get all of the same perks, along with even higher quality videos and even larger file uploads.
Discord Nitro comes at $9.99 per user per month or $99.99 per year. Discord Nitro Classic is slightly cheaper at $4.99 per user per month or $49.99 per year.
Getting started with Discord
To join Discord, all you need to do is download the app for free on your preferred device. From there, you can either join a server or create your own. You can join servers by searching for them or receiving an invitation.
There is a cap when it comes to how many servers you can join: 100. A server can host up to 500.000 members but if more than 25.000 are online at the same time, the server owner might run into connection issues. At that point, the owner can contact Discord support to get more space.
All this applies to public servers, which are communities where members gather to discuss a specific topic. You can also set up private servers where you can communicate with team members and friends without strangers. Discord can run alongside anything that you're doing, which makes it great for screen sharing and other kinds of presentations.
You can also put a password on your private servers if you want to make sure only specific people can access them.
Interface and ease of use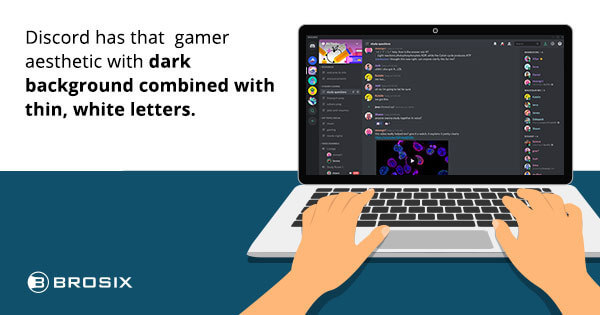 One thing that's obvious as soon as you open Discord for the first time is the gamer aesthetic. The dark background combined with thin, white letters is almost reminiscent of a coding program.
As for its interface and ease of use, Discord looks a lot like Slack. Most of the screen is taken up by the chat area. On the left, you have your channels and individual accounts that you can access through one click and start a conversation. If you switch to the white theme, the app loses some of its good looks but it becomes obvious how similar it is to Slack.
An interesting feature is a distinction between text and voice channels. This is where the gaming nature of the app becomes more clear – Discord puts a strong emphasis on voice communication, as you can set your microphone to "always-on" and share your screen. This feature encourages engagement during online gaming sessions but it can just as easily be used for presentations or discussing a web project with your team.
One thing that made Discord popular among gamers is Discord Overlay – the feature that allows you to keep using the chat and text channels without leaving the game. This enabled streamers to engage with their audiences while streaming.
Unfortunately, Discord doesn't allow threaded conversations, which can be a drag when you get to more complex discussions with your team.
If that's a problem, you can check out some of our favorite collaboration tools that bypass this issue. There, you'll find some apps like Discord but more suited to chatting in a business environment.
Advanced features and team collaboration
Discord is great for seamless voice communication and simple team chatting. It's built like a standard work instant messenger – it cuts down on distractions and focuses on what matters. It also just looks cool and unlike other similar apps (if you use the dark theme).
Unfortunately, that's where Discord's uses for team collaboration end. If you're considering the free version, there are a few significant limitations to its options.
For example, no more than eight people can chat over video. That's a big drawback, as you sometimes want to see your coworkers' faces, share a morning coffee, and connect on a deeper level. This year has shown us the importance of human connections when working remotely.
In the free version, the file size limit is 8 MB. That's enough for images and short, low-res videos but you'll run into problems if you want to share large PowerPoint presentations with more than 30 slides and images.
You can bypass some of these problems by upgrading to the Nitro plan but, at that point, you can start asking yourself whether you're better off paying for real organization apps that offer much more features at a similar price.
Security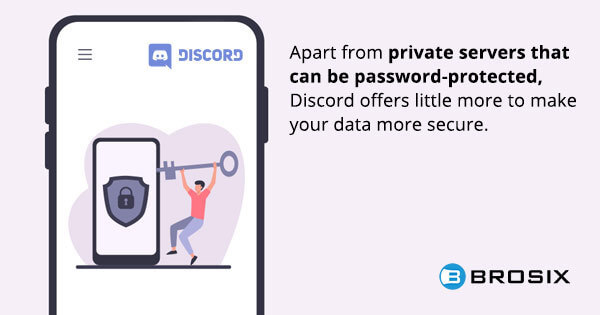 Its dark design and popularity among gamers might make you think that Discord is a secure app when it comes to data safety.
Apart from private servers that can be password-protected, Discord offers little more to make your data more secure. Any encrypted chat app like Whatsapp uses end-to-end encryption, which means that the app owners themselves can't read your messages if they wanted to. End-to-end encryption is considered an industry standard when it comes to data protection.
Discord doesn't use this encryption method. The app is proprietary and all information goes through their servers which they can (in theory) freely inspect.
As an admin, you do get some ways to make your servers more secure. You control user permissions, so you can make sure that only the users with authorization can access a certain channel. That way, you can have separate channels for executive-level discussions and other channels for smaller teams.
To summarize, some apps are much better than Discord at handling your data.
Discord's competition
All this talk about gaming might make you think that Discord is a direct competitor to Twitch or similar apps for gamers. Not only that Twitch and Discord aren't competitors, but they're often used as complementary apps. Many popular streamers use Twitch to stream their games while at the same time communicating with their fans over Discord.
In the team collaboration arena, Discord's closest competitor is Slack. The two apps are similar in both design and basic functionality, and they both have similar shortcomings. File upload limits and inefficient chat search is a problem you could have with both apps. Other apps like Microsoft Teams, Teamwork and Trello are closer to project management tools with far more advanced features and an enterprise-level service.
Discord focuses on real-time communication powered by a sense of community, so it doesn't have a competitor in the most direct sense. The only issue you might have with Discord is convincing your team to switch to it since it has a strong reputation as an app for gamers.
Frequently asked questions about Discord
We've searched the Internet to find the most common questions users ask about Discord. Here are some features that most people seem to have a problem figuring out.
How to screen share on discord?
As we mentioned before, you can share your screen on Discord to an entire server, private or public. To do this, you need to join a server or a voice channel. From there, you can share your screen by clicking on the "Screen" button on the bottom left. You can also join a video call in which you'll have the option to share your screen by clicking on the button as well.
Once you click the button, a window will pop up asking you which app you'd like to go live with. Select the app you want to share (like PowerPoint), click on "Go Live", and that's it. Discord allows screen share with audio as well – all you need to do is switch off video by clicking on the icon.
What is Discord streamer mode?
Streamer mode on Discord is a feature that helps you hide all personal information and other information you don't want to share while streaming. It's made for gamers with large audiences, email addresses and similar information.
Streamer mode also suppresses sound notifications while you're streaming, including desktop notifications, which can be useful in a business setting.
What are Discord plugins and where can you find them?
You can modify Discord in some ways: change themes, format your messages differently, and choose your favorite emojis. This is done by installing Discord plugins which can be found on plugin libraries online, as well as on GitHub.
It's important to mention that these plugins are against Discord's rules, although you won't be punished or sanctioned for using them.
Brosix: a tool for better team collaboration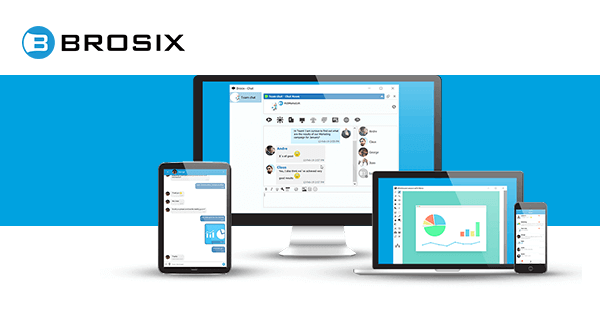 If you're looking for a team chat tool that has advanced features and allows you to take team collaboration to a new level, Discord is hardly going to cut it. For business purposes, you'll need a tool that gives you total admin control over the communication process and provides a higher level of security.
At Brosix, that's exactly what we care about: efficient communication supported by industry-leading safety protocols.
Taking security to a new level
What sets Brosix apart from similar apps is the fact that you're completely in charge. WIth Private Team Networks, you decide who has access to which features and who can communicate with whom.
Using the Web Control Panel in Brosix enables you to maintain high-security levels and check the status of your team network. You can track network usage, download statistics, and access our Support Service.
Team collaboration for pros
If you feel like Discord doesn't have all you need for effective teamwork, you'll find that Brosix fills in those gaps perfectly.
For example, we mentioned how Discord and many other collaboration apps place restrictions on file upload sizes. With Brosix, there is no limit – you can upload your most elaborate PowerPoint presentations and your longest videos.
You also get access to highly advanced features like the Whiteboard that allows you to take your presentations to the next level and Remote Desktop that shares your screen and enables your contact to operate your PC.
Final word
Discord is a solid real-time communication app that makes chatting fun and efficient. If you're looking for a simple team chat tool, it could be exactly what you're looking for.
However, you might have some concerns about the fact that it doesn't use end-to-end encryption and doesn't offer any safety features. If you want to run your corporate communication on a tool, you want to make sure it's as safe as possible.
If that's a concern, we suggest giving Brosix a try. It has many safety protocols (including end-to-end encryption) in place to make sure your company data is secure. It also has far more team collaboration options than Discord.
Feel free to book a demo with one of our experts to get a better feel of the platform!
Request Demo