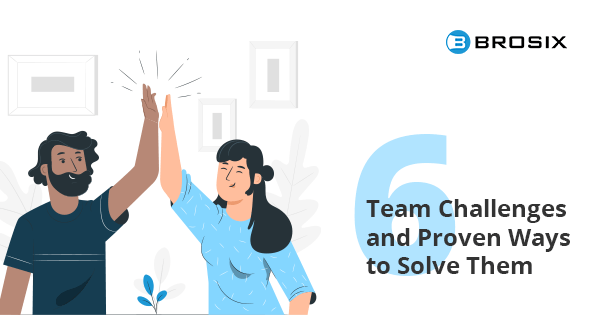 6 Virtual Team Challenges and Proven Ways to Solve Them
Even before COVID-19 forced companies everywhere to start working remotely, virtual teams were becoming the new norm. These teams, which consist of workers in different geographic locations, have been embraced by everyone from small startups to global mega-corporations.
It's a trend that has been gaining momentum for a while now. Back in 2013, 22% of the small business owners surveyed by SurePayroll said they were more likely to outsource talent than hire a new employee. Research from Gallup also showed that between 2012 and 2016, the number of people working online increased from 39% to 43%.
6 Virtual Team Challenges and Proven Ways to Solve Them
Click To Tweet
These numbers have definitely climbed as businesses continue to recognize the benefits of a remote workforce, which include:
Cost-efficiency: One of the most significant benefits is reduced overhead. Virtual teams tend to work from their home offices, so they cover essential operating costs like computer equipment, WiFi, utilities, and rent. This advantage is especially attractive to smaller businesses and those that want to minimize their spending.
Smooth scalability: Growth can occur without incurring huge expenses like a bigger office space and more equipment. Scaling up is a simple matter of adding new members to the team.
Broader talent pool: With location-based limitations disappearing faster than 'Help Wanted' ads in newspapers (remember those?), the best talent can be recruited from anywhere. A CEO in California can have an executive assistant working in the Big Apple.
24-7 presence: With employees in different time zones, companies can operate around the clock, ensuring uninterrupted productivity and thorough coverage for customer welcoming and support.
More productive employees: Remote work allows employees to work during their most productive hours. They deliver better results while experiencing greater job satisfaction, which also means less turnover.
With practically everyone owning a smartphone and laptop and platforms like Upwork and PeoplePerHour making it easy to hire across multiple time zones, online collaboration has slowly been changing the way we do business. Like everything, though, there's a catch.
Remote workforces can help your business grow faster and deliver better customer service, but they have their own unique difficulties. In this blog, we'll explore six common virtual team challenges and how using a connectivity and collaboration platform like Brosix can overcome them.
Challenge #1: Communication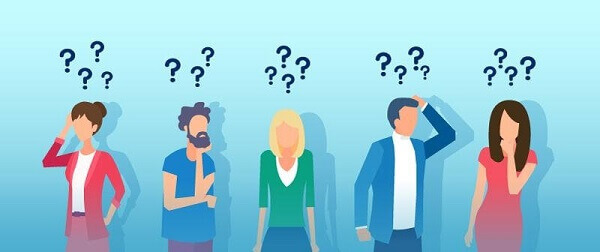 Excellent communication is essential to the success of any team. Still, when members work in different time zones and haven't gotten to know each other personally, there can be obstacles to clear and efficient team communication.
Two of the biggest issues are:
Nonverbal communication, like body language and visual cues, is lost. How many of us have been surprised or angered by the contents of an email or text message, only to find that we misinterpreted the sender's intention and reacted in a way we later have to apologize for?
Delayed responses are more frequent. Your marketing manager in Toronto, Canada, needs the latest client logo from your Miami-based graphic designer, who hasn't checked their email yet. In an office environment, the problem could be solved in seconds. In a remote setting, it's a waiting game where time is money.
These problems can have such a detrimental effect on team efforts that before COVID-19, companies were recalling their dispersed teams. In 2017 IBM rescinded its decades-old remote work policy and ordered virtual teams to come back to the office.
Your company doesn't have to follow suit. To overcome this challenge and empower your virtual team to communicate more effectively, use a team collaboration platform with integrated video and real-time messaging capability. Brosix offers:
Encrypted text chatting that enables instant message exchanges with your network contacts. Even if a contact isn't online at the moment, they'll receive your message as soon as they log in. All messages are fully encrypted to ensure privacy and security in your communications.
A video chat feature that overcomes both communication and engagement difficulties. After setting up a private team network, you can organize video sessions with a single team member or an entire group for a wide variety of use cases. Seeing everyone while you talk to them preserves important nonverbal communication while helping them feel more connected to you, and vice-versa.
These two features support instant communication while eliminating the inefficiencies and misunderstandings that have caused many businesses to abandon a valuable arrangement and limit themselves to local talent tools.
Challenge #2: Collaboration Difficulties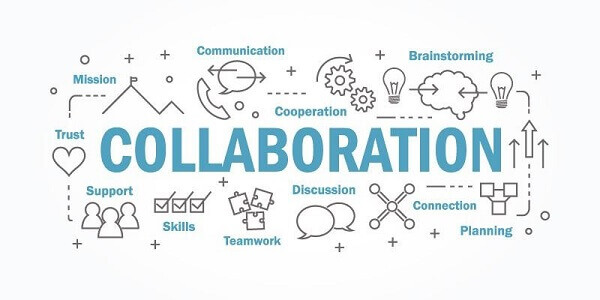 Virtual team collaboration can be tricky in the beginning. When everyone is sharing an office area, you can quickly see who is working on what and find out how far along they are on their assigned deliverable. With thousands of miles separating team members, how can you successfully maintain a unified effort?
Whether you need to share your screen with a team member, brainstorm a new concept over a group chat, or securely send and receive work files, Brosix has the tools you need to make virtual collaboration effortless.
Keeping your virtual team members connected and collaborating is critical to the success of your business. Brosix provides a full suite of collaboration tools that you can use and modify to meet your team's unique dynamics and needs.
Challenge #3: Language and Cultural Barriers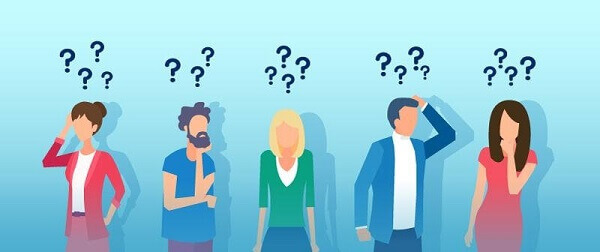 Having a virtual team from a diverse range of cultural backgrounds can give your business a significant advantage when you're a global enterprise or intend to move in that direction. It improves your ability to connect and communicate with customers worldwide and can help you expand into new markets.
Studies have shown that cultural understanding has an impact on virtual team communications, It's essential to make sure that everyone knows how they can and should interact with one another, especially if they come from backgrounds where workplace communications are different from yours. For example:
In Japan, work colleagues rarely call each other by their first name at the office, which is different from North American custom.
In Israel, the workweek runs from Sunday to Thursday so that people can observe the Jewish Holy Day (Shabbat) from sundown on Friday to sundown on Saturday.
France has a Right to Disconnect Law, which states that most French workers are not responsible for responding to emails that come in after hours.
In Nigeria, it's offensive to give a colleague (or anyone) the thumbs-up signal, which most of us use to indicate approval or understanding.
When you hire a new team member from a different country or culture, take time to understand the workplace norms that they are the most comfortable with, and then communicate that information to others on the team.  The goal is to make sure that everyone will strive to avoid misinterpretations and be comfortable enough with each other to brainstorm together and make group decisions that take the company forward.
Challenge #4: Time Zone Differences
Like cultural beliefs, time zone differences can create challenges, but they're not insurmountable when you've got a quality communication platform in place.
Let's assume that your company is based in the U.S., and you have two content writers who are based in Europe. The time difference between your location and theirs is eight hours. You've assigned each of them an article that has to be published on your website on June 8th, but if you've assigned them a due date of the 8th, you may not get the pieces until late in the evening or even early the next morning.
To avoid these types of misunderstandings, make sure that everyone on the team knows where their teammates are located and what the time differences are, so that deliverable due dates can be assigned accordingly. If you need to send a change in direction or other vital information, use an instant messenger that lets you send messages to users who are currently offline, so they can get the updated instructions when they log in again.
Challenge #5: Building Trust


Employee-centric work cultures are great for business. According to this Harvard study, employees in high-trust companies experience the following:
106% more energy while working
74% less stress on the job
50% higher productivity
In-office settings, this level of trust is nurtured and sustained by face-to-face interactions and planned social activities like holiday parties and community fundraising. With virtual teams, the pivotal factors are predictable communications and opportunities for remote socializing.
In one study of virtual teams, the researchers found that the ones with lower trust levels tended to have uneven and unpredictable communication methods, with only a few members doing most of the communicating. With high-trust teams, team members contributed more equally to group discussions, which were both regular and predictable.
Brosix's communication and collaboration tools outlined in Challenges 1 and 2 can sustain closer teamwork. But you still need to implement guidelines and schedules that prevent the majority of communication efforts from falling on one or two employees.
As for social events, here are some innovative and fun remote team-building activities that you might want to try.
Challenge #6: Lack of Structure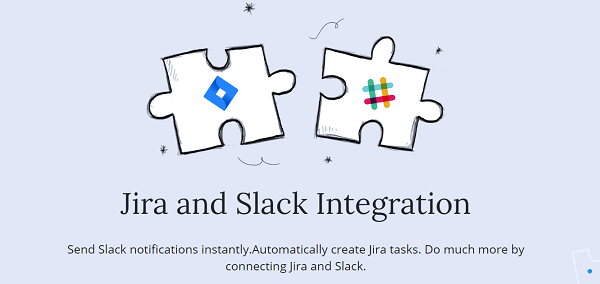 Statistics suggest that around 57% of businesses lack a solid remote working policy, What's more, when you have remote workers who don't interact directly with one another regularly, it's challenging to establish a sense of routine and community.
This is why it's so crucial for you to provide your virtual teams with as much structure as possible so that they can see how their individual contributions support the overall goals of the business.
Effective ways of implementing structure include:
A remote work policy that identifies company workflows and processes, expected reaction times, and required tools, such as a business instant messaging service.
Regularly scheduled meetings, such as Friday morning progress reports and midweek video check-ins.
A central platform for all business discussions and assets (e.g., documents, graphics, and multimedia). It's always a good practice to keep your communication & project management apps in sync. For example, Automate.io lets you integrate JIRA & Slack.
Choose Brosix
Virtual teams are no longer the domain of forward-thinking companies that are open to non-traditional working arrangements. The value they bring is now so widely recognized that many business owners are eager to adopt them, but wonder how to overcome some of the common challenges that they face.
Your company can overcome these difficulties by understanding remote team dynamics, maintaining a positive and open relationship with everyone, and ensuring proper structure and transparency. This is where Brosix can help.
6 Virtual Team Challenges and Proven Ways to Solve Them
Click To Tweet
With secure screen sharing, instant messages, video conferencing, and other tools designed to connect remote teams, Brosix can provide your company with the structure it needs to make the most of your virtual talent and help team members thrive, individually and together. To give Brosix a try, sign up for your free trial today!