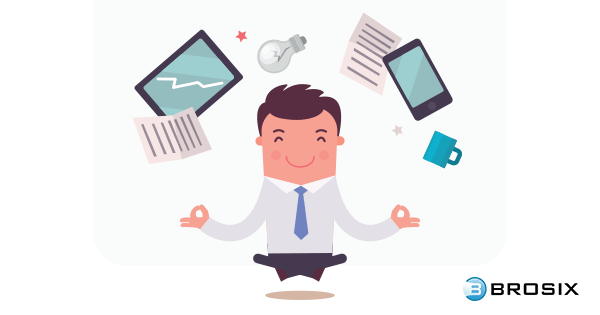 The Many Ways Brosix Can Help With Employee Training
When it comes to employee training, you know just how difficult it can be to keep everyone on the same page. This is particularly true if you're training more than one person at the same time.
Fortunately, with the help of technology, it's easier than ever to train a new hire with a high level of success. There may be some challenges along the way, but there are steps you can take to overcome each and every one.
Brosix, for example, is one of the top instant messaging applications for employee training. You may not realize it at first, but over time you'll come to see that you can use it in a variety of ways.
Effective Training with Brosix
Many companies overlook the power of using an instant messenger during the training process. Instead, they stick with old school methods, such as conducting in person sessions and using email and phone to communicate.
While there will always be times for traditional training methods, you don't want to overlook the newest technology that can put a positive spin on your approach. This is where Brosix comes into play.
Here are some of the many ways to use Brosix when training an employee:
To stay in touch throughout the day. It goes without saying that you won't spend your entire day with your trainee. Fortunately, when you use Brosix, you can still stay in touch with this person. You can also make yourself available to answer questions, all without any delay.
To share files. Let's face it: you'll want to share files from time to time when training. This can be anything from a training manual to a client document. With Brosix, it's easy to send and receive files. This is much better than the alternative of printing documents or relying on email.
Screen sharing. Do you need to show your trainee something on your screen? Do you understand the challenges of always having this person in the same room as you? If you want to forget about this once and for all, you can use Brosix to your advantage. This makes it simple to share your screen with another person.
Voice and video chat. For those times when you want to take your training communication to the next level, Brosix provides access to both voice and video chat. This may not be something you use all the time, but it will definitely come in handy every now and again. Imagine how useful it would be to see your trainee's face when discussing important details.
As you can see, there are many ways you can use Brosix to improve the way you train employees. You may have to adjust your approach to a certain extent, but that's okay. Once you settle in, you'll come to find that this is one of the best ways to train in an efficient and effective manner.
Have you used an instant messenger in the past? Have you done so for training purposes? Are you going to look into this in the future? Share your thoughts on IM training and Brosix in general in the comment section below. Your feedback may help another trainer or company owner better approach this part of his or her business.