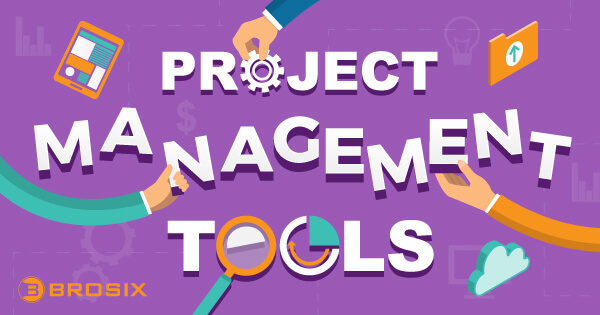 The Best Project Management Tools to Explore in 2023
Top notch project management tools are invaluable to any team.
Ideal for keeping track of tasks, monitoring progress, and meeting deadlines, these tools help to keep your staff aligned around shared goals and targets. After all, in today's busy workplace, staying one step ahead of your to-do list can be challenging. Many project managers and team leaders often feel like they're drowning in a sea of tasks, reports and requests.
With project management tools, you can sidestep some of the complexities of managing a high-performing team. With the right solution, you'll be able to unify your staff using collaboration features, manage automated workflows and even monitor crucial metrics.
Today, we're going to look at some of the top project management tools, ideal for enhancing your team dynamics, and we'll be providing some helpful tips on how to choose the right solution.
What to Look for in a Project Management Tool
Before we dive into our overview of the most popular project management tools on the market, it's worth defining what you might want to look for in your solution. The right technology for you will depend heavily on the structure of your team and how you prefer to work.
Some tools take advantage of kanban boards and Gantt charts to keep staff synchronized, while others lean heavily on the benefits of collaboration. While the exact functionality you need may vary depending on your team, some of the key points to consider include:
Collaboration features: Collaboration and excellent project management tend to go hand-in-hand. To ensure your staff can work effectively together, you'll need to make sure they have access to all of the resources they need to share files, communicate and work in tandem. A powerful project management tool should include all the resources staff need to share ideas and knowledge seamlessly, wherever your employees might be.
Simplicity: Great software should always be easy to use. Even if your project management tool has millions of amazing features, no-one will use it if the platform isn't intuitive. Don't force your team members to waste time learning how to use a complex tool. Look for a platform that's streamlined and convenient.
Innovation: The best project management tools are constantly evolving, introducing new features to enhance teamwork and improve productivity. Look for a solution that's invested in bringing new capabilities to your workforce, such as artificial intelligence and automation. While you might not use all of the innovative tools available from your project management software initially, these features will be crucial as your business evolves.
Customization: Every company is different, and every project comes with different challenges and different team members to support. A customizable project management tool will allow you to maintain control over layout, views, project milestones and to-do lists. This ensures you can adapt your workflow to suit your specific needs.
Security: During projects, your teams will likely need to share numerous valuable documents and crucial information. As cybersecurity becomes more of a concern for companies, it's crucial to ensure that your solution has safety components in place. Look for encrypted messaging tools, secure data storage and access controls.
The Best Project Management Tools for 2023
Now we've covered the vital things you should look for in a project management tool; it's time to check out some of the amazing solutions available on the market. The good news is that there are plenty of options out there. We've narrowed down our list by focusing on the platforms with the best features, user reviews and overall functionality.
1. Monday.com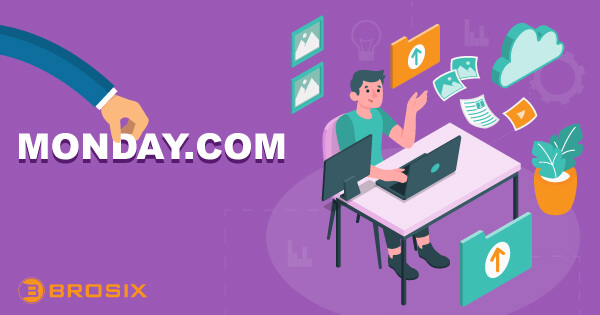 One of the most popular project management solutions available, Monday.com is packed with amazing features. This award-winning software supports some of the world's top companies, including Adobe and Hulu, providing access to resource and project management services, spreadsheets and collaboration capabilities.
You can share files through the platform, set due dates for task completion, and even assign specific tasks to each employee. The flexible service allows companies to work in a range of different formats, using Kanban boards, lists, and convenient calendars. Plus, there are tools available for tracking timelines, hours, and invoices too. As an added bonus, Monday.com also integrates with various tools businesses already use, such as Slack, Trello, Dropbox and Google Drive.
Pricing:
If you're looking for free project management tools, Monday is free to use for up to 2 people. Alternatively, you can upgrade your plan to access a range of additional features and more user seats. Premium plans start at $24 per month for 3 users, and come with more timeline and calendar views, guest sharing, automations, integrations and time-tracking tools.
Pros:
Excellent team collaboration features
Lots of supported integrations and automations
Multiple workflow views and boards
Intuitive and easy-to-use interface
Powerful access controls for security
Cons:
Many features aren't available on cheaper plans
There's a slight learning curve regarding some features
2. Wrike
Wrike is another excellent option if you're searching for tools for agile project management. This powerful software combines collaboration features, with a highly configurable dashboard, so you can track tasks using boards, maps and lists. There are time-sheets, to-do lists and reporting capabilities all built-in. Plus, the interface is extremely simple, with drag-and-drop capabilities.
Wrike makes it easy for in-house and remote teams to communicate and share information effectively. Team members can track progress on tasks and subtasks, using useful checklists. You can integrate calendars and schedules. Plus, there are various templates available to get you started on building your project strategy too. Wrike also offers a range of add-on features, like two-way sync, locking for encrypted files, marketing insights and integrations.
Pricing:
The free version of Wrike gives users access to simple project and task management, with board and table views on mobile, web and desktop apps. Premium plans start at $9.80 per user per month, for unlimited projects, tasks, sub-tasks, and interactive Gantt charts. You can also access more advanced automations and integrations on other premium plans.
Pros:
Excellent range of customizable views
Holistic task modeling with templates
Great for real-time and historical analytics
Various add-ons to enhance your plan
Available on mobile and desktop
Cons:
Relatively basic collaboration tools
No offline access
3. Zoho Projects
One of the most comprehensive project management tools available today, Zoho Projects is a cloud-based platform, packed with helpful roadmaps, project templates, discussion boards and charts. You can leverage Gantt charts to break large tasks down into manageable sections. Plus, you can define dependencies for each task and assign to-do lists to specific team members.
Users can schedule calendar events with Zoho Projects and set automatic reminders to ensure teams meet deadlines. There's the option to create and download documents, spreadsheets, and presentations all within the same app. Plus, you can record the number of hours each team member spends on a project. Zoho Projects integrates with both third-party tools like Microsoft Office and Google Drive, as well as other Zoho solutions like Zoho Books.
Pricing:
There's a free plan available for Zoho Projects which supports up to 2 users and has a storage space of 10MB. There are also two paid packages. The Premium option is $4 per user per month when you pay annually, or $5 per month per user when paid monthly. There's also an enterprise option available, starting at $9 per user per month.
Pros:
Easy automations for complex workflows
Excellent project templates and guidance
Business rules and accessibility controls
Advanced Gantt charts for project tracking
Useful reports and monitoring capabilities
Cons:
Limited functionality on the free service
Some issues with integrations on cheaper plans
4. Teamwork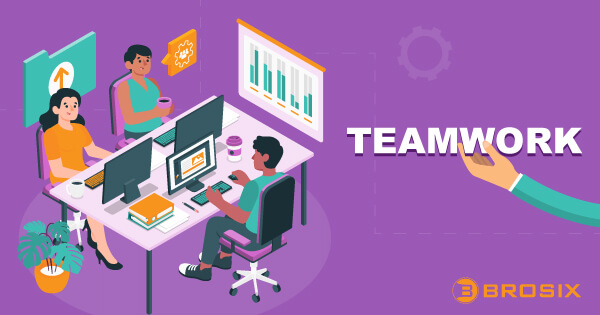 Teamwork is another phenomenal project management tool, designed specifically for agencies. The all-in-one platform makes it easy to track the progress of your tasks and teams in one convenient place. Like many of the best project management tools, Teamwork ensures you can monitor progress in a range of different ways, using lists, tables, boards and Gantt charts.
The platform comes with task list templates and project templates to get you started, as well as tags to help you define crucial pieces of work. For collaboration, there's integrated team chat, and a unified inbox for notifications. Plus, you can leverage timesheets, time tracking tools and extensive reports on project health and profitability. Teamwork even integrates with software like Slack, Microsoft Teams and OneDrive.
Pricing:
The generous free plan from Teamwork supports up to 5 employees, with basic task management tools and unlimited templates. You can also access up to 100 automations per month and customize your dashboards however you like. The premium plans start at $12.50 per month, per user, with access to a wider range of invoicing, time tracking and collaborative document editing tools.
Pros:
Multiple task views on every plan
Lots of integration options available
Fantastic reporting, statistics and project tracking
Insights into task profitability for agencies
Fantastic scalability
Cons:
Paid plans can get quite expensive
Collaboration features are limited on cheaper plans
5. ProofHub
Designed to offer businesses an all-in-one environment for team collaboration and project management, ProofHub has captured the attention of countless major brands. Supporting companies like Nike and Netflix, ProofHub offers access to a range of views for tasks, from Kanban boards, to Gantt charts, table views and calendars.
You can create custom workflows with automations to improve team efficiency and assign tasks to one or multiple team members with just a couple of clicks. There are various built-in collaboration tools too, such as discussion boards, in-app chat, mentions, announcements and an email inbox. Plus, you can access a range of notes, project templates and more. ProofHub even makes it easy to track project success, with daily resource reports, workload reports and timesheets.
Pricing:
While there's no free plan available for ProofHub, the platform benefits from a relatively straightforward pricing structure. Instead of paying for access per user, you pay a flat monthly fee which starts at either $45 per month for the essential plan, or $150 per month for unlimited projects, users, white labeling and more on the "Ultimate" plan.
Pros:
Plenty of different view options to choose from
Built-in cloud storage with added security
Real-time notifications and messaging tools
Excellent customer service and support
Lots of useful reports and tracking tools
Cons:
Limited integration options
Restricted communication features
6. Asana
Asana is one of the best-known project management tools on the market today. Designed to simplify workflows for all kinds of businesses, Asana provides users with access to a comprehensive cloud platform, where they can manage to-do lists, share content and track projects. You can choose between list views, timelines and boards for your task monitoring strategy.
Asana also has built-in automation tools, to help boost team efficiency. Within the platform, you can create custom triggers and rules to determine how alerts and notifications are distributed. Plus, Asana comes with a host of integrated security features, powerful reporting tools and excellent resource management features on different plans. As an added bonus, the platform integrates easily with solutions like Zoom, Salesforce and Google Sheets.
Pricing:
The free version of Asana provides unlimited access to all the essentials, such as projects, tasks and activity logs, as well as three project views, basic integrations and reporting. The premium plans start at $10.99 per user per month for access to scaled security, more reporting and workflow options, and community support. There's also an advanced "Business Plan" if you're looking for personalized support, advanced reporting and resource management.
Pros:
Unlimited access to essentials on every plan
Fantastic workflow automation and integrations
Security features like SSO and 2FA
Reports with custom fields and milestones
Built-in time-tracking and workload views
Cons:
7. Trello
Similar to Asana in many ways, Trello is an easy-to-use project management tool, which helps companies to keep track of projects using convenient drag-and-drop cards. Trello assigns "boards" to every task you create, where you can add task cards to multiple different columns and categories. Each task can be customized with tags, custom fields and priority levels.
The best thing about Trello is how straightforward the interface is. You can drag and drop tasks around your dashboard in seconds and leverage a range of "power-ups" to different project tasks. For instance, you could implement calendar views for tasks with impending deadlines and implement Google Drive integrations. Plus, you can automate a range of tasks like notifications and project re-assignment using the "Butler" feature.
Pricing:
There are various pricing options available from Trello. The free plan offers access to unlimited cards and up to 10 boards per workspace, as well as unlimited powerups. The premium plans start with the "Standard" package at $5 per month per user, for more advanced custom fields, automations and storage. There's also a "Premium" plan for $10 per month with more admin and security features and an enterprise plan starting at $17.50 per month per user with more powerful customization options.
Pros:
Easy to use interface with no learning curve
Unlimited cards on every plan
Easy Android and iOS mobile apps
Integrated security features like two-factor authentication
Tons of cloud-based storage for documents
Cons:
No view customization options
Limited reporting capabilities
8. Workzone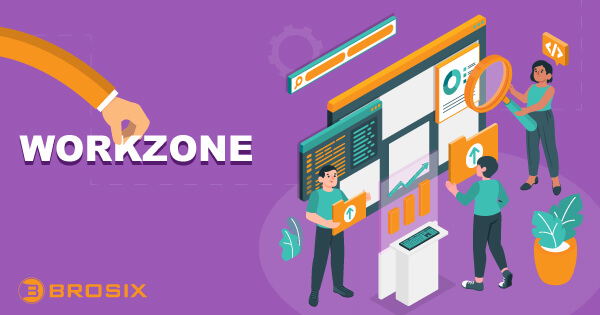 One of the oldest project management tools on our list, Workzone is a tried-and-tested productivity tool which first launched in 2000. The solution offers exceptional reliability, with a guaranteed 99.99% uptime on all plans. It also gives teams the freedom to create various project templates, using calendars, boards, Gantt charts and more.
You can use Workzone to create automated to-do lists, and send notifications to employees when deadlines are impending. There are built-in tools for tracking time spent on tasks, expenses and overall productivity. Whatsmore, your team members can easily collaborate using the comment section under every task. Workzone even offers training sessions and success-based coaching to ensure you're making the most of your project management tools.
Pricing:
There's no free plan for Workzone, but the pricing is pretty straightforward. The cheapest plan starts at $24 per user, per month, for 100GB of cloud storage and tons of project management features. There's also a Professional plan for $34 per user per month with added storage, advanced capacity planning and enhanced time tracking. Plus, there's an enterprise plan for $43 per user per month with custom reports, workspace groups and advanced security.
Pros:
Excellent uptime and reliability on all plans
Fantastic customer service and support
Multiple project views to choose from
Time and expense tracking on all plans
Valuable automations for to-do lists and notifications
Cons:
Expensive pricing compared to most alternatives
Limited communication and collaboration features
9. MeisterTask
Similar to Trello, MeisterTask is a Kanban-based project management tool, designed for agile project management. The user-friendly platform makes it easy to organize your tasks based on their priority level. You can also take advantage of unlimited integrations on virtually every plan, to connect your project management software to the tools you already use.
MeisterTask comes with some basic collaboration features built-in, such as comment sections and file sharing solutions. There's also an activity stream for sharing deadlines and updates. Plus, you have access to various security restrictions and access controls to keep your business secure. MeisterTask is very easy to customize too. You can change themes and switch projects around by dragging and dropping them into different places on the page.
Pricing:
There's a free version of MeisterTask available for up to 3 projects and unlimited project members. The solution comes with customizable project boards, but limited integration and file attachment options. The premium plans start at $6.49 per month per user for more advanced project groups, automations and checklists. There's also the "Business Plan" available for $11.99 per month for activity exports, group sharing and more security controls.
Pros:
Easy and straightforward customization
Lots of automation options to streamline teams
Fantastic integrations with leading tools
Activity streams for tracking progress
Searchable task archives
Cons:
Very basic reporting features
Not many collaboration tools
10. HubSpot Project Management
Otherwise known as HubSpot Projects, the Project Management software from HubSpot is offered as part of the company's comprehensive Marketing toolkit. The solution features everything teams need to stay productive in a fast-paced business world. You can automate workflows, create to-do lists and use templates to organize your team and their tasks.
HubSpot includes easy file uploading and resource tracking solutions for marketing teams. You also have access to a huge variety of reporting tools for tracking progress. Business leaders can integrate their HubSpot ecosystem with a variety of other popular tools too, ranging from Trello and Asana, to Slack and Microsoft Teams. Because the system comes as part of the Marketing Hub from HubSpot, it also offers access to various useful tools for building landing pages, email campaigns, SEO strategies and social media campaigns.
Pricing:
Project Management tools from HubSpot are included in the full Marketing Hub suite, which provides access to a wide variety of marketing features. Pricing starts at around $45 per month for 1000 marketing contacts, live chat, forms, email, landing page design and account management. The more advanced "Professional" package costs $800 per month with more extensive automation and dynamic personalization features.
Pros:
All-in-one support for project management and marketing
Excellent list and to-do list tracking
Great integrations with existing tools
Portfolio and employee management
Excellent customer support
Cons:
Highly focused on marketing
Expensive packages for some companies
11. Kissflow Project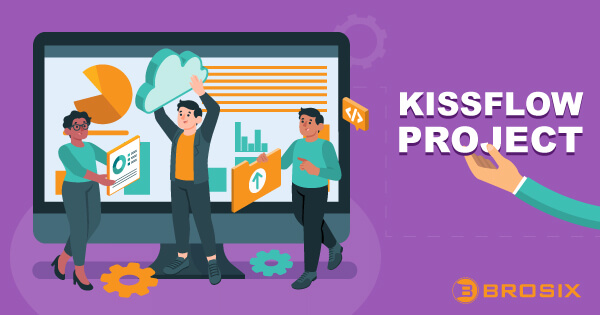 Kissflow is a collaborative project management platform, created to unify teams in the modern world of hybrid and remote work. The solution supports a range of views, including project matrixes, kanban boards and lists. You can track all of your progress in one place, by dragging and dropping tasks into different segments of the page.
Plus, Kissflow comes with some excellent reporting tools to help you monitor everything from productivity, to the time spent on specific tasks. There are custom fields and advanced filters to help users segment tasks, detailed audit logs and automated email notification options. You can also integrate Kissflow with tools like Google Workplace and Microsoft 365, to keep all of your documents and resources in one place.
Pricing:
Pricing for Kissflow starts at $15 per month for basic workflow management and a range of tracking and reporting tools. More advanced packages, like the "Corporate" plan start at $20 per user per month, for automation capabilities and integrations. There's also the option to request a quote for an Enterprise plan with customizable features.
Pros:
Extremely easy-to-use interface
Custom fields and advanced filters
Lots of view options to choose from
Simple integration with a variety of tools
Automation capabilities to streamline workflows
Cons:
12. ClickUp
Another excellent option if you're searching for the best project management tools, ClickUp is a convenient and customizable app for managing teams. Users can plan projects using a variety of views, schedule tasks with deadlines and send automated reminders to team members. There are collaborative documents built-in, so staff can work on tasks at the same time. Plus, ClickUp includes access to whiteboards, real-time chat and native time-tracking.
If you need to share information with your team members, or track their work on a specific project, you can leverage in-app video recording capabilities. ClickUp comes with tools for setting goals, managing resources and exporting files into a variety of different formats. There are tons of automations to experiment with too, and a host of security features for peace of mind.
Pricing:
Pricing for ClickUp starts with a relatively generous free plan, which includes support for unlimited team members and tasks, 100MB of storage and real-time chat. Premium plans start at $5 per user per month, with unlimited storage and resource management tools. There are also more advanced (and expensive plans available) for those who need advanced automations and security features.
Pros:
Multiple task view options on every plan
Excellent internal video recording and chat tools
Two-factor authentication and other security features
Unlimited plan members and tasks on every plan
Convenient automations and integration
Cons:
Slight learning curve for beginners
No reporting options on the free plan
13. Smartsheet
If your team prefers to collaborate on projects using spreadsheets, Smartsheet could be the perfect option to meet your needs. This simple platform comes with access to a range of tools to help you monitor the progress of your workforce, including grid, card, calendar and Gantt views. You can leverage dashboards and reports to track progress and create custom reports too.
Smartsheet works with many of the tools and apps businesses already use in the project management space, such as Dropbox, Slack and Microsoft Teams. Plus, it includes cloud-based storage, so you can keep all your documents securely in one place. There are also tons of automation options, so you can set up instant or time-based alerts and notifications to keep your teams on track.
Pricing:
There's a free plan available from Smartsheet which supports up to 2 editors, 2 sheets and a variety of dashboards and reports. The premium plans start at $9 per user per month, with access to more automations, storage options and a wider range of integrations. Enterprises can also request custom pricing for access to advanced security and admin controls.
Pros:
Easily customizable dashboards and views
Convenient integrations with leading tools
Lots of automation options on every plan
Forms with built-in conditional logic
User and group access management
Cons:
14. Celoxis
Designed for customer-facing teams, Celoxis is a web-based software solution with a host of powerful analytical capabilities, rich interactive charts and fantastic scheduling tools. This convenient and straightforward platform makes it easy for team members to keep track of to-do lists, manage tickets from customers and even log time. You can build dynamic project plans that automatically adjust to changing conditions in the real world.
Plus, you'll be able to import information from emails, reports and spreadsheets into every task you create. Celoxis includes handy color-coded indicators and tags, so you can show employees immediately which tasks they need to prioritize. What's more, the reporting features built-into the platform include real-time visibility into budget spends, profits and revenue.
Pricing:
Pricing for Celoxis is extremely straightforward, with options available for both on-premises integrations and SaaS solutions. The cloud-based software costs $25 per user per month, while on-premises software comes with custom pricing based on requests.
Pros:
Powerful interactive Gantt charts
Fantastic reporting features
Customizable widgets for individuals and groups
Dynamic and automated project plans
Convenient color-coded tags
Cons:
Basic collaboration features
Complex menu structure
15. Brosix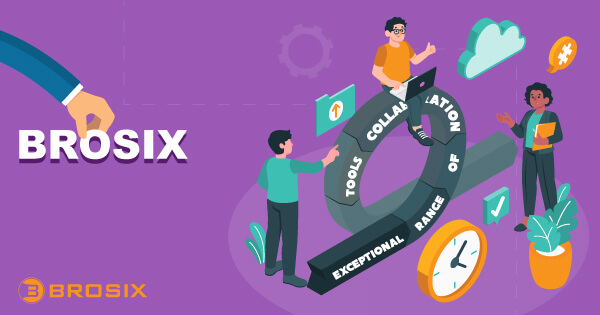 If you're looking for an all-in-one solution for communication, collaboration and project management, Brosix could be the perfect tool. The solution allows companies to build a private team network, where staff members can interact using encrypted messaging, whiteboarding, file sharing and even video conferencing capabilities.
Brosix comes with dedicated chat rooms, and broadcasting messages to keep all of your team members on the same page. Plus, there are co-browsing tools to help staff members work together, user status updates and even built-in spell-checking tools. You can set up notifications to ensure that employees stay up-to-date with emerging deadlines. What's more, Brosix comes with a phenomenal range of security features already built-in to protect your data.
Pricing:
You can try Brosix for free with a convenient trial option, or leverage the full service for up to 3 users for free, with support for up to 3 users, chat histories, chat and whiteboards. The premium plans start at $4 per user per month, with unlimited user accounts, screen sharing, chat rooms and much more. There's also a Premium version of Brosix available for $6 per user per month, with support for multiple administrators, advanced security and comprehensive chat controls.
Pros:
Exceptional range of collaboration tools
Real-time co-browsing and file sharing
Comprehensive control over employee accounts
Extensive security and encryption
Whiteboarding tools for visual collaboration
Cons:
No kanban boards or Gantt charts
Limited reporting
Choosing the Best Project Management Tool
As you can see, there are plenty of fantastic project management tools and apps available for business leaders to explore today. The right solution for you will depend on your needs and your company's workflows. Think about the challenges your team members typically face when managing and dealing with projects. Do you need a platform that will unify the distributed workers in your hybrid and remote team and help them collaborate more effectively?
Are you looking for ways to boost efficiency with automation capabilities, and powerful workflows? What kind of reporting and monitoring tools do you need to track team success? If you're not sure which of the solutions above are best for you, consider trying a free demo. Most project management tools offer a free trial, so you can experiment with the features and determine which solutions are most suited to your business.
You can even try a free trial of the Brosix platform now, and explore all of the premium features without paying anything.
Project Management Tool FAQs
Still have questions about project management?
Here are some quick answers to common queries:
What are project management techniques?
While project management tools are software solutions designed to help you master and manage your projects, project management techniques are the methods you use to align your team. For instance, you might use Kanban boards to help visualize your to-do list for your employees, or use calendar-based timeline views to draw attention to priority tasks.
The best project management techniques help to ensure your team members can achieve their goals and reach your business targets as quickly and efficiently as possible.
What are the five project management techniques?
While techniques for project management are constantly evolving, there are some strategies which remain relatively popular today. Some of the most common project management techniques include:
Waterfall: The waterfall project management technique breaks software development processes down into 6 phases. You'll start by gathering requirements, before analyzing the project, designing the solution, creating code, testing the system and approving the workflow.
Critical path: In the critical path method, the team identifies the most important tasks they need to complete and focuses on those projects before anything else.
Agile project management: The agile project management process involves iterating on a project and sharing each version with a customer rapidly, to receive feedback before the next stage. This allows for swift innovation and optimization.
Scrum project management: Scrum project management is a subset of agile project management which involves breaking teams down into "scrum groups" to work on specific aspects of the project.
Get things done: The GTD method focuses on using time management matrixes and other tools to prioritize employee work efficiently.
What kind of tools are used in project management?
There are plenty of tools out there that can assist companies in project management, from charts and diagrams, to reports and documents. All of these crucial elements can help to deliver context and guidance to team members during projects. Common tools include:
Gantt charts: Gantt charts allow employees to see all of the components of a project at a glance in a visual, time-line based board.
Work breakdown structure: This tool visualizes the scope of the project by breaking each stage down into smaller components.
Mind maps: Mind maps help businesses to brainstorm project ideas and tasks effectively. They can be created using digital whiteboards.
Network diagram: Network diagrams visualize all of the tasks, responsibilities and workflows of a project.
Calendars: Calendars help to track and manage the project schedule and keep staff members working according to a specific deadline.