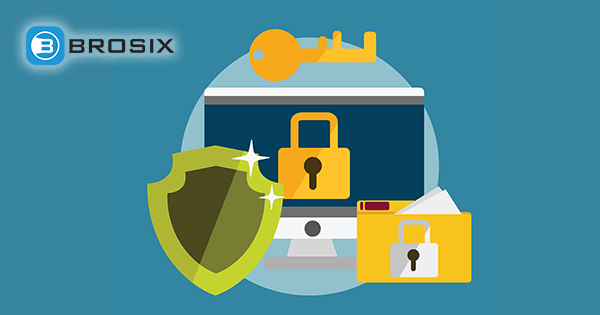 How to Keep Company Data Confidential
November 30, 2017 Instant Messaging



Do you have a system in place for keeping company data confidential? Is this something you have overlooked in the past? Are you hoping to make changes for the better in the immediate future?

In an overall sense, you may not see any reason to put too much time and effort into this. You've avoided trouble in the past, and you would like to think that this will remain the same in the future.

However, here's something you need to remember: trouble is lurking around every corner.

p>In today's day and age, hackers are willing to do whatever it takes to get what they want. For example, Uber recently paid $100,00 in ransom after 57 million accounts were hacked.

If it can happen to a company like Uber, it can happen to yours. Fortunately, there are steps you can take to keep company data confidential.
Be Careful How You Communicate
One of the biggest mistakes you can make is overlooking the importance of safety and security when communicating with coworkers, clients, and prospects (among others).
For example, not all instant messaging applications are as secure as they should be. As a result, every time you send or receive a message or file, you're putting your company at risk.
This is why Brosix – a company that devotes itself to security – has become so popular among companies of all sizes (in every industry imaginable).
Here's what we have to say about security:
"Brosix was built on the premise that instant messaging communication should be 100 percent safe and secure. This has lead to a product that provides the best of the best in regards to data security, allowing customers to communicate in a secure environment."
If you can't communicate in a secure environment there's a problem. You should never feel this way.
How Are You Storing Your Data?
Hackers know all the tricks, making it possible for them to access your network as to steal confidential information.
This is why you should have a clear idea of how you're storing your data, both online and off.
In 2017 alone, many of the world's top brands have been a victim of a data breach. This doesn't even take into account the many smaller (and less known) companies that have found themselves in the same position.
Tip: don't focus all your time and energy on how you're storing data online. You need to have a system for safely storing information offline, as well.
Final Thoughts
Unfortunately, it's more difficult today than ever before to keep company data confidential. There are people out there who will do whatever it takes to gain access to your information, all with the idea of using it to their advantage.
On the plus side, there are steps you can take to avoid trouble. An example of this is using a secure instant messenger to communicate and to send and receive files.
If you have any concerns about data confidentiality, there is no time to waste. You need to review your current plan, make changes for the better, and keep a close eye on everything in the future.
What are your thoughts on the best way to keep company data confidential? Do you have a strategy in place that has worked for you in the past? Will you be making any changes in the future? Share your company's approach in the comment section below.