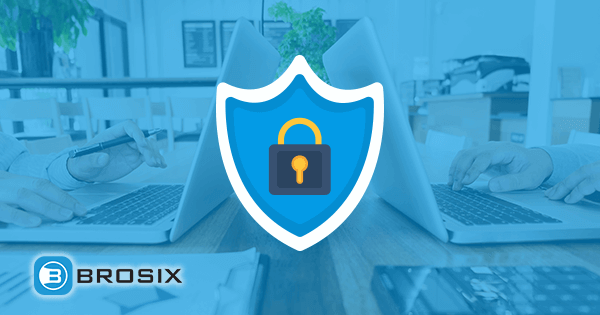 Keep Team Communication Safe with a Private IM Network
December 4, 2017 Instant Messaging



Are you concerned about safety and security every time you communicate with someone at your place of employment? Do you have reason to believe that you could be doing something that puts your information at risk? Are you hoping to change all of this for the better in the near future?

In today's day and age, it's more important than ever to keep team communication safe. If you neglect to do so, you may soon find that an outsider has accessed your internal data – and that's not a situation you ever want to face.

A data breach is every bit as bad as it sounds. For instance, the Equifax data breach has been in the news for several months now. The Federal Trade Commission has even commented on this, noting the following:
"Here are the facts, according to Equifax. The breach lasted from mid-May through July. The hackers accessed people's names, Social Security numbers, birth dates, addresses and, in some instances, driver's license numbers. They also stole credit card numbers for about 209,000 people and dispute documents with personal identifying information for about 182,000 people. And they grabbed personal information of people in the UK and Canada too."
Although your company may not be as big as Equifax – in regards to how much data you store – this goes a long way in showing that something bad could happen if the wrong person gets their hands on your data.
With all this in mind, it's more important than ever to keep team communication safe. One of the top ways of doing so is with a private IM network.
Here are some of the many things to consider when selecting an enterprise instant messenger for internal communication:
Website SSL Encryption
This is a must in today's day and age. Brosix, for example, strongly believes in this security measure. Here's what we have to say about SSL encryption on our website:
"Brosix strongly believes in securing all of its webpages with 128-bit encryption using Secure Sockets Layer (SSL). This is an internet standard for securing sensitive data communication."
You never want to use an IM unless this security measure is in place.
Option to Build a Private Network
The problem with some instant messaging applications is that anyone can join the network. This means your team could be communicating with outsiders, some of which may not have the best intentions.
You must be able to build a private IM network. With this, you have full control over who is part of the network and who is on the outside looking in.
Data Compression and Encryption
Another area in which Brosix excels, data compression and encryption is an absolute must. Here's how we describe this:
"All Brosix communication channels are compressed and encrypted using AES 256-bit. This ensures that encrypted content can only be interpreted by an authorized user."
It's easy to believe that data compression and encryption is unnecessary, but don't underestimate the power of hackers in today's day and age. You need this added level of protection.
So, there you have it. These are the types of things to look for when choosing a business instant messenger. With this, you know that you can always use a private IM network to keep team communication safe.