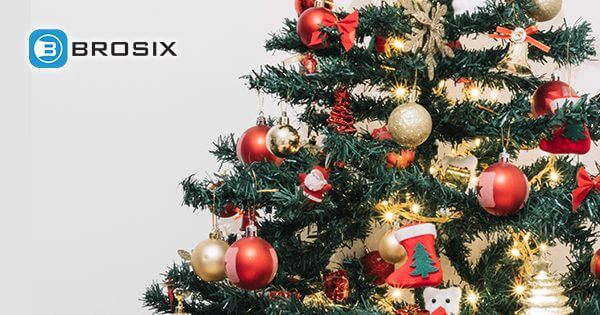 Office Holiday Decorations: Do They Boost Productivity?
With the holiday season in full swing, people from one side of the world to the next are looking forward to spending time with friends and family, exchanging gifts, and getting in touch with the spirit of the season.
While there is nothing wrong with this, here's something to keep in mind: as your team turns their attention to the holidays, they may not get as much work done as you would like.
It's only natural to have some slow down at the end of the year, however, you want to protect against a complete collapse in regards to productivity.
This leads to a very important question: can office holiday decorations boost productivity?
On one side of things, you have people who feel that this is a big mistake. They want to keep holiday decorations out of the office, as they feel that these could become a distraction to workers.
Conversely, there are others who understand that this is not exactly the case. They've come to realize that the use of holiday decorations can actually boost productivity. What do you think of that?
Here's How it Works
Although every company and workforce is unique, you shouldn't shoot down the idea of using holiday decorations to boost productivity. At the very least, you should give this a try the next chance you get.
If you have questions about how this works, you aren't alone. This is even more so the case if you have never experimented with this in the past.
Here are three ways office holiday decorations can boost productivity, thus putting your company in better position to finish the year strong and hit the ground running after the calendar turns:
A Better Mood
Let's face it: there is nothing worse than an employee who is always in a bad mood. If this is a problem that plagues your entire team, you'll find that productivity is suffering – and that is exactly what you are trying to avoid.
Holiday decorations, however, have a way of bringing joy to your team. With this in mind, they're more likely to perform up to your standards.
Employees who are always in a bad mood are employees who don't have what it takes to meet your requirements in regards to productivity and efficiency.
The use of holiday decorations may be all you need in order to turn those frowns upside down!
Prove that You Care
If you don't decorate the office during the holidays, if you prohibit your team from doing this as well, it goes without saying that you will come across as being a holiday Scrooge. Is that the reputation you want?
There are many ways to show your team how much you care about them, with the holiday season putting you in perfect position to do so.
Not only should you decorate your office, but ask others to jump in and help. You could even give your team some time off to get in on the fun.
Give Them Something to Look Forward to
It can be a challenge to stay motivated when you don't have anything to look forward to. This is even more so the case at the end of the year, especially if your employees look back at the past 12 months and realize that they didn't accomplish their goals.
Fortunately, through the use of decorations and the right holiday spirit, you can give your entire team something to look forward to. You can show them that there is nothing wrong with looking forward to everything the holiday season will bring them, both in their personal and professional lives.
What Do You Think?
There are many ways to boost productivity at your place of employment. For example, an enterprise instant messenger makes it easier for members of your team to communicate with one another.
During the holiday season, you have a special opportunity to take a step in the right direction.
Don't let anyone tell you that office holiday decorations will kill productivity. Once you give this a try, you may come to find that this actually helps your team work in a more productive manner.
What are your personal thoughts on office holiday decorations? Is this something that boosts productivity at your company? Share your personal approach to decorating in the comment section below.