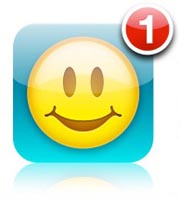 Brosix for iPhone Version 1.6
Mobile Enterprise Instant Messaging for iPhone with Push Notifications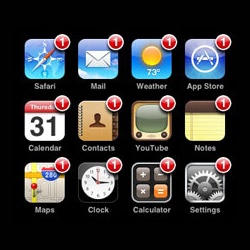 Brosix is pleased to announce that the latest version of the Brosix for iPhone app,
version 1.6 has now been released
This version includes Push notifications, something that is quite useful for the popular instant messaging application.
Push notifications are a technique used by apps to alert iPhone, iPad and iPod touch owners to content updates, messages, and other events within an app that users may want to be aware of, even though they aren't using the app at that time (working at the background). These notifications vary by app and the user also has the ability to turn them off in the Settings area of their iPhone.
This latest version of Brosix for iPhone can run on iOS 4.0 and above on iPhone, iPad, and iPod Touch.
Future Plans for Mobile Version Development
Brosix developers have already started working on the next release. Plans include:
• Sending geo-location information,
• Sending pictures,
• Fitting the bigger screen of iPhone 5 and
• To call contacts via the phone directly from brosix app contact list using your cell phone plan minutes.
Stay connected with us to learn about new updates and versions to our instant messaging software.
The Brosix Team