Brosix for iOS version 3.0
Brosix Instant Messenger for iOS version 3.0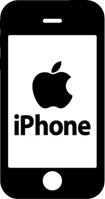 The latest version 3.0 of Brosix for iOS is available now. The following new features are included in the update:
Geo-location – All users on their mobile messaging Brosix apps will be able to exchange geographical positions between each other.
Multiple languages – The latest version of Brosix for iPhone supports 5 of the most common languages among Brosix users including English, Spanish, Portuguese, Russian and Bulgarian.
Brosix Instant Messenger's main priority is to better the service so that it meets the demands of its ever-growing client base. Our Personal and Enterprise users can now send pictures from the mobile application.
Check out this cool YouTube video review of Brosix for iPhone.
Get Brosix for iOS from the AppStore