Secure Communication for Remote Workers
February 19, 2018 Remote Work


Overview
In the ever-changing modern workplace, remote work is on the rise, and forecasted to further grow with time. From 2012 to 2016, the number of American employees working remotely rose from 39% to 43%, meaning fewer face-to-face interactions and more virtual communication through email, instant messaging and conference calls. The worker driven demand for remote work has also increased in recent years alongside a better understanding of the benefits that a flexible work approach can bring to businesses when used in the correct way.
Apart from fully remote employees, there is also an increasing amount of part-time remote workers and work-related travel, leading to employees embracing a mix of remote and in person interactions. This mixed approach can lead to a number of benefits, including reduced overhead and increased employee engagement. According to a recent Gallup poll on the American workforce, employees who spend 60 percent to 80 percent of their time offsite reported being the most engaged of all employees, including those who do no remote work.
Concurrent to this rise in remote employees, concerns over cybersecurity in the workplace continue to grow. This presents a challenge to businesses looking to take advantage of the numerous benefits of working with remote employees. Addressing this challenge is therefore of the utmost concern to businesses with remote workers.
The Issue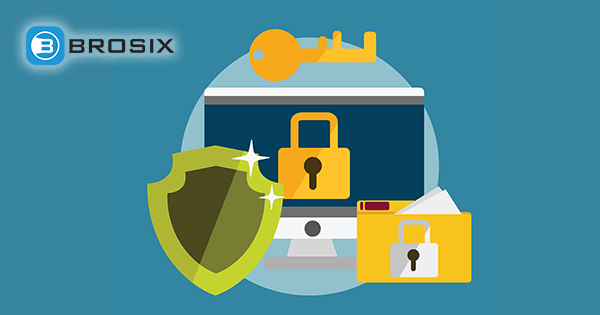 While the benefits of remote work are increasingly understood, this approach also comes with potential risks, the most pressing of which is cybersecurity. Cybersecurity threats continue to grow, highlighted by a seemingly never-ending list of news stories around data breaches, hacking and ransomware, to name a few. Creating a comprehensive cybersecurity strategy is a challenge for any business, especially those with a flexible work policy that allows employees to connect from different locations.
With an increasingly dispersed workforce and ever increasing cybersecurity risks, businesses are rightfully concerned with the security of remote workers' communication. Security measures that work well in a single physical environment, such as an in office intranet and direct observation of employees' work, are not feasible when dealing with remote workers. Another approach is necessary, one that offers a high level of security to workers' communication regardless of where they find themselves in the world.
The need for a flexible private network that both ensures security and privacy in team communication, and is easily accessible regardless of location, is higher than ever. The question then arises, how can businesses ensure a flexible work environment which encourages collaboration while not sacrificing security?
The Solution
Working remotely does not necessarily mean increasing the risk to cybersecurity. There are several ways to approach the issue, but some are more desirable than others, for example Instant Messaging (IM) programs that provide secure private networks for businesses. Private IM networks accessible to employees regardless of their location are one of the best solutions for providing secure communication to remote workers.
To take one example of an industry leading secure IM program, Brosix Instant Messenger provides businesses with the highest level of security for remote workers, meeting the most stringent corporate security requirements. Apart from security, Brosix also provides a full range of collaboration features, so that team members will better be able to work in their teams regardless of their location, addressing another frequently cited concern regarding remote workers.
Brosix specializes in providing businesses with secure internal IM networks hosted on Brosix's servers. Clients are able to fully administer their networks, giving them a large degree of adaptability through adding and removing users, controlling which features users can access, and setting specific contact lists and groupings of users. All of this allows for increased productivity among whigh-securityhe main selling point in terms of remote workers is the high security level that Brosix provides its customers.
Through a series of industry-leading security measures, Brosix provides a package of secure communication channels to its users. Encryption lies at the core of Brosix's security systems, with all data transferred on Brosix networks fully encrypted 'end to end,' meaning that data handled by Brosix passes through a tunnel server with encryption from the sender and decryption upon receipt. Brosix uses the AES 256-bits algorithm for data encryption, including all messaging, on its networks. File transfers on Brosix are peer to peer as well. All of this means that data is not stored on Brosix servers, removing the threat of data breaches.
Since remote workers are able to log on to a Brosix network from any internet connection, they can guarantee secure communication wherever they may be in the world. This security guarantees that remote workers' communication will always be secure, removing one of the leading cybersecurity concerns for companies. Providing remote workers with encrypted messaging helps to solve the ever pressing issue of balancing the desire for a more flexible work environment with a comprehensive cybersecurity approach. This flexibility gives Brosix customers an advantage over the completion.
Conclusion
Secure business communication is increasingly important in the modern workplace. Potential threats to businesses in the form of data leaks and different forms of malware demands a well thought approach to cybersecurity. These risks only intensify in businesses with remote employees, as the number of networks used by employees increases, and the ability for direct oversight decreases.
Brosix offers a comprehensive security package focusing on encrypted messaging, peer to peer file sharing and no data storage on its servers. What sets Brosix apart from other IM programs though is that none of this security comes at the cost of functionality. Brosix's numerous collaboration features will help ensure that a business's remote workers are not only communicating securely, but also collaborating efficiently.