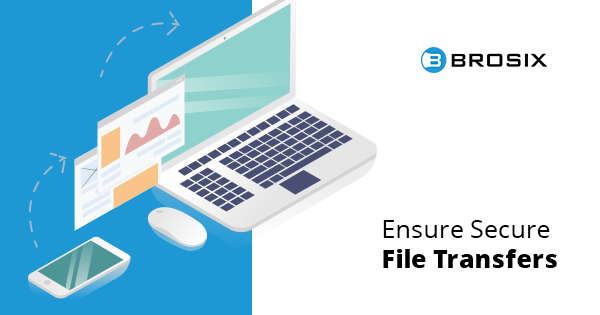 How to Ensure Your File Transfers Remain Secure
We transmit loads of data. In fact, business today is increasingly data-driven. And in order for your organization to succeed, it isn't just necessary to securely send, receive, and access massive amounts of data, it's crucial. But the more you transmit, the greater the likelihood of a harmful and costly breach.
So what do you do? As the old adage goes, the best offense is a good defense. Though in many ways, the right communication solution can help. Read on to find out how you can better ensure your file transfers remain secure.
Educate Your Team about the Risks Involved
Knowledge is key. With the boom in private chat app usage, sharing data at the tap of a finger has become second nature. We quickly share gifs, pictures, music, videos, documents, and sometimes sensitive data; often without verifying the content or intended recipient, or worse, considering the consequences of sending the wrong content to the wrong individual.
First and foremost, your team needs to be educated on the risks of transferring data. All of your employees play an integral part when it comes to your organization's security. Thus each employee must know why it's vital for each and every document to remain in the right hands. You could be using the most advanced systems with impenetrable security, but if you don't educate your employees on why that's necessary – it's all for naught.
Transfer Your Files Instead of Sharing Them
For enhanced security, you should transfer your files when possible. File sharing generally involves uploading a file via a cloud-based system where multiple users then have access to it. Think Google Drive, Dropbox, and ShareFile, to name a few. While it does offer convenience – files can be uploaded and accessed from anywhere, the cloud can act as a secondary storage option, and you may avoid the need for additional and costly hardware – there are some legit drawbacks. Once your data is in the cloud, you've essentially surrendered control over it. It could be mishandled by the cloud provider or by one of the many people who have cloud access. And then there are the bandwidth allowances which, if you share large amounts of data, could cost you significantly.
Transferring your data on a private peer to peer network is a much more secure option. Sending and receiving files peer to peer keeps sensitive data on your network. By averting the middle man, you avert potential mishandling and malicious outside threats. Plus, it's quicker than cloud sharing. Simply drag and drop the file into the chat window and, provided you've got a stable internet connection, voila. No extra login. No uploading and retrieving. No added bandwidth needed.
Utilize Your Admin Controls
To ensure the safety and security of your data you need more than just the right knowledge and a convenient solution. You need authority.
If security's a concern – and it ought to be – then shouldn't your file transfer solution at least provide you the authority to customize the platform in a way which reflects your priorities.
That means the ability to enable and disable features – including file transfer – for individuals, groups of users, or all users. Importantly, it also means utilizing these features. In that way you can rest assured that your employees are using the platform productively, but also appropriately.
Choose an All-In-One Solution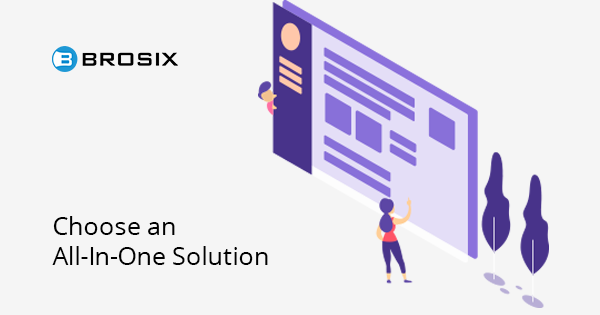 You may think that a separate file transfer solution offers you better security. But it's still limited to one function. And the truth is your file transfers aren't the only aspect of your internal communication that need safeguarding. Your text and group chats, voice, and video calls also need protection. And if they're occurring across different platforms, the likelihood of carelessness, mistakes, and impropriety only increases. Streamlining all of your communications on one platform is a better way to ensure that your data remains in good hands, no matter how it's transmitted.
Brosix Instant Messenger is one such all-in-one platform. As an integrated enterprise communication solution, you get not only secure file transfers, but text and group chat, voice and video calls, a host of collaboration tools, and comprehensive administrative controls. And since 2006, Brosix has been an industry leader in providing secure internal team communication.
For starters, Brosix's network is completely private – ensuring that only those to whom you authorize access have the power to transfer data. From there, your file transfers – in addition to your text and group chats, voice, and video calls – are encrypted using the AES 256-bit encryption algorithm and transmitted peer to peer. No middle man. Files undergo compression and, by integrating your anti-virus software into the platform, are double checked for any outside threats. And aside from the administrative controls, a comprehensive chat history archive allows you to monitor each communication that transpires on the platform.
The best part – after the peace of mind, of course – you'll never face transfer limitations with Brosix. All file transfers are unlimited – in size, number of files, and total transfers.
To Sum Up
Protecting your data in today's hyperconnected world is no easy task. While you can't let your guard down for a second, your team must also be aware and on guard at all times. But by heeding these tips, you can better secure your file transfers and, at the same time, safeguard your team communication all around.