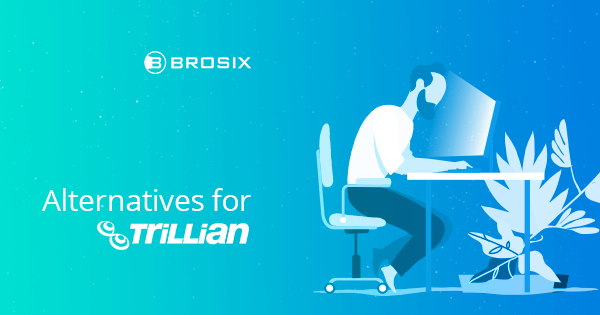 These Trillian Alternatives Can Up Your Individual and Team Chats
While communication providers come and go, Trillian has been a mainstay for twenty years now. Released in 2000, Trillian offers individuals and businesses a real-time communication solution.
Trillian features individual and team chat solutions, connects to multiple email and social media clients, provides gamers an in-game chat overlay, and offers businesses the option to self-host.
Despite all of that, there are some major drawbacks. If you're a Trillian user or you're thinking of employing Trillian as your real-time communication solution, consider for instance that
Trillian doesn't offer real-time voice or video capabilities;
There are no collaboration tools;
Trillian isn't all that affordable – $3.99 per user/month for Business and $7.99 for enterprise is a steep price tag for no voice, video, or tools to enhance teamwork.
Fortunately, there's never been a better time to chat. Today's instant messaging not only keeps us connected in our personal lives, but also ensures communication and teamwork in the office.
These Trillian Alternatives Can Up Your Individual and Team Chats
Click To Tweet
That means there's no shortage of Trillian alternatives. Below we'll explore the best options, each capable of boosting your real-time individual and team communication needs.
Let's get to it!
The Best Trillian Alternatives to Boost Your Personal Communication
Power up your personal communication with these free alternatives to Trillian!
Chatox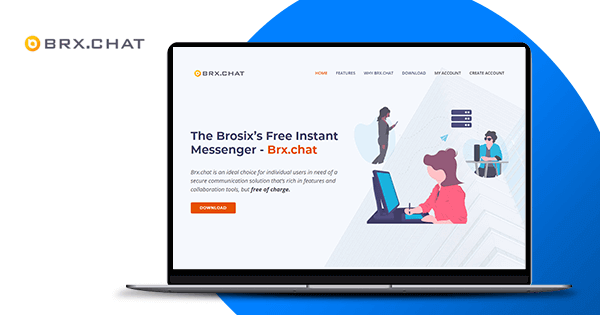 A feature-rich stack of communication and collaboration tools makes Brx.chat one of the best free Trillian alternatives.
Are we biased? Of course! Chatox is powered by Brosix, after all. But how many free, personal instant messengers afford you unlimited size file transfers, a native whiteboard solution, co-browsing capabilities, and screen-sharing? Go ahead, we'll wait.
That's all in addition to the features you'd expect of an instant messenger – real-time text chat, group chat rooms, and crystal clear voice and video. It's all fully encrypted. And it's all free.
Give Chatox a try today!
Top Chatox features:
Unlimited size file transfers
A fully synched chat history
Virtual whiteboard
Co-browsing capabilities
End-to-end encrypted, peer-to-peer chats
Telegram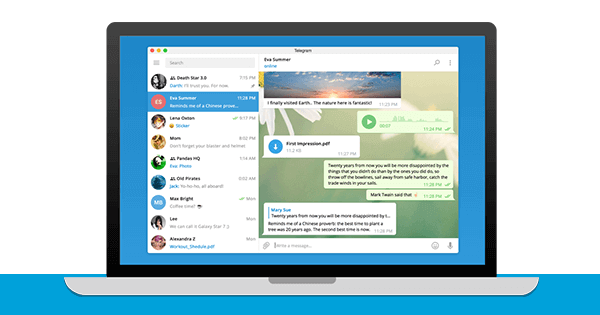 Telegram is a quasi open-source Trillian alternative. Debuting in 2013, Telegram's client-side code is free and open but backend infrastructure like the server-side code remains proprietary.
With Telegram, you get messaging one-on-one and in groups, as well as the ability to share unlimited photos, videos, and files. It's available for both desktop and mobile operating systems. Its cloud-based infrastructure lets you sync messages between multiple devices.
Telegram proclaims a new era of messaging. But keep in mind that Telegram doesn't encrypt chats by default. Secret chats and voice calls are encrypted end-to-end, but the former have to be manually turned on. That could lead users to a false sense of security.
Top Telegram features:
Supergroups for up to 200,000 users
No limits on file size or chats
Secret chats that prevent users from taking screenshots
Self-destructing messages with a timer
Signal
Signal is another free Trillian alternative with security at heart.
As big tech companies make fortunes mining our data, Signal not only encrypt chats end-to-end by default, but also hides virtually all metadata including the message sender. That means neither Signal nor anyone who intercepts the message in transit can tell who's sending you Signal messages.
There are some criticisms, though. Signal uses real phone numbers to match contacts. What's more, Signal is funded generously by the U.S. government.
Despite that, Signal is completely open-source, peer-reviewed, non-profit, and even boasts Edward Snowden as a user.
Top Signal features:
One-on-one and group chat
Voice and video capabilities
Document and file sharing
Disappearing messages and different customization intervals for each conversation
WhatsApp
With more than 1.5 billion users, WhatsApp is the most popular instant messaging app and Trillian alternative on the planet.
WhatsApp offers encrypted texting, group chats, and free voice and video calls. You can also send photos and files and leave short voice and video messages. Recent updates include a group chat feature allowing only admins to send messages. In 2020, WhatsApp plans to roll out dark mode, self-destructing messages, and more.
That said, WhatsApp messages backed up on Google Drive aren't encrypted. The platform has become a vehicle for the spread of fake news in India. And as recently as 2019, the WhatsApp exhibited serious vulnerabilities to malicious spyware.
Top WhatsApp features:
Custom group invitation system
Play consecutive voice messages
Fingerprint authentication on Android
Group-calling for up to four participants on Android
Viber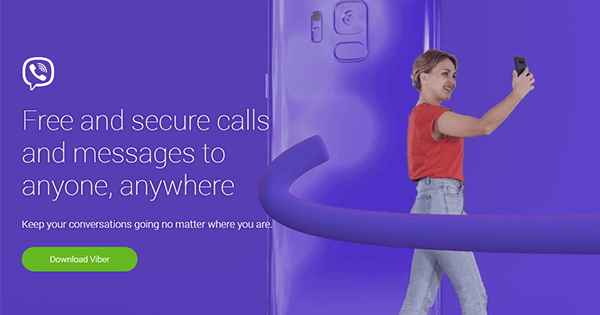 Developed by a former Israeli intelligence officer, Viber is another widely used free Trillian alternative. The instant messenger and voice over internet protocol application recently joined the one billion user club, of whom 260 million are active monthly.
With Viber you can send text, voice and video messages, stickers, emojis, photos, files, and also make voice and video calls. It's all encrypted by default.
For a fee, Viber Out lets you call non-Viber users. Recent versions support group chats for up to 250 users, as well as group video calls for up to five participants.
Top Viber features:
Search and share media from sites like YouTube and Booking without leaving the chat
Identity verification with secret keys
The ability to delete seen messages
Dark mode
Skype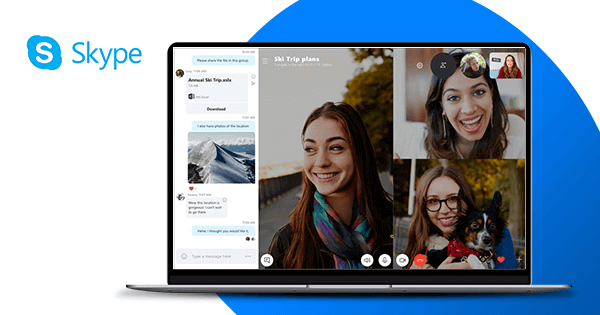 Skype is a household name in the field of instant messaging. The free Trillian alternative began life in 2003 as a no-cost, peer-to-peer instant messaging option for consumers.
Skype offers individuals free instant messaging, voice and video calling, screen-sharing support, file sharing, and the ability to call landlines at reduced rates.
Rather than registering you via your mobile number, Skype connects you through a user name and email with password protection.
Like Trillian, Skype offers a team chat solution – Skype for Business – on a separate network. But Skype for Business will reach its end of life in 2021, so you'd better look elsewhere.
Top Skype features:
Group voice and video calling for up to 25 people
High-quality outbound calls and SMS text messaging
Chat history
The ability to edit sent messages
Trillian Alternatives to Enhance Team Communication and Collaboration
From stronger security protocols to enhanced control, there are many benefits of instant messaging in the workplace. Take your team communication and collaboration to the next level with these Trillian alternatives for business.
Brosix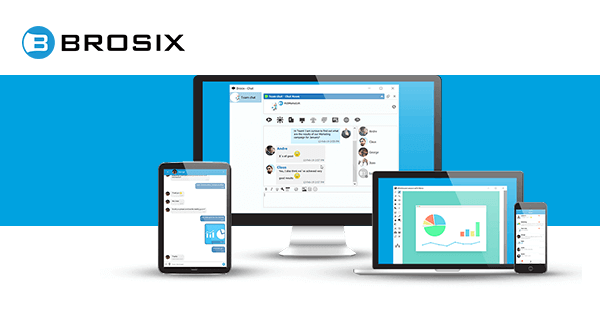 Trillian isn't the only instant messenger with a long history in the game. Since 2006, Brosix has afforded teams an exclusive workspace for communication and collaboration.
It's a highly capable, secure and customizable Trillian alternative. Give Brosix a try today!
Brosix's rich messaging and collaboration features provide everything teams need for effective communication and teamwork. Texting, group chat rooms, and full voice and video capabilities ensure instantaneous communication. Screen-sharing and remote desktop control, instant screenshot, unlimited size file transfers, and a virtual whiteboard facilitate dynamic teamwork.
Robust administrative control allows you to tailor the network to suit your business, while also ensuring communication and collaboration remain on track and on-premises.
To safeguard the network, Brosix provides a self-hosted, private team network and reinforces it with fully encrypted, peer-to-peer channels and anti-virus and malware integration.
The multi-layer approach to security makes Brosix not only one of the most secure Trillian alternatives, but rather one of the most secure instant messengers period.
Top Brosix features:
Guaranteed user authorization through a Brosix private team network
Contact management, features and chat room control, and the ability to set multiple administrators and specific data security levels
Easily retrievable chat history archives
Broadcast messages to better target audiences
Whiteboard conferences
Pricing: $4 per user/month for Business; $6 per user/month Premium. Startup lets you access communication and modest enterprise control for free.
Hangouts Chat
Hangouts Chat is Google's alternative to Trillian. If only it were that straightforward.
In Hangouts Chat you communicate via direct messages, in groups, or in a room. Rooms are thread-based, can be started any time you have an idea and can accommodate up to 8,000 people.
Hangouts Chat doesn't offer voice capabilities. For that, you'll need a separate app – Hangouts Meet. Meet supports calls of up to thirty people and participants can join from their desktop or mobile. But that means text and voice communication on Google still isn't unified.
Meanwhile, Google Hangouts Classic is still chugging along (albeit without updates) while Google figures out how to shift users to Hangouts Chat and Meet.
While anyone with a Gmail account can use Meet, Hangouts Chat is reserved strictly for Google's enterprise users. Google Hangouts Classic, on the other hand, had been integrated with Gmail and available to anyone with an account.
Confused yet? Consider Brosix, instead. With Brosix you get unified text, voice, and collaboration on one easy-to-use platform. Try it today!
Top Hangouts features:
Screen-sharing
The ability to create your own bots, like the Hangouts Chatbot
Broadcast video calls on YouTube via Google Hangouts on Air
Pricing: $5 per user/month for Basic; $10 per user/month for Business; $25 per user/month for Enterprise; Free trial for 14 days.
Mattermost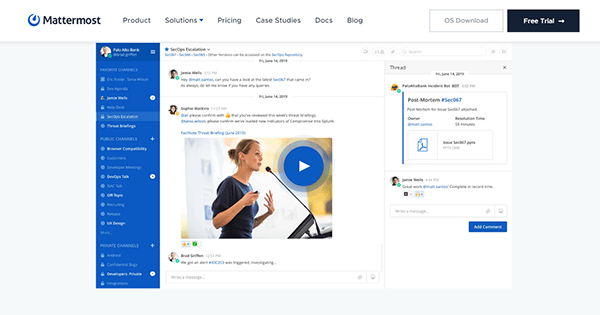 Another self-hosted alternative to Trillian, Mattermost is also open source. That means you can fumble around with the source code, tailoring it to suit your organization's needs.
Communication on Mattermost happens via direct, one-on-one messages, or in groups through public and private channels. You also get voice, video, and screen-sharing.
A host of open-source integrations are available, as well as connections with third-party apps like Jira, for example.
With Mattermost you get a host of customization options at your fingertips like the ability to customize languages in the UI and the ability to add encryption on both communication and server level.
Top Mattermost features:
The ability to custom-build the mobile app
Custom emojis
Bespoke branding and login page design
Unlimited search history
Pricing: $3.25 per user/month for small teams and startups; $8.50 per user/month for a scalable option geared toward large organizations.
Discord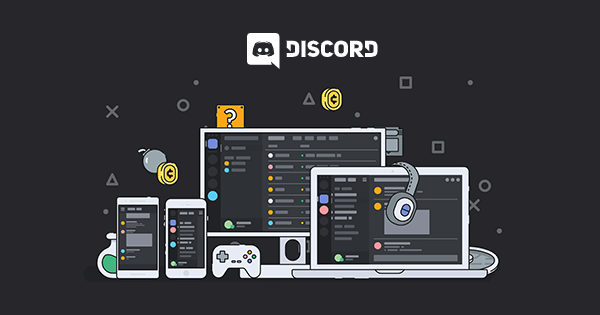 Users of Trillian's Game Chat will appreciate Discord. The voice-based Trillian alternative was conceived to bring gamers a more interactive experience.
Like a walkie talkie, Discord delivers real-time push-to-talk voice capabilities. This, coupled with chat features and screen-sharing, has gained Discord traction in the business community.
There are some differences, though. Discord's voice option is fully separate from text-based communication. By clicking a voice channel, you immediately start communication with users. Voice chat continues in the background, but you can mute it through the push-to-talk feature.
For an in-depth look at Discord, check out our review!
Top Discord features:
Real-time, push-to-talk communication
Access to all workspaces on one interface
Integrations with YouTube, Twitter, Reddit, and other gaming-focused communities
Discord Pricing: Discord's freemium version offers core functionality; Nitro Plans from $9.99/month.
Which Trillian Alternative Is Right for You?
When it comes to Trillian alternatives, you're spoiled for choice. But that's a good thing. The competition is making the tech more affordable. It's also making the platforms richer in features and tools to drive communication, collaboration, and your business.
These Trillian Alternatives Can Up Your Individual and Team Chats
Click To Tweet
Just keep in mind what exactly you're looking for as you search for a suitable alternative.
Are you in need of an individual or team communication solution?
How much are you willing to pay? Could a free solution suit you?
What features and tools do you need at your disposal?
Can't make up your mind? Try Brx.chat for your individual needs and Brosix for your team communication!