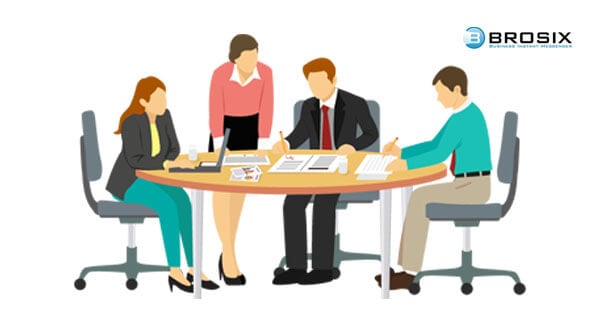 12 Cost-Cutting Strategies to Reign in Your Business Expenses
In business, profitability matters above all. In a turbulent economy where the slightest fluctuations in revenue combined with inefficient spending and processes can impact the viability of your business, effective cost-cutting strategies are vital.
Fortunately, you don't need to develop an entirely new business plan. Saving money is often down to making smarter choices, finding reductions, and implementing ways to operate more sustainably.
The Basics of Lowering Business Costs
COVID-19 has altered nearly every aspect of the business landscape. The pandemic has fractured supply chains and shuttered entire sections of the economy, forcing companies to examine their profit margins to not only operate more efficiently, but survive going forward.
Naturally, consumers tighten their own budgets in a crisis. But unfortunately, you can't control how much your customers spend, let alone force them to buy. So it's up to business owners to cut costs and reduce risk.
While no two businesses are the same, profitability can be controlled with some universally applicable methods. Implementing basic cost control measures while enhancing spending management can help you decrease waste and optimize inefficient processes.
Importantly, cutting costs doesn't mean slashing spending across the board. Rather, it requires a strategic, targeted approach so you can know where to shed wasteful spending and how much to cut.
Cost-Saving Tips to Reduce Expenses Sustainably
From cutting out unused supplies and software to enforcing a broader remote working strategy, here are twelve cost-effective solutions to help you start reducing business expenses today.
Scrap Your Landline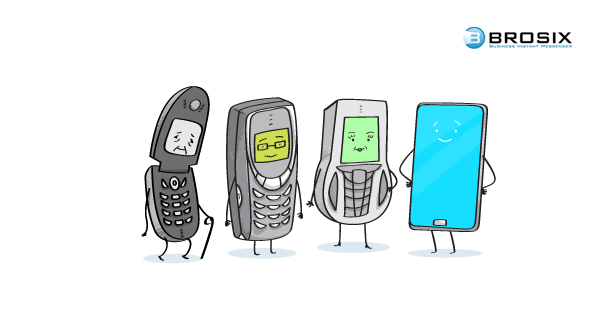 An effective phone system is essential for businesses. But traditional landlines are a costly expense, and an unnecessary one thanks to VoIP technology. Many internet calling apps offer a quick and easy way to cut costs. Often, you get the same features as landline service, such as multiple lines, voicemail, and call screening, but at highly reduced rates or even for free.
Have a look at your mobile plan, as well. If more than a year has passed since you signed up, chances are it's no longer the best plan on the market. Depending on the size or nature of your company, a mobile phone could even serve as your business line.
Reduce Your Reliance on Paper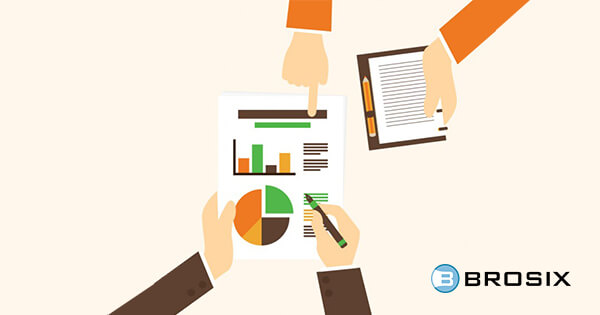 Go paperless. At the very least, consider curtailing the amount you print. Enterprise-grade printers, not to mention their operating costs, aren't cheap. Paper, ink, postage, and maintenance add up. Digitalizing invoices, bills, and payments not only helps you dissect and minimize often-overlooked expenses, but also reduces your environmental footprint. It's a no-brainer.
Trim Credit Card Debt
A credit card is fundamental for any business owner. But high interest, processing fees, and annual charges make them an ineffective way to reduce business costs long-term. To minimize the impact on your bottom line, always pay your balance in full when you can, make your payments on time, and shop around for the best credit cards based on your needs. You may not be able to pay off credit card debt overnight, but reducing it now makes your business more financially viable in the long-run.
Cut Out the Commute
The costs involved with maintaining a physical place of business are enormous. Telecommuting, however, can facilitate a huge reduction in company overhead.
2020 and 2021 have seen a huge increase in the number of individuals working from home due to the coronavirus pandemic. While there are many challenges associated with telecommuting, and the number of remote workers may decrease once the pandemic is over, studies show that many employees would prefer to keep working from home.
Remote work is highly beneficial for employees. By eliminating the commute, people can structure the day how they want. Giving employees this valuable time back reduces stress on the mind and body while increasing productivity and morale.
If going fully remote isn't possible, consider whether certain team members can fulfill their duties via telecommuting. Flexible working arrangements benefit employers in a host of ways:
Companies can downsize their need for physical office space, lowering rent and utility costs
Less company time and money is lost to commutes and travel expenses
Businesses can cut spending on furniture and equipment and allocate these costs to employee wellness initiatives
If you're unsure of the toll that teleworking could take on your internal communication and collaboration, consider using a team communication tool, such as Brosix. An all-in-one instant messenger for business, Brosix ensures productive remote team communication through rich messaging features, a suite of collaboration tools, and robust administrative control options.
Join Forces with Other Small Businesses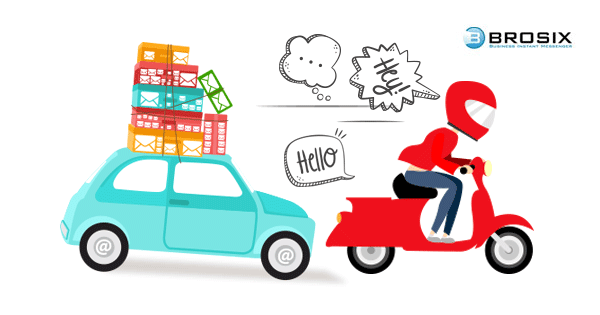 Little by little, operating costs such as office supplies chip away at your profit margin. If you're a small business owner or an entrepreneur, save money by teaming up with other businesses or individuals interested in buying bulk and sharing the cost. Check local business affiliations, chambers of commerce, and industry associations. These networks offer not only membership discounts and other financial incentives, but also tools, strategies, and other useful resources for your business.
Audit Paid Tech and Services
How many paid software services do you subscribe to? If there's any discrepancy between that number and the number of paid products you actually use, it's time to take action.
Conduct audits by regularly reviewing the tech and services you and your team use. This will help determine whether you're recouping what you pay, and whether these tools are vital to company functionality. You'd be surprised at the reductions you can find. If you haven't used a product in the last few months, end your subscription and stop wasting your money.
Consolidate Your Software
When you audit your software and services, examine where there's functionality overlap, and whether one app could replace multiple. These days, there's a tool for literally everything. But in most cases, managing multiple tools is a nuisance – and an expensive one.
The good news is that many software applications enable you to execute a range of tasks and functions on the platform, from internal communication and project management to tech support.
Look into collaboration tools that provide all-in-one capabilities. Scaling down the number of tools in your toolkit can improve team collaboration and lower your software expenditures, as well.
Use Freelancers
The gig economy is thriving. According to the Harvard Business Review, the task-based workforce encompasses more than 150 million workers in North America and Western Europe.More and more companies are hiring freelancers to fill in their skill gaps.
There are huge costs associated with hiring. In addition to onboarding and training, sick and vacation leave, perks, and insurance, there's the general overhead of managing a team in-house. These days, however, you can outsource everything from software, web, and app development to copywriting and social media marketing. Platforms like Upwork, Fiverr, and Freelancer help you find independent professionals for one-off tasks, short and long-term projects, and everything in between.
Moreover, employing a specialist abroad is often cheaper than hiring someone with a similar skill set back home, so you can cut out the cost-burden and unpredictability of hiring and turnover.
Thinking of working with freelancers? Explore these tips on managing digital nomads.
Eradicate Security Vulnerabilities
The average cost of a data breach in 2020 was $3.86 million, costing companies $150 per compromised record. Organizations without security automation faced a higher cost. Moreover, 70% of those surveyed said remote working would increase the damage of a potential breach.
No matter the nature of your business, taking some simple yet proactive steps to protect yourself minimizes the risk. Private Team Networks featuring end-to-end encryption and peer-to-peer communication channels lower the chances of costly data breaches and malicious attacks. Many enterprise communication platforms have these security protocols integrated into the software as standard.
If you're running a small business with more straightforward communication needs, you still need to take precautions. Encrypted chat apps like Brosix, Signal, and Threema are a much safer option than other applications and they're great for teams of all sizes. Devoting resources to security costs money upfront, but it saves you big in the long-run.
Stop Buying Brand New
Brand new furniture and equipment often feature a price tag that's out of reach for many small business owners. If you're looking to outfit an office or just upgrade a few items, don't hesitate to shop around for used or refurbished equipment. Peruse the classifieds and online marketplaces, visit retail and thrift stores, or check the manufacturer directly. It may require a bit of digging, but most of the time these items are as good as new. Better yet, at pennies on the dollar, purchasing second-hand or scratch-and-dent items can save you a fortune.
Rethink Your Marketing Strategy
If you're not marketing online, not only are you throwing away your marketing budget, but you're missing out on an infinite pool of potential customers.
For starters, building your online presence is free. Facebook business pages don't cost you a dime. The same goes for Twitter and Instagram profiles. While you will need to invest time and patience, creating and optimizing your profiles, crafting timely and relevant posts, and organically growing your customer base costs you nil.
And while you can spend as little or as much as you like on social media advertising, costs are radically lower than ad spots on TV or radio. Not to mention, they offer you more control over the scheduling, placement, and reach of the content.
To maximize your online presence, implement a business blog. Offering relevant advice and information makes your customers more likely to become brand ambassadors and spread the word about your business. Linking with other bloggers, businesses, and media, on the other hand, helps you attract new leads.
Consider the Cost of Poor Communication
Businesses on average lose $11,000 per employee per year due to inefficient enterprise communication and collaboration capabilities.
Effective communication requires a degree of strategy that involves choosing the right vehicle for the task at hand. Email remains one of the most popular tools, and it is good for informing multiple participants simultaneously, long-form messages, and archiving. But email's popularity means that it's stretched to the point where employees spend hours per day using it.
While instant messaging has exploded in demand, issues around compatibility, security, and a lack of advanced features can diminish its effectiveness in a business setting. This is often the case with free instant messenger apps.
When choosing a tool for communication and collaboration, you need to ensure the productivity and security of your team. You also need to provide those outside the organization a secure and effective channel to engage with the business.
A More Effective Way to Reduce Business Costs
Brosix is an all-in-one instant messaging software combining rich, real-time communication and collaboration with robust administrative control to streamline day-to-day business processes.
Create your own Private Team Network with granular control over the communication space. A suite of advanced collaboration features, including screen sharing with remote desktop, a virtual whiteboard, and unlimited size file transfers, pair seamlessly with Brosix's fully encrypted chat, voice, and video capabilities.
Manage user access to the platform, who can chat with whom, who has access to which features, and individual data security levels. A live chat plugin allows you to provide customer support directly from your Team Network.
Take a free tour of the platform and discover how Brosix can reduce the cost of poor communication on your business.
Request Demo