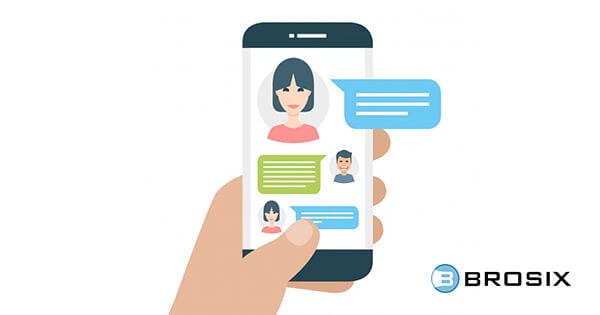 The Top Three Opportunities and Challenges of Telecommuting
October 19, 2017 Remote Work



There is no denying the fact that telecommuting continues to grow in popularity.

Here's a telling statistic shared by the United States Department of Labor Bureau of Labor Statistics:
"On the days they worked in 2015, 24 percent of employed people did some or all of their work at home. The share of workers doing some or all of their work at home grew from 19 percent in 2003 to 24 percent in 2015."
In other words, this trend is one that continues to grow with each passing year.
As a small business owner, it's only natural to look into the opportunities and challenges associated with telecommuting. The more you learn the easier it is to decide if this is something that can benefit your company.
Let's start by examining the three top opportunities of telecommuting:
Less time commuting and more time working. People who commute to and from work spend a lot of time in their car or on public transportation. While there is nothing wrong with this, it's important to remember one thing: it can take up a lot of time. Those who work from home don't have to worry about this. Instead, they can hit the ground running in the morning.
Ability to hire talent from all over the world. When you're hiring people to work in your local office, it's safe to assume that you're more likely to consider local candidates. With telecommuting, however, you can turn your attention to a larger talent pool. This goes a long way in helping you find the right person for the job.
Less overhead. Every time you hire an employee to work in a traditional office, you need to make room for him or her. Along with this, you'll have to provide a variety of equipment. You can forget about all of this when you hire telecommuters. These people work from their home, meaning that you don't have to make space.
Now that we have discussed some of the many benefits of telecommuting, let's focus on a few of the challenges:
Difficulty communicating.

Since you're not in the same space as the person, you are unable to have face to face conversations. However, with the growth of instant messaging technology, this is no longer as big a concern. This allows you to communicate with people all over the world in real time.

Productivity.

While some people have what it takes to work on their own from home, others find it difficult to remain productive. These types of people are easily distracted, such as by their family and television. To protect against this, strongly consider candidates who have a long track record of successfully working from home.

Tracking progress.

Once again, this all comes down to communication. You must implement a system for tracking the progress of each and every telecommuter. This is the only way to ensure that they are doing what they should be doing at all times.
Although you have to concern yourself with these challenges of telecommuting, it's good to know that each and everyone can be overcome with the right approach.
Conclusion
All of these opportunities and challenges of telecommuting should be taken into consideration as you ponder the future.
Could your company benefit by hiring work at home employees? Will you be able to setup a system that allows them to work at peak performance, day after day?
Most companies in today's day and age are finding that the benefits of telecommuting far outweigh any potential drawbacks. Once you have a system in place for hiring and managing work at home professionals, you'll find that this has a positive impact on your business.