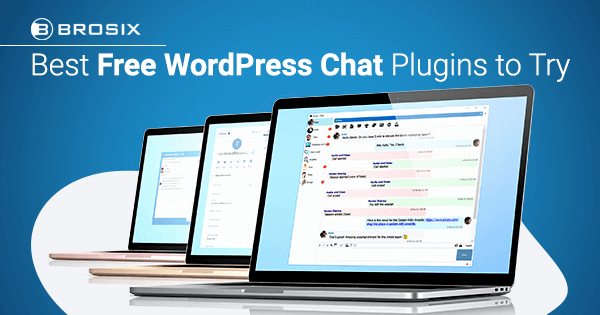 7 Best Free WordPress Chat Plugins to Try
If you want to provide excellent customer service to your customers, the best is to do it online, there is no doubt about it, as more people are searching for help online than the old-fashioned way of calling in. Online customer support is super convenient for your users because you're right there when they need help the most, at the very moment they're browsing through your website. No matter if you built your website on WordPress or from scratch, you can easily provide support to your customers either by using a WordPress chat plugin or some other way.
Even though online customer support comes in different forms, such as user forums, product documentation, help desk tools, and FAQ's, most of the time people will find them a hassle and try to find a real person they can talk to — either on your website or on social media.
Live chat has a number of advantages over providing support via regular phone calls or emails. First and foremost, your website visitors will want to get their issue resolved fast, without waiting for a reply. Instead, they get instant and real-time support.
Also, by answering support chats in real-time, you can reduce abandoned carts, and have the chat records as a readily-available base you can use for any future marketing campaigns you may run. Live chat can also do wonders for your SEO, as it will increase how long people are staying on your website, which SEO bots love.
Now that we know why you might need a WordPress chat plugin, let's take a look at the best ones.
1. Brosix
Even though this is our website and blog post, we believe that our product Brosix deserves the #1 on this list, as it is among the best solutions on the market. Brosix allows you to effectively support your customers on your WordPress websites.
What are the features of Brosix?
Our WordPress plugin allows for direct engagement with your customers and website visitors. Because the WordPress plugin is fully integrated into the Brosix Private Team Networks, it allows a seamless customer support experience without the need for third-party software.
Some of the standout features include:
The ability to delegate Live Chat responsibilities to any number of users on the network
Up to 10 separate live-chat channels – this will help you ensure that no customer gets left out
Agent groups – you can group your agents in any way you prefer; ie. one group for your support and another for your sales agents
Chat room for agents – instead of having to rely on other software, your agents can talk to each other right on the dashboard in a team chat
Custom widget placement – you can put the Brosix widget on the left or the right side of your webpage
Color schemes – this allows you to choose between a number of different color schemes and customize your Brosix experience to match your brand colors
Multi-platform support – your agents can use the Brosix communication platform on Windows, Mac, Linux, iOS, Android, and web
How do you set up Brosix?
The installation couldn't be simpler. All you need to do is download the Brosix WordPress plugin, install it, connect it and you're ready to go.
How much does Brosix cost?
Brosix is available in three different plans – Startup, Business, and Premium. The Startup plan is free, while Business and Premium plans are $4 per month and $6 per month, respectively.
2. Olark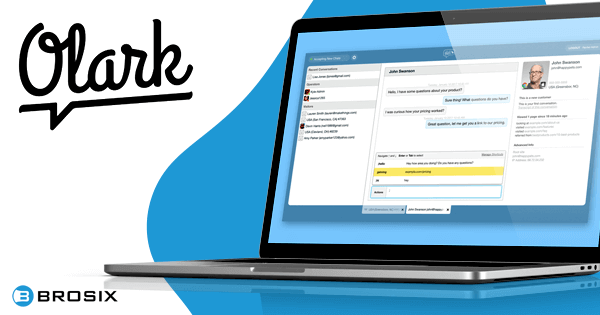 Olark is a live chat plugin that offers a lot of features, with the localization and translation features among the most prominent ones.
What are the features of Olark?
Cloud dashboard – which allows you to have all your chats in one place
Automatic chat translation – you can automatically translate your live chats into 100+ languages
File uploads – you can send files to your customers in chat, for a more streamlined customer experience
Customization – the design of the chatbox on your website can be customized to match your brand's colors
Automation rules – help you send custom messages based on the behavior of the users
Screen sharing – allowing you to co-browse with your customer
Visitor insights – helps you get granular about your customer data. A lead scoring parameter is also included
How do you set up Olark?
Once you install the Olark live chat plugin, you need to sync it to your Olark account. The plugin then lets you configure the basic settings. However, most of your work will be done through the Olark web dashboard.
How much does Olark cost?
Olark costs $19/per month per user. There is a 2-week free trial. If you are looking for more enterprise features, you'll need the Olark Pro upgrade.
3. Chaty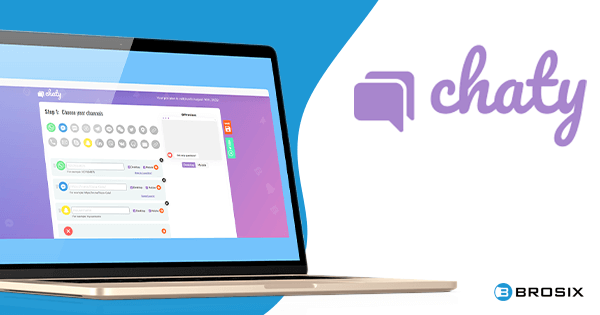 Chaty is a free live chat WordPress plugin that can be integrated with 25 different chat channels.
What are the features of Chaty?
Easy access to different chat channels – with the free version of Chaty, you can show up to 2 different chat channels on your website
CTA – allowing you to have a custom call-to-action next to your live chat widget
Customization – customize your live chat in one of seven different colors
Toggle between desktop and mobile – you choose if you want to show the widget on mobile or desktop or both
Different channels – you can display different channels on your mobile and desktop sites, they don't have to be the same
How do you set up Chaty?
Once you have installed Chaty, you can select up to 2 different chat channels (on the free plan) or up to 25 different chat channels (on the paid plan). All you need to do is connect your accounts and you are ready to start chatting.
How much does Chaty cost?
Chaty is available in four different plans: a free one and three paid ones: Basic ($39 per year for one website), Plus ($89 per year for 5 websites), and Agency ($149 per year for 50 websites; this one can be customized)
4. Tawk.to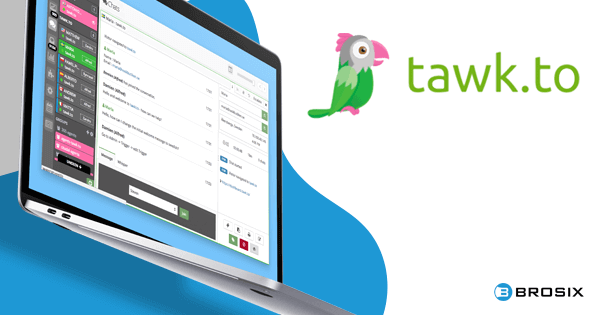 Similar to Chaty, tawk.to is another free live chat WordPress plugin. Thanks to its price, it's also one of the most popular choices on the market.
What are the features of tawk.to?
Unlimited agents – allowing you to connect your entire company
Multiple platforms – you can chat with your visitors on multiple platforms including your browser, Mac, Windows (desktop apps), iOS, and Android (mobile apps)
Ticketing – tawk.to has a built-in ticketing system, which you can use to organize your chat in a more streamlined way; this feature is found in many organization apps
Canned responses – to help you get started with a chat more quickly
Chat history – helping you to see the history of your chats
Analytics – letting you to get into details about your website visitors
Multi-language support – enabling you to easily provide support in 27 different languages
How do you set up tawk.to?
Once you have signed up for a tawk.to account, you can sync it to your WordPress and install the plugin. You then choose which live chat widget you want to display on your website and set up some basic options. The rest of the options can be customized on the web dashboard.
How much does tawk.to cost?
As we already mentioned, tawk.to is free. You get all the features and functionalities without needing to pay a dime. However, there are some restrictions to the free version of tawk.to. For starters, the free version of tawk.to is branded with the "Powered by tawk.to" tagline displayed in all the chats.
If you want to remove that, you'll need to pay $15 per month. Also, tawk.to can staff your live agents if you don't have any. For $1/hr per agent, they'll provide you with professionally trained and native-speaking live agents.
5. Intercom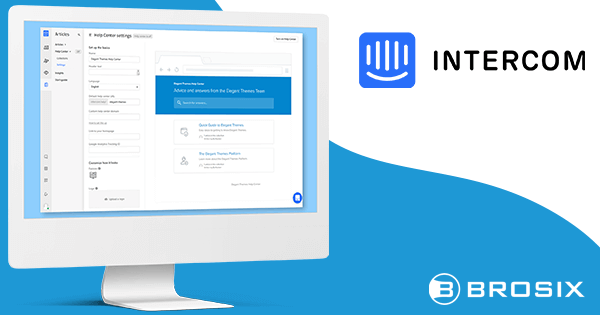 Intercom helps you acquire, engage and retain customers. With Intercom, you can do more than chatting in real-time with your customers. Intercom also helps you reach out to your customers at the right time and place, by using tracking functionality and triggering helpful automation.
What are the features of Intercom?
Well-designed chat widgets – one of the best, if not the best looking live chat widgets; the user experience is great
Automated messaging – Intercom can trigger automated messages based on certain visitor actions
Message scheduling – you can set up Intercom to send messages in advance
Customer profiles – this allows you to get a sense of each customer and lead; it will help you provide them with better support
Multi-platform – you can provide your users with live chat via the web dashboard or mobile apps
A/B test messages – it will help you test out your messaging to ensure that you deliver the right messages to the right people
How do you set up Intercom?
All you need to do is make an Intercom account, find the Intercom plugin in the WordPress store, install it and connect it with your account. After connecting your Intercom account with the widget, you are ready to start using it.
How much does Intercom cost?
If you need just the basic Intercom features, there are two plans available. Start, which starts at $59 per month, and Growth which is $119 per month.
If you need more features in your Intercom account, you'll need to contact their sales, as the pricing for the bigger plans isn't publicly available. There is also a 14-day free trial, but it requires a credit card.
6. Zendesk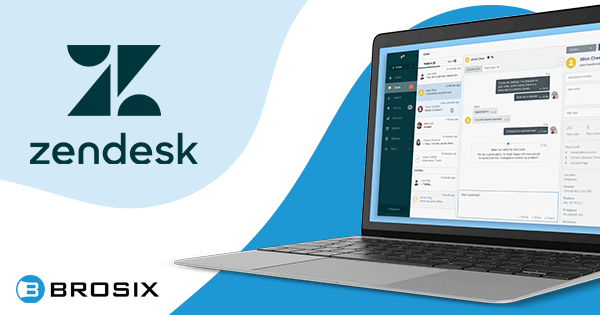 Zendesk is also one of the more popular WordPress chat plugins. It provides you with flexible live chats in real-time and ongoing conversations.
What are the features of Zendesk?
Beautifully designed – similar to Intercom, Zendesk's live chat widget are professional-looking and they have little to no restrictions when it comes to the design as they can easily be customized
Chat history – to help you easily get back to one of your chats, Zendesk comes with a chat history that is unlimited for premium plans
Rich messaging – if you want to deliver more engaging messaging, you can use typing indicators, delivery events and, emojis, GIFs, quick replies, carols, and more.
How do you set up Zendesk?
You can install Zendesk just like any other WordPress plugin, all you need to do is visit the Plugin Directory, download, and install it from there.
How much does Zendesk cost?
Zendesk is available in many plans including Suite Team, Suite Growth, and Suite Professional which start at $49, $79, and $99 per month per agent, respectively.
7. Tidio Live Chat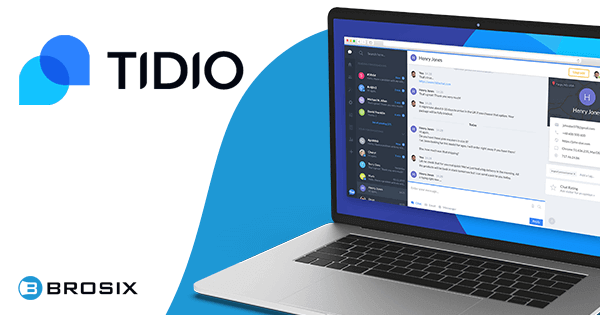 Tidio Live Chat is one of the WordPress chat plugins that allows you to contact your visitors in minutes and turn them into happy customers. It can help you enhance your customer experience and boost sales.
What are the features of Tidio Live Chat?
Live website visitors – see who is visiting your website in real-time and start a chat with them
Customizability – Tidio Live Chat offers different designs and allows you to adjust the colors to match your brand
Multi-language support – you can talk to visitors in their own language, as Tidio Live Chat offers support for multiple languages
Assign an agent – you can assign any number of agents to handle conversations
Offline response – if your support is offline, you can ask visitors to leave an email to receive a broadcast message informing them they will get an answer once the support comes back online
Automated messages – this allows you to initiate a conversation with visitors
Integrations – Tidio Live Chat can be integrated with many apps including Shopify, Messenger, different CRM, eCommerce and email marketing platforms
How do you set up Tidio Live Chat?
All you need to do is install the Tidio Live Chat plugin from the WordPress store and you'll be ready to go.
How much does Tidio Live Chat cost?
Tidio is available in 4 plans — one free and three paid. The paid plans start at $10 or $18 per month, respectively.
Conclusion
In this post, we have tried to find the best chat plugin for WordPress. Here are our conclusions: Brosix is our choice for the live chat for WordPress. It provides the ideal combination of features and pricing that fits the needs of most companies. Other alternatives to Brosix you should consider are Olark and Zendesk, as both provide great enterprise features.
Try the Brosix WordPress Plugin and better support your customers today.
Request Demo