Best Instant Messenger 2012 Awards
February 6, 2012 General


Nominate Brosix for Best Instant Messenger 2012 Awards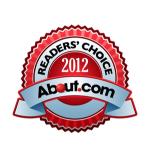 Brosix is participating in the competition for Best Instant Messenger 2012 Readers' Choice Award from About.com
The 2012 About.com Readers' Choice Awards honors the year's best in technology, education and more. For the fifth year, About.com is asking readers to submit their nominations for the Best Instant Messenger 2012 Awards.
Give us a boost and help us to get the "Best IM Award" by nominating Brosix in the following categories:
Your vote will make the difference !
Thank you for your contribution !