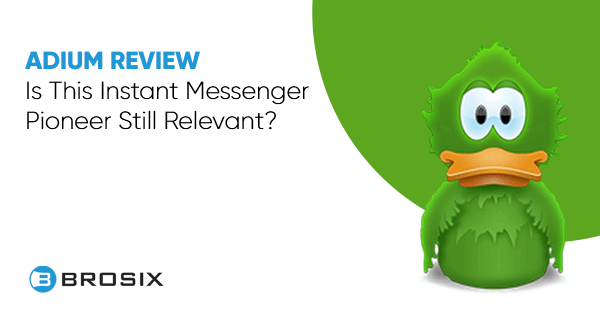 Adium Review: Is This Instant Messenger Pioneer Still Relevant?
If you are a Mac user, chances are you are familiar with Adium. As one of the pioneers of the instant messaging industry, Adium has been on the market since the early 2000s. It has once regularly introduced new features that made it so popular back in the day.
Adium has been renowned for its minimalistic design, the number of integrations, and its streamlined approach to communication. Even though the app is not in active development anymore, there are still people using it. Because of this, you might be looking at old Audium reviews to see whether or not you should start using it.
In this Audium review, we will take a look at what made Adium so popular in the 2000s and examine whether or not it is a great choice today.
What is Adium?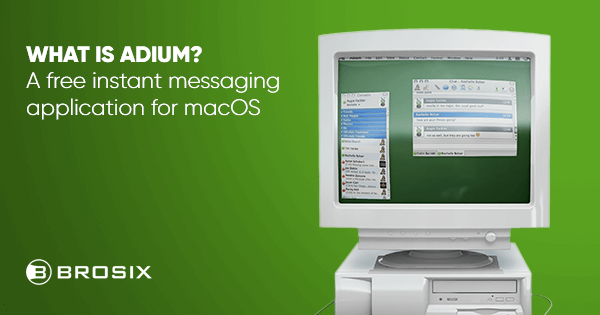 Adium is a free instant messaging application for macOS (Adiumx Windows version never existed). It supports an extensive list of some of the most popular IM networks today and of the past, including Facebook, AIM, Google Talk, XMPP, Windows Live Messenger, Yahoo! Messenger, HCL Sametime, and more. If you have many contacts on multiple instant messaging networks, Adium can be a great way to consolidate them all in one place.
Adium was created by a college student Adam Iser, and the first version was released in September 2001. At that time, it only supported AIM, which was one of the most popular instant messaging services. A few years later, in 2005, Adium received a "Special Mention" at the Apple Design Awards.
Apple used some versions of Adiumx Mac as a benchmark for comparing the performance of the Mac Pro and Power Mac G5 Quad and the eight-core Mac Pro and Power Mac G5 Quad, respectively. In November 2014, Adium scored 6 out of 7 points on the Electronic Frontier Foundation's secure messaging scorecard.
Adium review: setup and user experience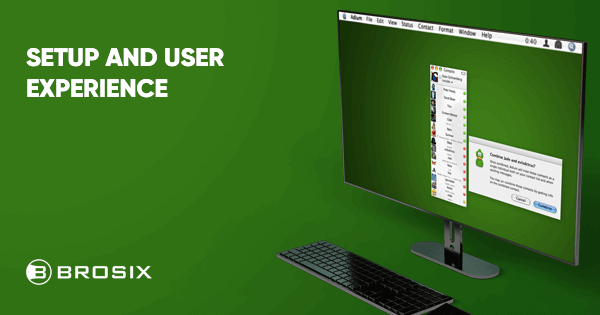 Even though Adium has not been in active development for some time, its user experience design is still incredibly easy. All the features and settings you need are available in various drop-down menus that are easy to find and intuitive to use.
To get started with Adium, you need to head to the Adiumx download page. Download it, install it and you are ready to start onboarding the team chat app. Adding one or more accounts to your Adium app is simple. All you need to do is click on 'File' and then 'Add account'. You will be presented with a list of all the accounts that are available to you and adding one to your Adium account requires only your login credentials.
Because Adium automatically saves your login info, you will only need to login once. Adium allows you to sign in to all your accounts at once, but if you, for some reason, only want to login to certain instant messaging networks, there is the option to selectively login.
Messaging in Adium is simple and easy. If you have multiple chats going at the same time, the messages are put into one screen as tabs. You can then choose the layout you want for your messenger or just leave it at default. Different layouts allow you to see a different number of chats at the same time. There is also a group chat feature.
Adium review: standout features
One of the reasons why Adium was so popular back in the day is all the great features it offers. For example, you can use Adium to assign different personalized sounds and notifications to specific events such as contact sign ons, messages received, and more. In addition to customizing the notifications for specific events, you can use Adium to customize sounds and notifications for each contact in your list. Essentially, you can use the software to create your own Adium themes.
One of the areas where Adium lacks is the fact that it does not support video chat capabilities. Because of remote work and the general evolution of technology today, this may be a big deal depending on your use case.
Another reason why Adium became so popular is that it allows you to chat with a lot of people on many different instant messaging platforms including Skype (both personal version and Skype for Business), Telegram, Steam, and WhatsApp.
It can also be used by some of the older instant messaging apps (some of which are now discontinued) such as Google Talk, LiveJournal Talk, AIM, Bonjour, Twitter, IRC, Gadu-Gadu, HCL Sametime, and Novell GroupWise.
Adium review: plugins
The way this free instant messaging tool works is that it uses a plugin architecture to support all the different instant messengers. Many of Adium's essential features are actually provided by plugins bundled inside the application package.
These plugins include features such as file transfer, the Growl notifications system, and encrypted messaging with Off-the-Record Messaging library.
Adium review: customization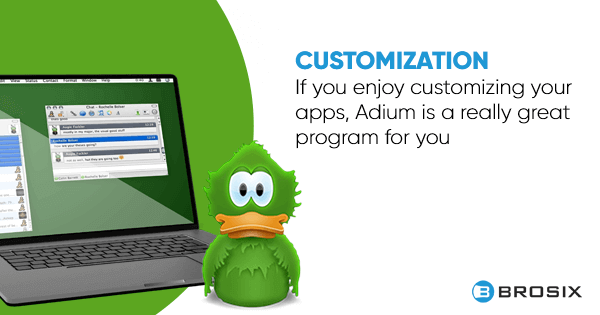 Another standout feature of Adium is its high customizability using the resources program Adium developers call Xtras. Adium can be customized by using one or many third-party Xtras that change the appearance of emojis, the dock icon, the contact list and message styles, and more.
Adium has a very active user community that contributes to Xtras and adds different customization options and features. Having such an involved community behind the product is a great sign that Adium is a product people believe in and one that you should try out.
If you enjoy customizing your apps, Adium is a really great program for you. All the customizations and extras make it such a fun program to use. The fact that it's free is only an added benefit to why you should consider it.
Brosix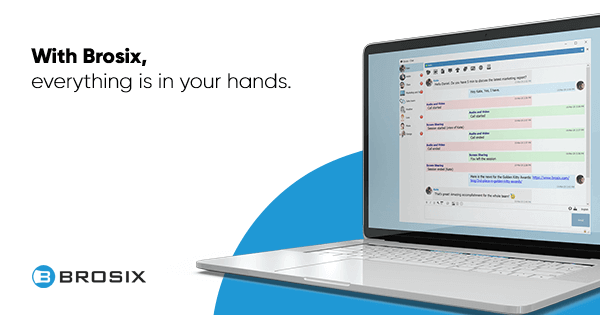 If you are looking for a more secure instant messenger that is actively supported and that has all the advanced features you might need, make sure you check out Brosix.
Brosix is an instant messaging app that provides a team chat communication platform focused on the productivity and safety of its users. Now that remote working is starting to become more popular, having a communication platform that can cover all your needs is a worthy investment.
In addition to providing a great communication platform, Brosix offers excellent instant messaging features that make it a worthy competitor to Adium and other instant messengers on the market. These features include file sharing, video and voice calls, and chat rooms that are all reliable.
Brosix also provides screen sharing and a web control panel, helping you and your employees get a better communication experience and even more tools to improve your team collaboration.
Advanced features
In addition to helping you make audio chats and video calls, Brosix allows you to take them to the next level and make those calls even more advanced.
You can use Brosix's whiteboard feature to go deeper into explaining the more complex concepts to your team and clients. Thanks to the whiteboard features, you can even use Brosix as an organization app to organize lectures and brainstorming sessions over Brosix.
Better security
Brosix provides a high level of data security to its users by giving you all the control that you need. Unlike Adium, which is an app that is not actively being developed and most likely suffers from certain security issues, Brosix provides end-to-end encryption to all conversations. It helps you control your communication network and keep all communication channels secure from attacks.
By using Brosix's Web Control Panel, you can easily add and remove users, change their permissions, track all communication, and more. You can easily manage your team members' contact networks and set who can communicate with whom.
Team collaboration
With Brosix, you can easily send and receive files of unlimited size to anyone in your network, which outperforms the majority of competitors that all have a limited file size.
This helps you collaborate on an entirely new level by allowing you to make file transfers extremely fast.
Conclusion
Adium is one of the pioneers of the instant messenger industry. It was once one of the most popular instant messaging chat apps for a good reason – it is reliable, highly customizable, and can be connected with various instant messengers.
However, many Adium reviews criticize the instant messenger because of one very important shortcoming that is most likely a deal-breaker for most people: it is not actively developed anymore (the last stable version was released in 2014), making it less secure than most other competitors on the market.
If you're concerned about any of your security and if you want more advanced team collaboration and team communication features, make sure you try Brosix. Brosix can provide you a high level of security and total admin control, in addition to excellent enterprise-level features to improve your team collaboration and communication.
Want to improve your team collaboration and communication?
Request Demo