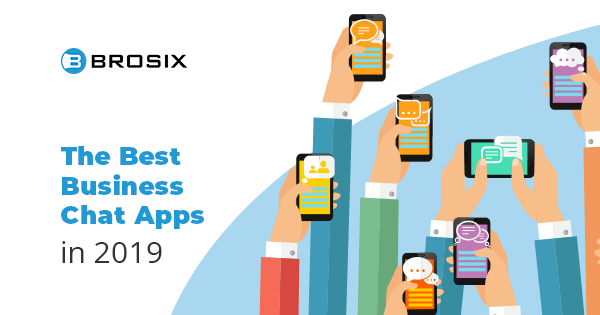 The Best Business Chat Apps in 2019
Today, thanks to technology, not only is the state of work in flux, but the very nature of team communication, as well. As such, a host of business chat apps are available, each capable of taking team communication and collaboration to the next level.
Whether you're looking to boost communication and teamwork around the office, cultivate a remote team, or something in between, the right business chat app keeps your employees connected and facilitates the active collaboration necessary for effective team productivity and performance.
But with so many apps on the market today, how do you choose the one that's right for your team? That's why we're here!
Below, we'll introduce your best business chat app options today, including pros and cons, to help you make the best decision based on your team's needs.
So without further ado – the best business chat apps in 2019!
Slack
Launched in 2013 as an alternative to email, Slack is the heavy-hitter in the field of business chat – surpassing 10 million users and 85,000 paying customers.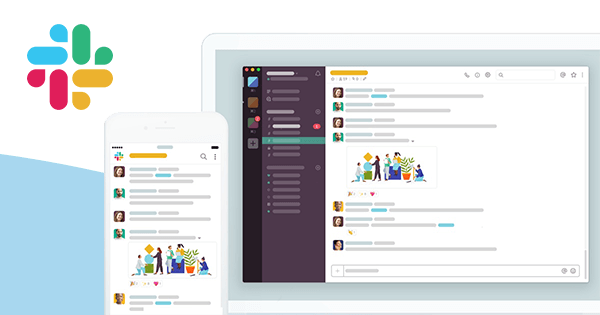 Slack's design is more minimalist than other chat apps. That allows you to more fully concentrate on chat, which takes place via private and public channels, direct messages, inline and threaded replies, and voice and video calls.
Private channels are by invite only while public channels are searchable by anyone in the workspace. Group conversations, on the other hand, are capped at eight participants, meaning you'll have to convert the conversation into a channel if you want to add more members.
Slack's lack of clutter, however, means that features are always a few clicks away. What's more, communication is organized by workspaces rather than users. So if you're a part of multiple teams, jumping between workspaces requires you to log in each time; an unnecessary step in a UX which isn't the most user-friendly.
By far Slack's most notable selling point is the integrations it offers. Slack integrates with over 1,000 apps – Google Calendar, Dropbox, Trello, and even Lyft, to name a few; allowing you to sync appointments and meetings, transfer data from the cloud, track tasks and projects, and even order a ride.
All that tech comes at a cost though, both to the security of your data and your budget.
Questions have been raised about Slack's security measures, including the storage of user data and information, as well as encryption protocols.
Billed annually, Slack's Standard plan will run you $6.67 per user per month, while a Plus plan sets you back $12.50 per user per month. There's a Freemium version, though it features several noteworthy limitations like caps on searchable message histories, app integrations, and storage space on file transfers, as well as no screen sharing.
Available on: Web, Windows, macOS, Linux, Android, iOS, Windows Phone
Flock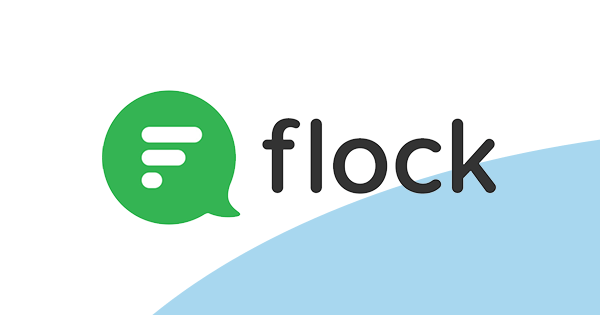 Though a bit more cluttered than Slack, Flock's setup allows users to easily track chat spaces and conversations, as well as access features.
Flock's interface is organized into panels – arranging conversations on the left and the platform's features and tools on the right. The middle is where chat happens. Speaking of which, users have at their disposal direct chat, group conversations, voice and video calls, and file sharing.
Flock organizes chats by user instead of workspace, allowing individuals to seamlessly switch between teams. Moreover, Flock allows for the invitation of outside users – specified as guests – to the platform.
Perhaps Flock's biggest selling point is Magic Priority – or the ability to preview unread messages and then sort and prioritize them in one convenient location. Users also get built-in polls, task lists, and to-dos, as well as mailing lists.
Unlike Slack, Flock doesn't limit how many members can participate in a group chat. Moreover, new members can be added to existing group conversations without having to start a new conversation or convert the chat space into a channel. And that provides a Flock a leg up if your final choice is between it and Slack.
Flock isn't without its drawbacks though. For starters, there aren't as many integrations on offer. Users can still sync with Google Calendar, Trello, GitHub, Zapier, and some others, but individuals looking for max integrations need to look elsewhere. And unlike Slack and Teams, Flock doesn't support bot capabilities.
Flock also caps storage at 10GB per team for free versions, and 10 and 20 GB per user for the Pro and Enterprise plans, respectively.
With a free version providing more flexibility than Slack, and paid plans starting at $4.50 per user per seat billed annual, Flock is an affordable and worthy alternative in a crowded field.
Available on: Web, Windows, Mac, Android, iOS
Microsoft Teams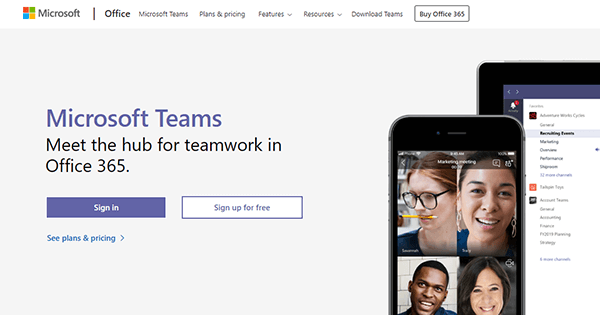 Both Office 365 and Skype for Business users will be familiar with Microsoft Teams. Teams is part of the 365 Suite while the latter is currently being integrated into the Teams platform.
The platform supports both direct and group chat and voice and video calls, but with a few nifty touches to set it apart from the competition.
On that chat side, Teams provides word-like formatting – users can create bulleted lists or change the font color, for instance – within the messaging box itself. Voice and video calls, on the other hand, feature built-in recording capabilities.
No doubt Teams' trump card is its deep integration with the Office 365 range of products, providing users the ability to sync with SharePoint, PowerPoint, OneNote, Power BI, Planner, and the rest of the 365 range. Teams also features some third-party bot and app integrations, such as with Trello, but nowhere near the number of integrations offered by Slack, or Flock for that matter.
It's not all smooth sailing, though. For starters, the platform is notoriously complex and time-consuming to deploy. Moreover, it may prove tricky to navigate for users unfamiliar with Microsoft products. Teams also doesn't support drag and drop, a simple and intuitive feature often taken for granted – until you don't have it.
Nonetheless, with over 300,000 organizations on the platform, Teams is a huge player in the field of business chat; but with a steep price tag to match its focus on large enterprises.
Teams' free option rivals Slack's, while at $5 per user per month, its budget version is cheaper than Slack's Standard plan. On par with Slack, the Business Premium will set you back $12.50 per user per month when billed annually.
Available on: Windows, MacOS, Android, iOS, Windows Phone
Brosix
Not by chance, Brosix Instant Messenger has been a mainstay in the ever-crowded and evolving business chat landscape.
As you'd expect, Brosix provides all the usual team chat suspects – text chat for one-on-one communication, chat rooms to organize group conversations, and voice and video capabilities to round out the platform's team chat features.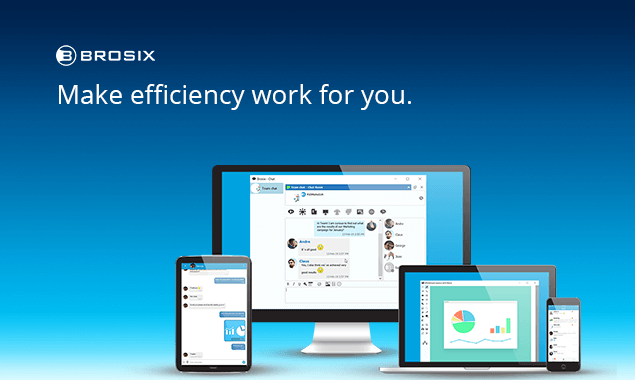 Conversations are organized on a user basis on the left side of the screen, while in-messaging access to collaboration tools and voice and video calls ensure dynamic teamwork is never more than a click away. The result is an intuitive interface and UX that's easy to navigate for first-time users and non-techies alike.
With Brosix, you won't get loads of app integrations or bot capabilities. What you do get, though, is everything you need to streamline business chat and facilitate effective collaboration – without the frills that come with a steep learning curve and an even steeper price tag.
A host of collaboration tools facilitate screen sharing sessions, whiteboard conferences, and file transfers – safer than file sharing – which are unrestricted by size and volume.
One nifty feature – Broadcast messages – expedite knowledge and information sharing and in a way that preserves the productivity of workflows.
Without a doubt, though, Brosix's emphasis is on team communication that's focused, in-house, and safeguarded.
Comprehensive enterprise tools allow for the delegation of features on a user basis, customization, and management of contact lists, and governance of team chat spaces.
It all takes place over a wholly private team network utilizing industry-leading security protocols like peer-to-peer communication channels, end-to-end encryption, and anti-virus and malware integration.
A 30-day free trial gets you started. After that, Brosix Business will run you $4.00 per seat per month, while a Premium plan only sets you back $6.00 per user per month when billed annually; making Brosix the most affordable option on this list.
Available on: Web, Windows, macOS, Android, iOS, Linux
The Verdict
The changing nature of work and communication has led to a boom in business chat apps capable of not only facilitating effective team communication, but enhancing teamwork altogether.
As a result, there's never been a better time to up your team's productivity and performance.
Regardless of your preference, you'll need to examine:
Your individual team needs
Your communication styles
Your budget
The level of security you require
By thoroughly considering these factors and, importantly, how each platform meets (or doesn't meet) these needs, you can choose the best business chat app for your team.