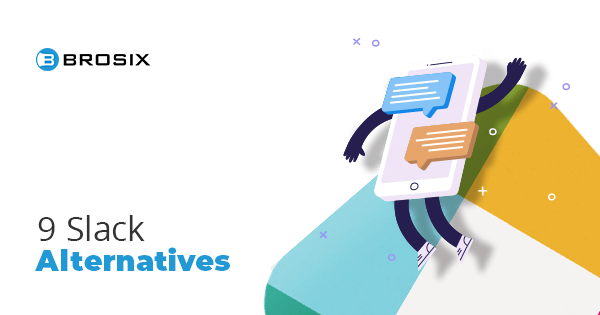 9 Slack Alternatives for 2019
April 3, 2019 Instant Messaging



When Slack announced it was acquiring Atlassian's Hipchat and Stride, the popular team messaging platform strengthened its grip over the enterprise communication and collaboration landscape.

Slack, however, isn't a one size fits all platform. Small to medium-sized enterprises may find it expensive and overly complex, while others may prefer a simpler, privately-hosted option offering greater administrative authority.

Despite its popularity, demand remains for an alternative team communication solution. Luckily, there are a seа of options on the market today. Below, we'll help you sort through them so you can make the best choice for your team(s) and your enterprise.
Read on to see 9 of the top Slack alternatives for 2019!
1. Flock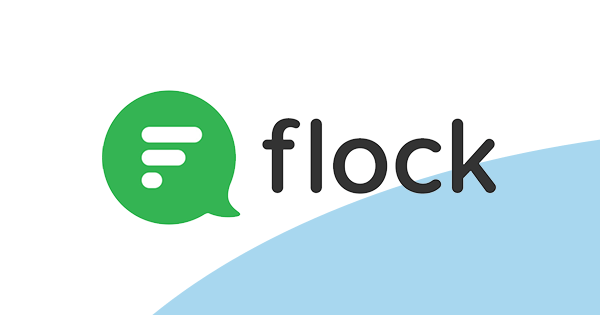 Flock's big claim is that it's faster than Slack. With Flock, you get the standard team communication tools like chat and audio and video calls. In addition, though, Flock offers built-in polls, reminders, notes, and code snippets.
Flock's free version includes integrations with up to 50 apps. It's limited, however, to 10,000 searchable messages, video conferencing for four users for twenty minutes, and 10GB team storage.
Flock's paid plans will run you $4.50 per seat but you'll get access to screen sharing, unlimited messaging history, and 10GB storage per user.
Available on: iOS, Android, Windows, macOS, Linux, and Web
2. Microsoft Teams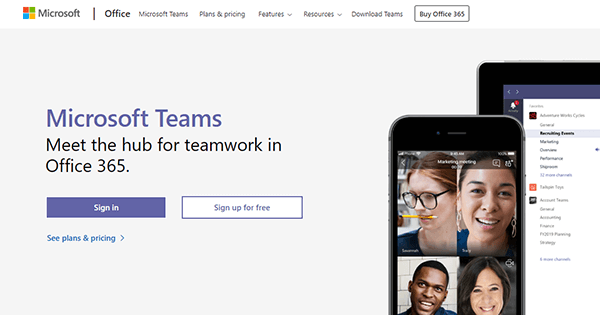 Subscribers of Microsoft's Business Essentials or Business Premium plans are probably already familiar with Microsoft Teams. Launched in 2016, Teams comes standard with an Office 365 plan.
Teams' top selling point is its deep integration with apps across Microsoft Office 365. For instance, any Office or OneDrive document can be shared, accessed, and edited without ever leaving the app.
There's a freemium plan which offers you the usual suspects – chat and audio and video calls – but also integrations, limited file storage, and the ability to communicate and collaborate with anyone inside or outside your organization.
The Essentials plan starts at $5 per month per user, while the Premium plan will set you back $12.50 per user.
Available on: iOS, Android, Windows, macOS, and Web
3. Hangouts Chat
Hangouts Chat is Google's team chat platform. Similar to Slack, Hangouts Chat provides dedicated spaces for group communication.
Unlike Slack, Hangouts doesn't provide public channels. But, you can communicate via direct message, in groups, or in a room. Rooms are thread-based, can be started any time you have an idea, and can accommodate up to 8,000 people.
Audio and video calls are integrated through Google Meet. What's more, Hangouts works in twenty-eight different languages, and offers more than 40 bots that integrate with third-party apps.
Hangouts Chat isn't free, but with access to a G-Suite account – that'll run you $5 per user per month – you'll have automatic access to it.
Available on: iOS, Android, macOS, and Web
4. Glip
Developed by RingCentral, Glip's team messaging tool offers quite a few freebies – unlimited chat, storage, guest users, integrations, and teams. Communication can take place one-on-one, privately, and publicly. You can even chat with 'yourself' – useful for prioritizing tasks. Features like calendar and notes are built-in.
But there's a catch. Glip restricts the number of shared video minutes to 500 for free plans. While the $5 per month per user paid plan raises this allowance – 1000 minutes per user per month – video time with Glip is still capped.
Available on: iOS, Android, Windows, macOS, and Web
5. Brosix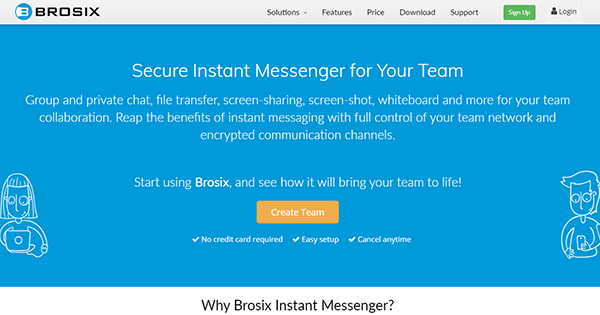 No stranger to this list, Brosix has been helping enterprises meet their communication and collaboration needs since 2006. No small feat in an ever-crowded team messaging landscape.
With Brosix, you get an intuitive and user-friendly UI featuring text chats, chat rooms, seamless voice and video, and a host of tools to streamline team collaboration. Better yet, there are no usage limits and no restrictions – even extending to the unlimited in size and number file transfer.
Brosix's industry-leading security protocols further make it worth your consideration. Communications across the platform transpire over a fully private team network utilizing peer to peer channels and AES 256-bit end-to-end encryption; practically eliminating the risk of outside threats.
Brosix doesn't just secure communication, though. It focuses it through comprehensive enterprise tools like full features and chat rooms control, chat history archives, and the ability to authorize multiple admins. Respectively, Brosix gives you the authority to delegate features on a user basis, administer who communicates with whom, customize chat spaces, monitor user communications, and efficiently and effectively manage your Brosix network.
Available on: iOS, Android, Windows, macOS, Linux, and Web
6. Discord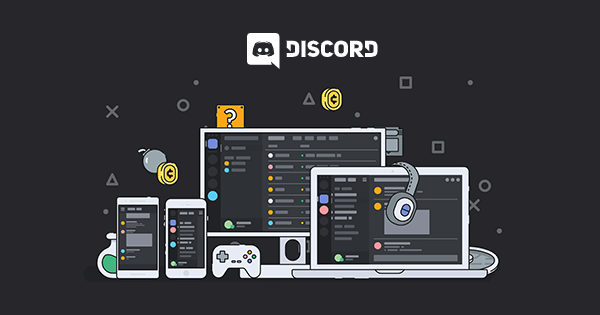 Those at small or medium-sized enterprises or a large organizations may not have heard of Discord. For the gamers out there, though, Discord is a household name.
Just because it's loved by gamers though doesn't mean Discord can't serve your business needs, as well. The app initially separates channels by text and voice, but upon setup you can customize your chats into public and private channels. What's more, Discord offers a push-to-talk option.
Discord doesn't offer integrations, so if you or your team rely on those you'll need to look elsewhere. But if you're just looking for the familiarity of text, voice, and video, Discord can do the job.
The free plan comes with plenty of features, while for $4.99 per month, you'll get custom emojis, larger file uploads, and GIF avatars in your team chat.
Available on: iOS, Android, Windows, macOS, Linux, and Web
7. Mattermost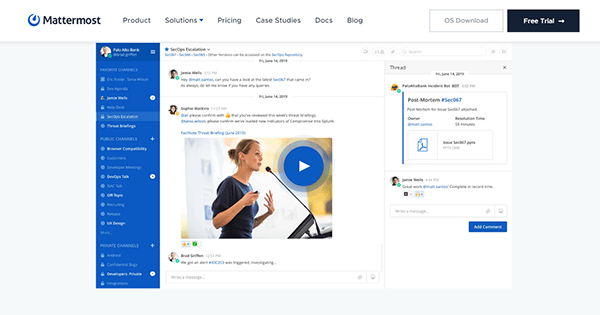 Mattermost is an open-source private-cloud Slack alternative. For the non-techies, that means you can rewrite its initial code and customize it to meet your organization's needs. It also means you'll need to deploy it on your server.
Mattermost offers a free version for smaller teams with unlimited message history and support for a dozen languages. Communication is organized by direct messages, or in public or private channels.
Geared primarily for the enterprise sector, paid plans require you to have at least 10 users and start at $39 per user per year. That not only gives you better privacy and security, but also more customization options.
Available on: iOS, Android, Windows, macOS, Linux, and Web
8. Ryver
We recently mentioned Trello as one of our top productivity apps of 2019. What's that got to do with Ryver, you ask? Well, imagine the Kanban boards of Trello together with a team messaging platform and you've got Ryver.
Ryver allows for direct communication through messages, as well as through private groups and open forums; all of which can be managed like tasks on a Kanban board. Ryver also features voice and video calls for up to 400 people through a native integration with FreeConference. Ryver also integrates with Dropbox and Google Drive. And if you're a Zapier user, Ryver claims to further integrate with 500+ additional apps.
So what's it all cost? Ryver only offers a 14-day free trial. After that plans start at $49 per month for up to twelve users or $99 per month for unlimited users. So far so good. But if your teams rely heavily on integrations, you'll need to shell out for a Zapier plan, too. And at $250 for 50K tasks – those don't come cheap.
Available on: iOS, Android, Windows, macOS, and Web</p>
9. Chanty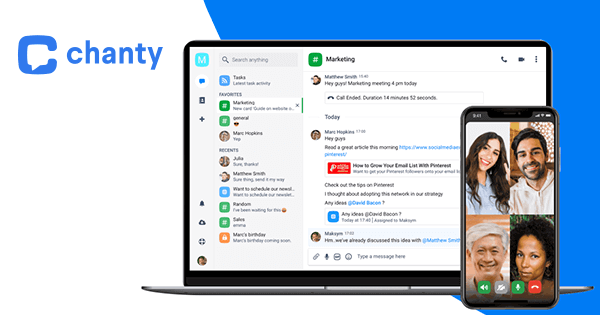 The new kid on the block, Chanty, is a team messaging tool for small to medium-sized enterprises. Hitting the market in 2018, Chanty allows for communication on a one-to-one basis, as well as through both public and private channels. It also gives users unlimited searchable message history.
Users who crave order will love Chanty for the fact that it organizes files, links, tasks, and messages by folders in a feature called Teambook. What's more, Chanty provides a thorough and intuitive onboarding process. Chanty expects to roll out new features over 2019, such as voice and video calls, workflow threads, and even some AI tools.
Though a bit limited at the moment, Chanty definitely deserves to be on your radar. Free plans are limited to 10 users on a team, while paid plans start at $3 per user per month.
Available on: iOS, Android, Windows, MacOs, and Web
In Conclusion
Choosing the right alternative to Slack isn't easy. Needs can vary wildly from team to team and business to business and, as you can see, you're not short on choices.
You'll need to examine your specific team needs, as well as the features you'll want at your disposal. Luckily, each of these solutions comes with a free trial period to help you do just that; and finally give your team(s) a boost in communication, collaboration, and productivity.