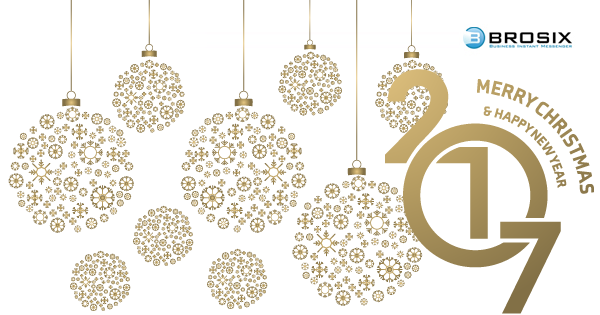 Brosix Plans for 2017
Brosix Instant Messenger at the end of 2016
At the end of 2016 we have to say Good buy to one very successful year, which was one of the tenth that made Brosix a better product.
Thanks to our clients, we managed to improve many aspects of the application and will keep with that task in the next 2017.
We value our users opinion and we take it into consideration to build next great features and keep the product betterments as our major focus.
Brosix plans for 2017
New versions of the mobile application. We know the whole world is going mobile and we follow the mobile needs by constantly improving the work of our mobile applications. Interface improvements and upgrades in the apps work stability;
We plan to add new features like voice message. Users will be able to leave not only offline text messages, but video as well. Video is the other great trend that we follow;
New Brosix Instant Messenger version of the desktop application;
We work on changing the communication protocols, which will facilitate better application stability and security, and will enable Brosix integration with other collaboration tools (for team communication and project management);
Synchronization of user devices work and access is another major aspect of our plans and current development. The synchronization will enable users work on multiple devices. The synchronization procedure will also ensure chat chronology distribution on multiple devices;
We alredy started to improve the desktop interface as design and users experience;
We plan to add more creative stuff so users can have more cheering and pleasant experience.
We will be quite grateful to keep receiving your feedback on Brosix application work. Suggestions are welcome and expected.
We wish you a Merry Christmas and a Secure Happy New 2017 Year!
Brosix Team