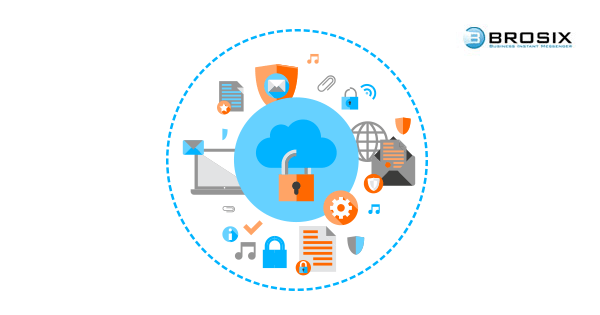 Chat Rooms: The New Meeting Place for Companies
July 4, 2017 Instant Messaging



There was a day when meeting with coworkers meant one thing and one thing only: gathering in a conference room (sometimes for hours on end).

While there are still times when this is necessary, technology is changing the way that employees communicate with one another.

Now, instead of relying solely on conference rooms and face to face meetings, companies are taking advantage of instant messaging technology. More specifically, the use of chat rooms.
What are the Benefits?
As noted above, there are situations in which meeting with a large group of people in person is a must. However, chat rooms are the new meeting place for companies. Here are some of the many reasons why:
1. Greater Convenience
Let's face it: it's not always easy to get everyone in the same place at the same time. This is particularly true of distributed companies. With chat room technology, this is no longer necessary. It's convenient for everyone to gather, regardless of schedule or location.
2. Less Wasted Time
Is there anything worse than wasting valuable time in meetings? This has a way of bogging a company down, especially if face-to- face get-togethers are a regular occurrence. Companies that work in an efficient manner are more productive. This is why so many organizations, both big and small, are doing away with meetings in favor of chat rooms.
3. Less Travel
In today's day and age, more companies than ever are allowing employees to work from home. This is a great way to save on overhead costs and bring the best talent onboard. Conversely, it can cause a problem for companies that like to have a lot of meetings. Through the use of a chat room, it's easy for employees to gather in the same place, even if they are on the opposite side of the world. How cool is that?
4. Safe and Secure
Safety and security is extremely important in today's world. Brosix, for example, is known for being one of the most secure instant messaging applications on the market. All communication is kept secure, which gives you peace of mind when sending and receiving messages to other team members.
5. Chat History
With in person meetings, it can be a challenge to record what's said. While there are options, such as somebody taking notes, this can be a pain. A chat room allows you to eliminate all of this. Here's what we have to say about this on our website: "The Chat Room will keep track of your chat history, and notify all users who are currently logged off of the Brosix Network of any new messages the next time they log on." If anyone needs to review the conversation in the future, they can simply use the chat history feature to find what they're looking for.
Conclusion
So, there you have it. You should now understand why chat rooms are the new meeting place for companies. This technology could change the way you conduct business. Do you use chat rooms to communicate with coworkers? What do you consider the biggest benefits? Share your thoughts in the comment section below.