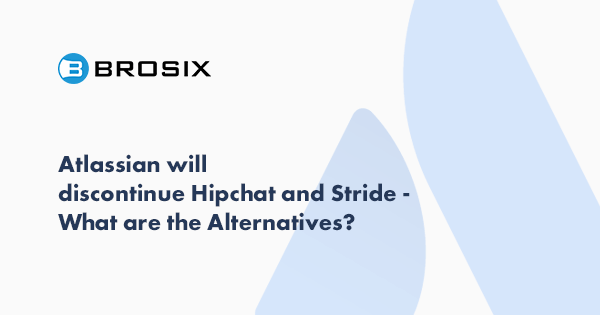 Best Stride & Hipchat Alternatives for 2020
The recent announcement that Atlassian will discontinue Hipchat and Stride is yet another shakeup in the rapidly changing field of personal and enterprise instant messaging platforms. With the news, it was announced that Slack, the popular team chat service, will acquire both Hipchat and Stride. Atlassian attributes the decision to dramatic changes in the real-time communications market and claims a partnership with Slack is the best way forward.
In a bid to better position itself in an ever-competitive market, Atlassian had tried to move its Hipchat customers to a newer platform – Stride – offering audio and video conferencing and project tracking. Having proved unsuccessful, Atlassian customers will now have to look elsewhere to meet their real-time communication needs. The announcement comes amidst the recent discontinuations of two other household names in the field of IM – AIM and Yahoo Messenger.
Despite Hipchat and Stride falling victim to the ever-competitive instant messaging market, users still have a wealth of other options. But with so many alternatives out there, if you're a Hipchat or Stride user, where do you turn?
For starters, you need to consider things like compatibility across your platforms and devices, features, and crucially, security. Importantly, Slack is offering a transition to its platform and expects most Atlassian customers to utilize this migration path.
Slack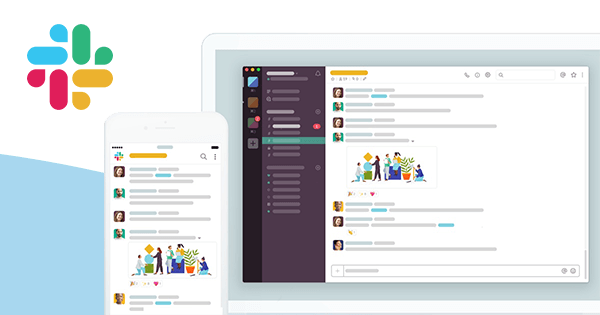 Slack is banking on the majority Atlassian customers transitioning to their platform. The popular team-chat service is already used by more than 500,000 organizations and boasts over 8 million daily users.
Launched in 2014, Slack has become a hit for its integration options and features like the Slackbot. By integrating third party apps like Dropbox, Google Drive, and Trello for project management, you can more easily share content and collaborate. What's more, the Slackbot gets you started by answering your questions, allowing you to add customized responses, and reminding you of tasks and important details. Slack also makes it easy to send links. When pasting a link into a chat, Slack automatically adds a headline, description, and picture, so you don't have to.
Whether or not your planning to migrate to Slack, make sure you're familiar with the process of exporting your data. Hipchat and Stride users can find that information here. If you're not sold on Slack, you might be wondering what other choices you have. In that case, here are a couple of other options.
Microsoft Teams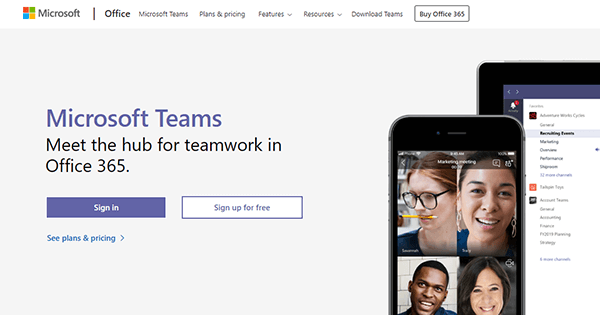 Atlassian users aren't the only ones facing an upcoming transition. Since September, Microsoft has been in the process of integrating Skype for Business into its Teams platform. In the process, Microsoft has been enhancing Teams in preparation for its incoming Skype for Business users and, at the moment, the two platforms are interoperable.
Offering document collaboration, one-on-one chat, team chat, and more, Teams already serves 200,000 businesses and is fully integrated with Microsoft Office 365. This integration effectively allows you to utilize Word, Excel, Meetings, PowerPoint, SharePoint, and a number of other apps as associated tabs which replicate the functionality of the app – all without ever leaving the Teams platform. What's more, Teams gives you the ability to invite people from outside your organization to collaborate on projects.
As the traditional work environment continues to change, it's important you have the latest tools at your disposal to fully enhance workplace productivity. Integration with Office 365, and now interoperability with Skype for Business until the transition is complete, make Microsoft Teams a solid option for you.
Brosix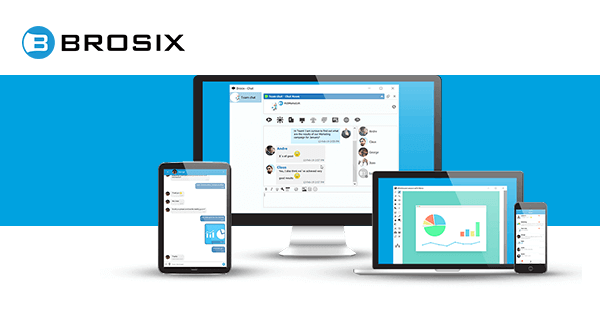 Launched in 2006, Brosix is one of the leading names in the business communication industry. Providing compatibility across all your devices and platforms, user-friendliness, and some of the highest security measures on the market, Brosix an excellent instant messaging alternative.
With Brosix you get text and group chat, unlimited size file transfer, a host of collaboration features, and much more. Where Brosix really shines, however, is with its range of administrative controls and high level of security. As an enterprise option, Brosix gives you full control over the features that each user can access so your communication is as focused or flexible as necessary. Better yet, it's all on a private network utilizing peer to peer technology. With end-to-end data encryption and the ability to integrate your anti-virus software into the network – your data is never exposed to malicious outside threats.
These days, efficient and effective communication and collaboration is a must for any workplace. Equally important, however, is the safety and security of your data. With Brosix you get the best of both worlds – streamlined communication and peace of mind.
In Conclusion
You should know that Slack, Teams, and Brosix are all available in free (though not without a few limitations) and paid versions, as well as for personal and enterprise use. That being said, there are differences, so where you decide to turn after Hipchat and Stride ultimately depends on you. Whatever your communication needs, however, chances are Slack, Teams, or Brosix have you covered.