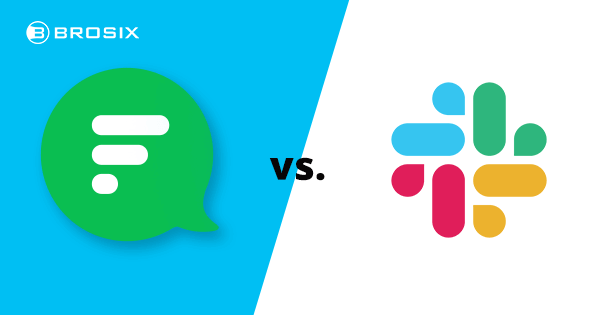 Flock vs. Slack – Which Chat Solution is Right for Your Team?
Slack is used by millions of users and teams of all sizes, making it one of the most popular team chat and collaboration platforms in the world. Slack's pole position, however, has made it a target, with all kinds of Slack alternatives taking aim.
Lately, we've been delving deeper into some of those options and comparing them to Slack. That allows us to not only examine our solution, Brosix, but also provide you the necessary information to choose the right team chat solution.
Recently, Flock has emerged as another challenger. Born in India in 2014, Flock is hugely popular there. But Flock isn't just setting its sights on Slack. It wants to take on Google and Microsoft, as well, even setting up offices in the US.
With that in mind, how does Flock stack up against Slack? And is it the right chat solution for your team? Read on to find out!
Pricing and Plans
A big reason more and more organizations are after Slack alternatives is due to Slack's price.
In a growing field of business chat solutions, Slack is one of the pricier options. There's a freebie version but that limits your searchable messages to 10K and integrations to 10.
To get the most out of Slack, you'll need to consider the Standard Plan. That gets you unlimited messaging history, integrations, the ability to share channels with third parties, screen-sharing, and voice and video calls for up for 15 participants. It'll also run you $6.67 per user per month.
If you want enterprise controls like the ability to manage users, you'll need a Plus plan. And for that, you'll need to fork over $12.50 per user per month. For large organizations, Slack also offers Enterprise Grid. Though for pricing info on Grid, you'll need to contact Slack.
Flock also offers a freemium version. It provides more flexibility than Slack's, granting you more storage and access to all the integrations in Flock's arsenal. Pro is Flock's cheapest paid option, costing you $4.50 per seat per month. There's an Enterprise Plan but, like Slack's Enterprise Grid, the price is kept under wrap and you'll need to contact Flock.
Affordability is more important than ever. Secure team chat shouldn't break the bank!
If cost is a factor – as it usually is for startups and small to medium-sized enterprises – give Brosix a look! Brosix Business is more affordable than Flock's and Slack's cheapest paid offerings, while Premium affords you robust communication, teamwork and peace of mind for just $6 per user per month.
Interface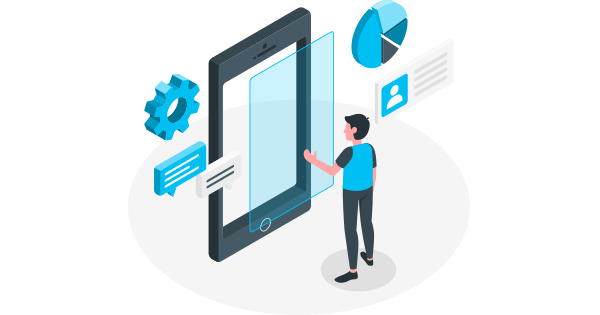 Interface and user experience are often matters of personal preference, depending on who you ask. Flock and Slack are no exceptions and both have their pros and cons.
That said, Flock is a bit more cluttered than Slack. There are multiple panels – left, right, and center. The left panel tracks conversations while the right provides access to Flock's main features. In between is where chat happens. Peppered in are multiple search fields, recent chats and shared to-dos, making it hard to figure out where to focus your attention.
Slack's design is much less busy – the focus clearly on conversations. Of the two main panels, the left panel organizes chats and features while the more prominent panel on the right is where chat happens. But that also means more features are hidden, taking more clicks to get to.
Another major difference is that Flock organizes itself by user. Users can be part of multiple teams, switching between them by navigating (yet another) bar on the left.
Slack, on the other hand, organizes users by workspace. If you're part of multiple workspaces, like your full-time and freelancing gigs, you'll need separate logins for each. That alone could compel you to consider Flock.
Chat
Flock and Slack both feature similar core features – chat channels, direct messages, group messages, threaded replies, and alerts and notifications. If that's all you're looking for, either platform should suit you just fine.
Threaded conversations are a controversial topic among users of communication platforms. While they provide a useful way to keep conversations separate, they can lead to a barrage of side conversations, create a noisy environment, and disrupt workflows.
Flock vs. Slack - Which Chat Solution is Right for Your Team?
Click To Tweet
If you're after a different approach to team chat, consider Brosix! Brosix lets you organize chat spaces any way you like – by project, department, or location for instance. Better yet, there are myriad ways to customize and focus team chat spaces without the threads or endless pings.
For all its popularity, Slack still features a few surprising inconveniences. For example, Slack creates a new conversation each time you add a new participant to a group. That means you have to rehash old conversations each time someone new joins. That's a huge productivity killer.
What's more, Slack caps group chat participants at eight. If you need more, you have to convert the conversation into a private channel. It's an unnecessary annoyance, especially for temporary conversations. Both Flock and Brosix avoid those inconveniences.
Extras
Flock and Slack afford you the communication and collaboration extras you'd expect, like voice and video capabilities, screen-sharing, and file sharing.
Both file sharing solutions have their respective limits, though. Slack caps uploads at 1GB and limits teams to 5GB storage on the free plan and 20GB per user on paid plans.
Flock features a stricter upload limit, just 100 MB. Teams on the free plan get 10GB of shared storage, while Pro and Enterprise plans offer users 10 and 20 GB, respectively. Brosix's unlimited size file transfer never caps file transfers, neither by size nor volume. It's accessible with a click from a text chat or chat room, and you can use it in tandem with voice and video chat!
With Flock, you also get polls, built-in task management and to-dos, channel-based mailing lists, and some integrations.
Speaking of integrations, Slack still rules here. While with Flock you gain access to 60 or so like Google Drive, Trello, Dropbox, and Twitter, Slack boasts 1,500 app connections in its directory.
Security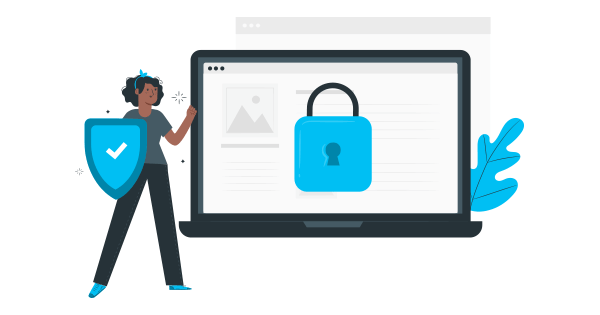 Enterprise-grade security is one area where team chat solutions like Flock, Slack, and Brosix differ from consumer-grade apps like Messenger, WhatsApp, Viber, and Telegram.
As one of the most popular team collaboration tools, you'd expect Slack to be a leader with regard to security. As such, the platform encrypts data both at rest and in transit. Slack also features granular app management and SCIM provisioning.
Slack also offers a range of features and add-ons for Enterprise Grid customers like Enterprise Key Management and Enterprise Mobility Management. The only caveat is, as we mentioned a bit earlier, Slack isn't forthcoming with how much those plans cost.
Flock is a bit more vague about their security protocols. Specifically, they only mention the industry-standard TLS 1.2 data encryption employed on traffic between clients and servers.
Both Flock and Slack are hosted in the cloud using Amazon's AWS web services. We should specify that that fact alone in no way makes Flock and Slack unsecure. But it should give you some food for thought. For instance, the sheer number of companies using cloud applications on top of AWS can present a lack of security visibility.
"It's next to impossible to know at all times who is accessing what and where across the organization (and, even more importantly, if any of the activity is malicious or anomalous)."
Furthermore, cloud-based collaboration tools are causing concern among some CEOs. According to Verizon's annual data breach report, about a quarter of data breaches are related to insiders who, thanks to these tools, have greater access to information than ever before.
So what does it all mean for your team collaboration? Often, cloud-based platforms like Flock and Slack feature ample security protocols. But it's up to you to:
Know the security features at your disposal;
Employ those features when necessary;
And educate your team on proper cyber hygiene.
If a cloud-based collaboration tool like Flock or Slack isn't right for you, try a self-hosted alternative like Brosix. You retain control over the data and information communicated on the network. What's more, all communication and collaboration transpire via a private team network featuring peer-to-peer channels, end-to-end encryption, and anti-virus and malware integration.

And it's all reinforced by an industry-leading enterprise toolkit. That affords you full contact management and control over who can chat with whom, the features to which users have access, and even user-specific data security levels.
Conclusions
Here's a quick rundown of our Flock vs. Slack comparison.
Pricing and Plans – Flock's freemium plan is a more flexible option. Go with Flock's Pro as a cheaper yet capable alternative to Slack's Standard.
Interface – Slack's interface is more minimalist and straightforward, providing a more intuitive user experience.
Chat – Flock and Slack both provide the chat features you'd expect. Flock avoids unnecessary inconveniences like a cap on group chat participants, and the hassle of a new conversation each time you add a new member to a group.
Extras – Slack is still king, especially if you're after integrations.
Security – Flock and Slack are both secure options, though Slack is more explicit on the protocols it employs. Neither platform offers the option to self-host. Consider your organization's needs in terms of security, such as the data and information you would share, communicate, and potentially store in the cloud.
As you can see, Flock is a worthy Slack alternative. If you're not convinced though, why not give Brosix a look? It's a more affordable, highly secure, and feature-rich option. Try it for free!