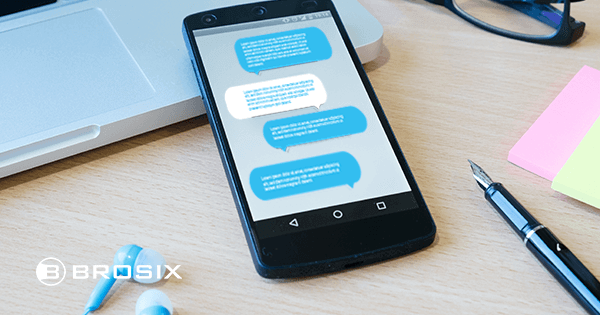 The Best Business Messaging Apps for Android and iOS
The number of business messaging apps available for Android and iOS is head-spinning thus choosing the right alternative for your business, and your devices, can truly be a challenge. Check out these five potential solutions and better meet your internal communication needs.
Slack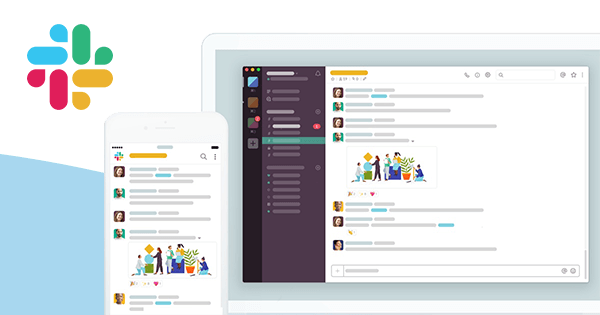 Slack was launched in mid-2013 by the team that built Flickr and, thanks to a wide array of features, has become a popular way to chat in groups. One of those features is a notification system for keywords. Suppose you've got a project called "Yukon." You can set Yukon as a keyword in your notifications and whenever it's used in a public channel (not in a direct message or private channel) you get an alert.
People seem to have fallen in love with Slack for its myriad integration options. By affording you the ability to integrate third party apps, Slack has streamlined communication for all your teams. Let's say you're using Trello for your project management needs. By linking it with Slack, you can reach existing Trello cards, make updates, and even receive notifications when an update is made in Trello.
Without a doubt we're multitasking more than ever. Having that in mind, Slack allows you to balance all your groups – work and private – in the same app.
Microsoft Teams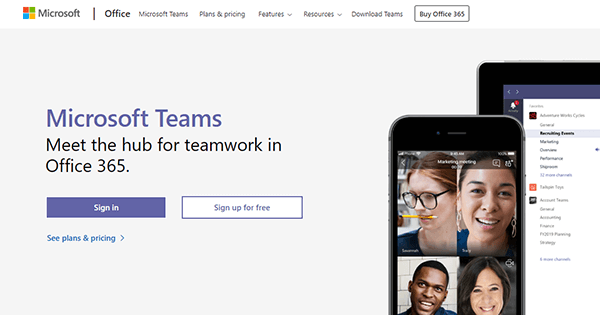 If you work for an organization that pays for Microsoft Office 365, then you may be familiar with Microsoft Teams. Available to more than 85 million 365 users, Microsoft Teams looks and feels like Slack, but as its immediate competition there are some features which set it apart.
Allowing you to integrate apps from the Microsoft Office 365 Suite into your chats, you can effectively add Word, Excel, Meetings, PowerPoint, SharePoint, and a host of other apps as associated tabs which then replicate the functionality of the app without leaving Microsoft Teams.
With your distributed teams in mind, Microsoft has built Skype straight into its Teams platform. A video icon next to a channel means there's an ongoing video meeting and, by clicking the team and then "Join Conversation," you can jump in mid-meeting. What's more, with Teams you don't have to worry about email integration, as every channel has a dedicated email address where emails can be directly forwarded.
Though an excellent team collaboration solution, Teams can only be used as part of Office 365.
Twist
Twist provides a radically different framework from Slack or Microsoft Teams, aesthetically closer to email. From there, it begins with channels which can be public, private, or by invitation only and then organized accordingly by topic, department, or theme. Channels are broken down into threads – similar to email messages and including a 'Notify field' and subject line.
While Twist can feel like email, it does differ in a few ways. Everyone in the channel can see the threads, including those not directly involved in the conversation. But unlike the ambiguity of being cc'ed in an email, the Notify field means you'll always know if a message directly concerns you. With Twist, you're either notified or not. And you decide how to proceed.
Conveniently, Twist includes a Time Off status if you're going to be out for any reason. It even changes your profile picture to indicate that you're unavailable. With Twist you can edit messages, and should you accidentally post something in the wrong channel, you can fix that, as well.
While Twist is a nice alternative, it does lack some features of other team chat solutions. Noticeably missing is both audio and video chat, as well as screen sharing.
Glip
If you're disillusioned with email, Glip from RingCentral offers a team chat solution with the business chat features you'd expect, but also a few added bonuses.
One of those handy features is collaborative documents and the ability to annotate images. Similar to GoogleDocs, you can edit and comment on documents, images, and PDFs in real time. Moreover, the ability to annotate images means that you can more effectively communicate your thoughts and ideas – especially useful for teams that frequently work with visuals.
Glip's To-do and Calendar features keep you organized. With To-do you can easily create a task, assign it to someone, note the deadline, and attach the necessary files. The Calendar, on the other hand, not only allows you to display tasks which carry a deadline, but also integrate Google Calendar, Outlook, and iCal.
One of the drawbacks of Glip, however, is that a user's email can only be associated with one account – a bit limited compared to other business chat solutions which allow users multiple affiliations.
Brosix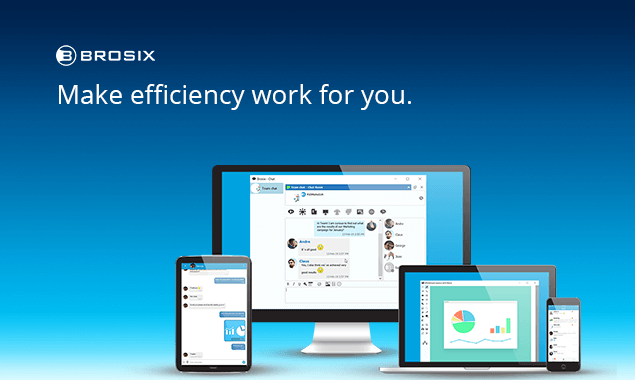 Brosix is an all-in-one instant messenger and collaboration solution offering a secure and private team network with a wide array of admin features – so you can keep your team communication as focused or flexible as you'd like.
Brosix gives you broad control to delegate the features that each user can access. From the Web Control Panel simply enable/disable tools like text chat, voice and video chat, and file transfer for individual users, certain groups, or all users. Chat Room Controls further streamline communication by allowing you to designate who can join or leave chat spaces. Rooms can be closed and then reopened at any time; particularly useful for specific projects like cyclical hiring or during tax season, for instance.
If you've ever had to recall details from a prior chat then you know the hassle it can be. By keeping a record of your organization's correspondences, and in step with many internal communication policies, Chat History Archive makes obtaining this information easy. For your peace of mind, only the authorized network administrator has access to the Users History Archive.
In Conclusion
You know your internal communication needs better than anyone. But you need the right solution – for your business and your devices. With these five options, you'll enhance your team communication while ensuring efficient collaboration across your Android and iOS devices.