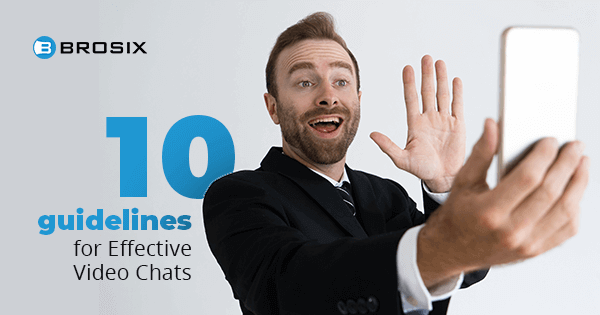 Effective Video Chats Need Structure. Here Are 10 Guidelines.
April 19, 2019 Instant Messaging



The nature of work is changing. While working from fixed locations is no longer the norm, utilizing technological advances to work more smartly, efficiently, and effectively is. And that means more remote workers, distributed teams, and outsourcing.

While email and instant messaging keep us connected, sometimes the nature of the communication requires a more personal touch. And this reality can be a burden for both employers and employees. On average, domestic business trips cost $949 per person, while international travel will set an employer back $2,600 per person. Ouch!

In some instances, video chats can mitigate some of these expenses and hassles. From presenting budget reports, onboarding material, and marketing campaigns, to conducting video interviews, or simply checking in with remote teams, video chat is more effective than a simple audio call, and vastly more engaging than email or instant messaging.

But just like productive in-person meetings, video chats shouldn't be held at random or without an agenda or some basic preparation. In order for them to be effective, they need structure.
Here are the guidelines.
1. Test Your Tech
Whatever software you're using, check it out before the video chat. Try a test call or two to make sure everything – microphone, camera, and software – is operating smoothly. Check for updates and, if possible, download them well in advance of the the call. Nothing says ill-prepared like running late because your video chat software isn't compatible, or up to date, with your device.
2. Check Your Connectivity
In accordance with testing your tech, you also need to check your internet connection.Your software may be in working order, but if the connection isn't up to par you'll experience a range of problems – think pixelated faces, muffled voices, and freezing video. For an effective video chat, you'll need a fast and stable internet connection.
3. Put Yourself Together
Yes, even for a video chat, you need to look nice. Unless you're phoning Mom and Dad from college, looking like you just rolled out of bed isn't going to cut it.
While that doesn't necessarily mean you need to put on a suit, hoodies, sweatpants, extreme colors, and loud patterns won't do you any favors. After all, how you dress has implications on your professional reputation. What's more, people generally look worse in low-res. So use the occasion to don a neutral shirt or blouse and keep it neat and clean.
4. Minimize Distractions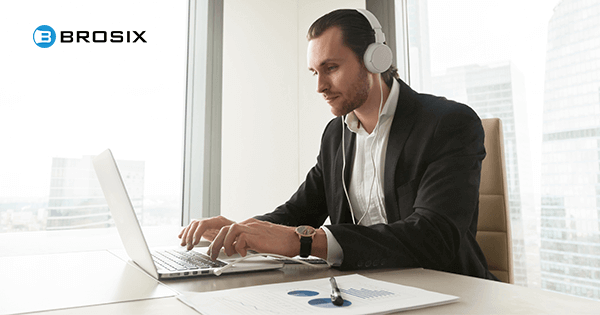 On a normal voice chat, you may be able to get away with standing up, moving around, fidgeting, or even checking your email. The same, however, can't be said for a video chat.
Your audience will know the minute your attention begins to wander. So keep your phone on silent. Stay off social media. Don't peruse your emails. And worse, don't type if you're on a video chat. If your microphone's located in close proximity to your keyboard, that Twitter update is going straight into the ears of the other party. Not cool.
Lastly, make sure the line of sight of your camera is free from visual distractions. Keep your background as neutral as possible. And take care to clean up your workspace. There's no need to subject the other party to mountains of paperwork or the leftover Chinese food containers from lunch.
5. Apply Common Courtesy
Just as you would in an in-person meeting, apply some common courtesy to your video chats.
It goes without saying that your camera should be on. If the other party's camera is on but yours isn't, they may speculate as to why they can't see you. Maybe you're still in bed. Maybe you couldn't be bothered to get dressed. Are you taking the video chat seriously? All of these reflect your professional reputation.
With a webcam, position it as close to where you'd naturally be looking at the other party. On a laptop, look directly into the camera. This will help you maintain a semblance of natural eye contact necessary to appear attentive.
Finally, remember that audio – if it's running through a separate channel like a phone – can remain connected even after the video has been disconnected. Moreover, just because someone's not in camera sight doesn't mean they're not in the room. So if multiple people are present, always let the other party know exactly who's in the room. Warm them that mics and cameras are live. And only initiate private discussion after you've checked and rechecked that both audio and video are disconnected.
6. Keep Track of Time Zones
It's commonplace to carry out video chats with parties located in different countries or even on different continents. That's the beauty of the technology, after all!
Just make sure you're coordinating with the other party to choose a time that's convenient for everyone. You'll need to keep this in mind when sending calendar invites for video chats. Sending the incorrect time can lead to confusion and could hinder the effectiveness of the video chat.
What's more, unless it's urgent, don't ring the other party out of the blue. If you don't like surprise guests at home, treat a video chat in a similar manner. Give the other party a heads-up before you commence a video chat.
7. Set the Stage Beforehand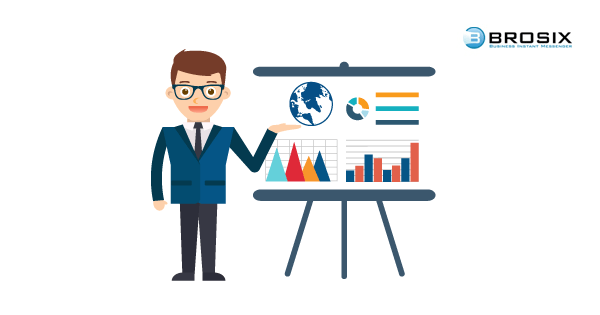 For maximum productivity, the other party needs to know why they're participating in the video chat. At a minimum, send an agenda beforehand. If you plan to discuss other information – presentations, onboarding materials, or company financial reports, for example – distribute those via secure peer-to-peer file transfer. This allows the other party to prepare more appropriately and, in turn, facilitates a more productive video chat session.
Moreover, if multiple people are present for the chat, designate a facilitator, time for questions and comments, and even a hand-raising policy. This keeps participants from interrupting or talking over one another.
8. Acquaint Yourself with the Features
In order for a video chat to be effective, you also need to be familiar with the tools you'll be using. Prior to the call, know how to commence a video chat, where the mute and unmute button is, and whether you'll be using any other features; like screen sharing or a virtual whiteboard, for instance.
In addition, assume the other party is using the technology for the first time. Make sure they're familiar with each feature and tool they'll be expected to use during the call.
9. Regulate the Environment
By now, you've probably seen the video. A professor is on a live video chat from his home with the BBC. All is going according to plan until in barges one child, shortly to be followed by another.
No, you can't fully predict or prevent children's behavior. But it does underscore the need to take some precautionary measures before conducting a video chat. Stay away from crowded public places with slow wi-fi and myriad background distractions, like coffee shops, for example. At the office, put a sign on the door explaining that you're on a video chat. And if you have to conduct a video chat from home, try to remember to lock the door!
At the very least, if something doesn't go according to plan, stay cool. How you handle an unpredictable situation may not only affect your professional reputation. It could just go viral.
10. Choose a Reliable Software
You can follow each of these guidelines 'to a tee,' but it still won't mitigate the need for a reliable software that's not only user-friendly and feature-rich, but also highly secure.
Brosix Instant Messenger, as an example, offers a quality video chat solution which you can easily launch either via a user's contact list or text chat window. From there you can pair the feature with many of Brosix's other enterprise communication and collaboration tools. Co-browse the internet and conduct more productive competitor research. Co-develop graphs or flow charts via a virtual whiteboard. Or share your screen to enable a more effective onboarding session.
What's more, Brosix provides some of the strictest security protocols on the market. Communications across the platform transpire over a private team network, utilize peer-to-peer channels, and feature end-to-end AES 256-bit encryption; ensuring your video chats, as well as your data, are safeguarded.