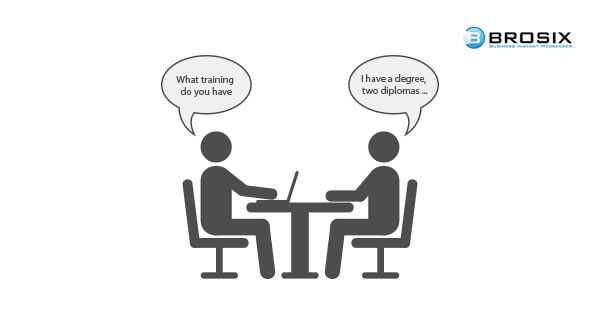 Video Interview: It's Easy with the Right Application
July 12, 2017 Instant Messaging



In today's day and age, there is no reason to interview job applicants in person. While this may be necessary at times – especially toward the end of the hiring process – don't hesitate to use technology to your advantage, such as a video interview application.
Why it's a Big Deal
Sure, you could conduct an interview over the phone, but there are times when you need to see the other party. This definitely holds true during a job interview, as you want to personally connect with the candidate.
Here are some of the many benefits of a video interview:
The opportunity to see the other person without the need to be in the same room
Less time spent on the interview process
Less money spent on the interview process (since neither party has to travel)
Easy for both parties to get involved with nothing more than a web cam
The opportunity to open several video sessions at the same time (if necessary)
It's not always easy to take the first step toward implementing a video interviewing strategy, but once you do so everything will fall into place.
Use with Other Features
At Brosix, for example, we make it simple to combine video chat with a variety of other high level features, such as:
Screen sharing. This gives you the ability to show the candidate what you are talking about, as opposed to simply "telling" them.
Create diagrams, graphs, and any other visual imagery that will help more clearly share your thoughts.
File transfer. Do you need to transfer a file to the candidate, such as a job description? You can do so during your video call, all without having to rely on other technology, such as email or text message.
All of these features can come in handy during a video interview. While you may not intend to use each and every one, you never know when the opportunity to do so will move to the forefront.
Tip: if you can add value to the interview by using one or more of these features, don't hesitate to do so.
How to Get Started
Once you realize that a video job interview is the right approach, there are some key steps you can take to get started. Consider the following:
Setup everything on your end. In other words, make sure you all your technology is in good working order and that you know the process you will follow.
Invite the candidate. It's a good idea to do this as far in advance as possible, as you want to give the person all the information he or she needs in order to prepare for the interview.
Make it easy on the candidate. While you may have many years experience interviewing candidates via video, the other person may be new to this. For this reason, it's only natural for their nerves to show through at times. You should do whatever you can to ease the tension and make the process go as smoothly as possible.
By taking this basic approach, you'll find it easy to not only schedule a video interview but to carry out the discussion in an efficient and meaningful manner.
Conclusion
It's easy to believe that conducting a video interview is more of a hassle than anything else, but nothing could be further from the truth.
With the right application, such as Brosix, this is a simple process that will bring many benefits to your company.
Have you interviewed candidates in this manner in the past? What steps did you take to ensure success? Share your personal experience in the comment section below.