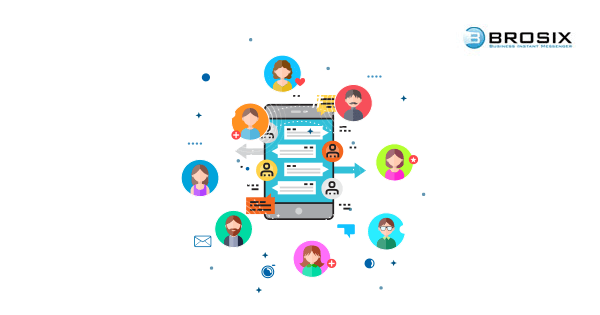 6 Use Cases to Boost Your Video Chats
July 29, 2019 Productivity



Technological advances over the years have changed the workplace and, as a result, the way we communicate. One such innovation – video chat – has the power to bring individuals, teams, and organizations closer together and enhance efficiency and productivity in the process.

Of course, video chat should never serve as a replacement for human contact, but rather as a substitute when circumstances render in-person communication logistically impractical or impossible.

With a bit of structure and planning, video chats over a private team network can improve team collaboration and functionality, organizational performance, and, in many instances, save money.

Here's How.
Dynamic Meetings
Video chat is a great stand-in when issues like distance and cost present a logistical challenge to gathering in-person, but email and instant messaging are otherwise too impersonal.
By connecting the relevant parties in real time, video chats provide an opportunity for insight, feedback, personal discussions, and collaboration – action which is delayed, or can't be made altogether, when participants have to book flights, traverse lengthy distances, and then manage ground transport, lodging, and meals; and that's before you can get down to business at hand.
By utilizing video technology to connect with stakeholders, you can:
Enhance one-on-ones – making them quicker and more personalized and effectively building trust with employees
Enable cross-functional teamwork – eliminating the hassle of phone calls, messy email chains, and emailing or physically mailing materials; for example, between marketing and sales
Speed up and streamline the communication of updates, revisions, and advice, knowledge and idea sharing, and the general decision-making process
Impactful Hiring
First impressions matter.
Video chats allow your organization to better shape the way future employees see the company. What's more, in instances where in-person interviewing, onboarding, and training isn't possible, video chats provide a solution that's engaging, flexible and less burdensome to each party involved.
Interviews – While video interviews haven't always been commonplace, today they're essential to the hiring process. Not only do video interviews broaden your reach to potential candidates, but they also help you reduce a large candidate pool by allowing you to conduct more interviews more quickly and efficiently. Video interviews also afford you the ability to integrate tech into the interview process. Over video chat, a candidate could create a whiteboard conference or screen share a presentation, for example; allowing you to gauge in tandem appearance, body language, and familiarity with tech and tools.
Onboarding – 75% of employees who were satisfied with their organization's onboarding also reported loyalty to their employer. While under most circumstances in-person onboarding is ideal, it's not always possible. It can also leave new employees feeling overwhelmed and rushed. With remote employees or new hires who haven't yet relocated, an introductory video chat with the team could ease pressure and help a new team member feel welcome. In addition, by scheduling video chats between HR and new hires, both before sending onboarding material and during the process itself, you more personally reiterate support and clarify anything unfamiliar.
Training – New hires need training. Naturally, some of this is down to the employee's drive and determination to learn new skills and improve their existing skillset. Coupling video chat with tools like screen sharing and co-browsing, however, helps to more personally monitor progress, as well as familiarize new hires with internal communication platforms, processes, and company and product information.
The Daily Stand-up
During a daily stand-up meeting, or Scrum, team members briefly address what they've accomplished since the last Scrum, what they'll accomplish until the next Scrum, and what challenges or barriers may impede progress.
Though routine in many tech companies, the principle of Scrum works for myriad other non-tech teams or organizations, too. And while it may not be possible or practical to keep in touch with remote teams or employees on a daily basis, a weekly scrum via video chat helps distributed teams eliminate convoluted group emails, preserve face to face interactions, and more efficiently:
Coordinate projects
Get task updates
Make decisions
Gain feedback
Foster an environment of teamwork
Remote Diagnostics
Sometimes it's just easier to explain a complicated situation face to face. Even with distributed teams, or in instances when IT or support teams are offsite, video chat makes this possible.
Adding video chat to your internal support procedure allows those in need of support to explain the situation more precisely and concisely than an email or instant message. The support team, on the other hand, can more personally diagnose and address the issue.
In addition, by screen sharing or sending a screenshot of the issue or solution at hand, the support specialist gains vital information – like device, OS, and browser, for instance – while the team member gets a more visual demonstration of the solution; allowing for the more effective resolution of support-related issues.
Worthwhile Online Teaching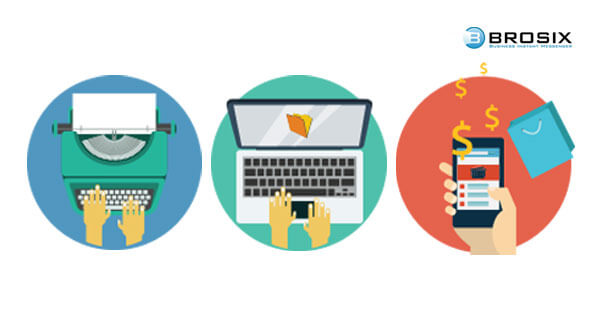 Just as meetings used to only transpire in-person, there was a time when the very idea of distance learning was unheard of. Thanks to technology and innovations like video chat, though, those days are long done.
A video chat solution coupled with real-time communication and collaboration tools more than just allows for the seamless delivery of lessons and instruction. It also enables the sharing of assignments, collaboration on projects, and discussion of questions and topics; aspects fundamental to any educational program.
By utilizing an all-in-one communication and collaboration solution, online instructors can:
Robust Team Collaboration
Whether you're in the planning or closing stages of a project or initiative, carrying out day to day administrative duties, or you just want to brainstorm ideas for a presentation at an upcoming conference, video chats enable visual team collaboration that's more real, meaningful, and productive.
When fused with collaboration tools like a virtual whiteboard, screen sharing, and more, a video chat solution like Brosix Instant Messenger, as an example, not only allows for the real-time communication of essential information, but enables dynamic teamwork, as well.
For example:
Dev and QA teams can more successfully work together on functional documentation, test cases, and product demos.
Designers and content writers can more quickly and efficiently collaborate on copy and page layouts and edits
Teams can more effectively brainstorm new products and features, marketing campaigns, employee happiness initiatives, and more
Employees company-wide can more usefully provide input and feedback on internal processes, policies, and procedures
The Outcome
As these use cases demonstrate, an effective video chat solution helps you in many ways – whether you're an entrepreneur running a small startup or a large organization with distributed teams and offices in multiple locations; or anything in between.
By enabling communication that's more personal, meaningful, and impactful, video chats can enhance team collaboration and cohesion, organizational performance, and even cost savings.