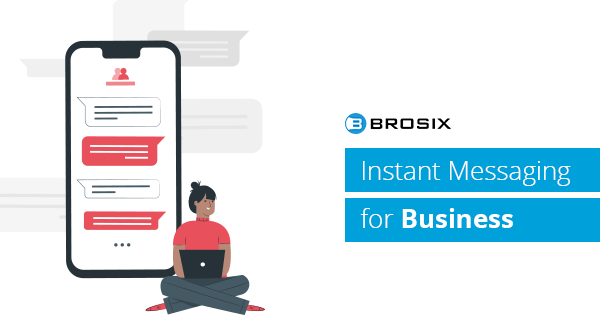 The 15 Best Instant Messaging Apps for Businesses (Free and Paid Tools)
Instant messaging has soared in popularity in recent years. In fact, the number of worldwide instant messaging accounts is expected to top 9.5 billion by 2025.
There's no doubt that your customers are using instant messaging platforms. The same goes for your team.
The real question is whether you're maximizing instant messaging, also known as IM, to meet your business needs.
That is, connecting with your customers on their preferred channel, while also providing your team with a tool for efficient internal communication and collaboration.
So what exactly is instant messaging and what are the best instant messaging tools for businesses?
Read on to discover the top instant messaging apps you can use within your organization.
What Is Instant Messaging?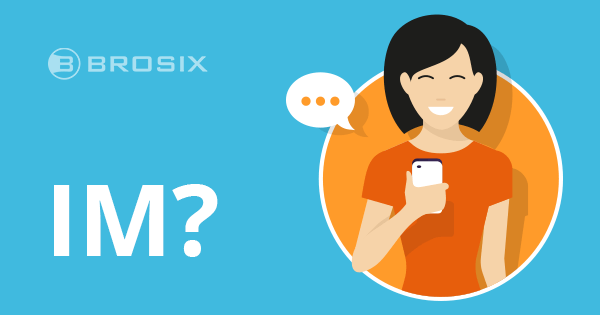 Instant messaging, also known as IM, is an online communication method that connects two or more people in real time for back-and-forth conversation. 
Instant messaging software has long been known for its direct peer-to-peer connections, pioneered by the now inoperative AOL Instant Messenger (AIM).
AIM, and other similar IM programs, initially allowed two 'contacts' to directly send and receive text-based messages, provided both users were online, logged on with the client and had access to each other's unique screen names.
While most people view IM as a vehicle for sending direct messages, nowadays most instant messaging apps employ centralized servers that facilitate messages between users. Often, users access the platform by downloading the client's application to their device of choice and registering with their phone number. In some cases, access to the network can be controlled by a network administrator.
In recent years, IM has expanded to include various communication features, not just for personal use, but for corporate environments. This development has brought a range of benefits to both individuals and companies, including better communication between coworkers and increased team productivity.
Top Instant Messaging Tools for External Business Communication
Now that you're familiar with the definition of instant messaging, let's explore the most popular instant messaging platforms your business can use for external communication.
WhatsApp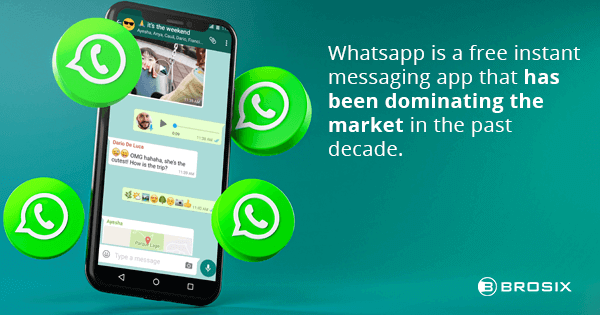 Available on: Android, iOS, Windows, macOS, Web
WhatsApp is the most-used instant messenger app around. With 2 billion monthly active users, there's a good chance your customers are using its texting, group chats, file sharing, and voice and video calls. There's a group chat feature allowing all members or only admins to send instant messages.
WhatsApp also features business tools to connect enterprises with their customers. The WhatsApp Business App is intended for small companies and offers one-on-one communication with customers. It allows you to create product/service catalogs and automate, sort, and answer messages.
There's also the WhatsApp Business Platform, which is aimed at medium and large organizations. It gives access to the WhatsApp API to help you deliver content at scale. Here are its most prominent features:
Send out promotional messages; 

Set automated messages;

Send notifications for order confirmations and shipments;

Receive orders right within WhatsApp;

Re-engage customers after abandoning the cart;

Boost customer support as a live chat solution;

Access metrics, like instant message delivery and response rate.
Messenger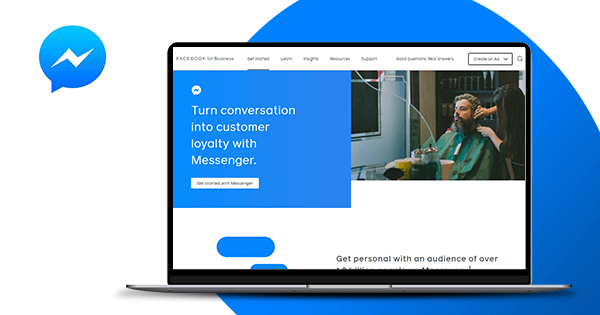 Available on: Android, iOS, Windows, macOS, Web
As an IM app to boost your business's external communication capabilities, Facebook Messenger is right on WhatsApp's heels. Messenger is available in almost every country but is currently banned in China, Russia, and a few others.
Your business probably already has a Facebook page and even if your customers aren't on Facebook, they're probably on Messenger.
If that wasn't enough, Messenger allows your business to leverage the power of instant messaging in a host of ways.
Generate leads via Messenger campaigns;

Boost

customer service

with the live chat plugin;

Produce scannable codes to bring new users directly into Messenger conversations with your business.
Messenger ad campaigns are priced individually through the Meta Ads Manager.
WeChat
Available on: Android, iOS, Windows, macOS
If you've got customers in China, WeChat is a no-brainer. With more than 1.3 billion monthly active users, the app for messaging, social media, and e-payments is where your customers will be most accessible.
In addition to full messaging capabilities, you also get payment services, news, maps and more. Like Messenger, you can use WeChat to launch various marketing and ad campaigns.
WeChat is unique because it also doubles as an IM app for businesses. WeCom (formerly WeChat Work) is the dedicated internal communication and office automation face of the platform, used by industry throughout China.
Just keep in mind that using WeChat comes with inherent risks to privacy and the security of user data and information.
Telegram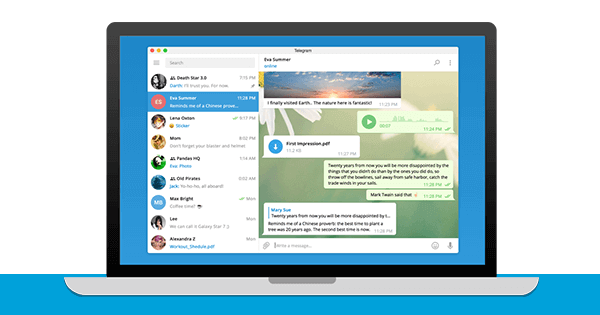 Available on: Android, iOS, Windows, macOS, Linux, Web
Telegram doesn't boast the billion-strong user base other instant messaging services on this list do. That said, thanks to features like bots, secret chats, supergroups and the ability to send files up to 1.5 GB, the messaging app is gaining popularity among businesses, especially in countries with tight restrictions on messaging apps.
Several unique features can boost your lead generation, like public channels and groups, and supergroups allowing for up to 200,000 users per group.
Just know that Telegram chats aren't encrypted by default – you have to manually turn on encryption. What's more, Telegram's client-side code is open-source, but its encryption protocol is homegrown and unverified by experts. Which could give you a false sense of security.
Skype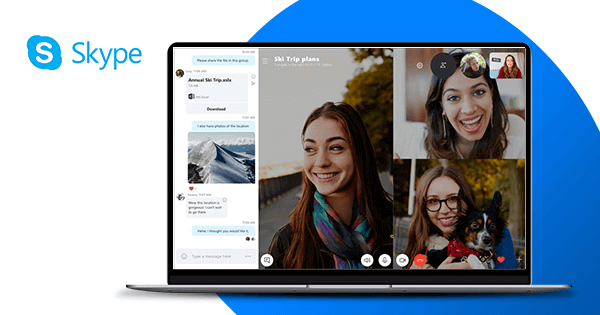 One of the original apps for instant messaging, Skype began in 2003 as a peer-to-peer platform for IM and calling capabilities. Skype still offers individuals and small teams reliable instant messaging, voice and video calling and screen sharing. It's also great for calling landlines at majorly reduced rates.
If you're after Skype messaging, but on a dedicated business network, Skype has you covered – for now. Skype for Business takes place on a separate network and you can invite regular Skype users to join. You get everything in the consumer-grade version, plus a whiteboard, video conferencing, personalized meeting URLs and the ability to record meetings.
Unfortunately, Skype for Business was retired by its parent company Microsoft Teams in 2021.
While Skype lives on, check out these Skype for Business alternatives, or explore the top instant messaging tools for internal communication listed below.
Best Business Instant Messaging Apps for Internal Team Communication
While it's important to be aware of the options you have in terms of external business communication, the truth is, most of your conversations probably happen internally.
That being said, let's dive into the best business instant messaging tools organizations can use for effective internal communication.
Brosix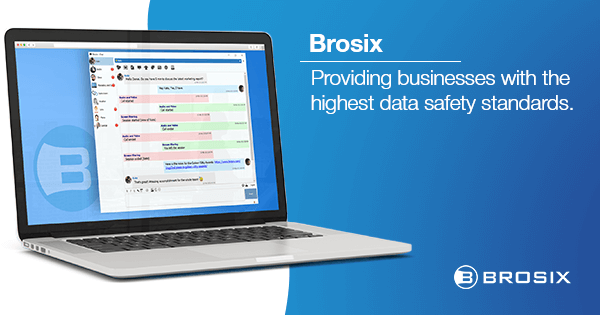 Available on: Windows, macOS, iOS, Android, Linux, Web
Since 2006, Brosix has provided an all-in-one business instant messaging app for enterprises of all types and sizes.
With Brosix you get more than internal team chat. You get a versatile business solution featuring dynamic productivity tools, robust security, and comprehensive administrative control.
featuring dynamic productivity tools, robust security, and comprehensive administrative control.
Voice and video capabilities, screen sharing and a native whiteboard solution streamline communication and collaboration. Broadcast messages lets you target your message to a handpicked audience.
Unlike other instant messengers for business, Brosix's unlimited-size file transfer never restricts file transfers, neither by size nor volume. Businesses looking to boost customer support can easily deploy the engaging live chat solution.
Fully Encrypted, Private Team Messaging
A Brosix team network ensures secure business communication. Platform users must be authorized on an individual basis by a network administrator. All channels utilize fully encrypted, peer-to-peer connections that you can further bolster with anti-virus and malware integration.
Custom Productivity and Platform Management
Brosix's administrative features enable granular platform management. Delegate features and tools on a user or team basis, tailor shared chat spaces and contact lists, authorize multiple team admins, establish individual data security levels, and more.
Brosix pricing: Free team network, chat history and admin control for 3 users; $4 per user/month for Business; $6 per user/month for Enterprise
Discord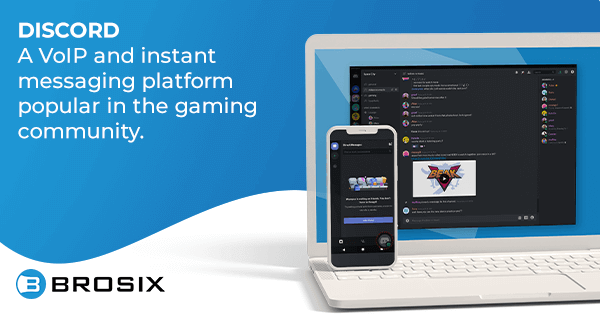 Available on: Windows, macOS, iOS, Android, Linux, Web
Like a walkie-talkie, Discord delivers real-time push-to-talk communication. It's a unique twist on instant messaging software for businesses. Originally created to bring gamers a more interactive experience, Discord's rich voice capabilities – paired with chat and screen sharing – have gained traction in the business world.
There are some differences, though. While many business messengers organize conversations into workspaces or chat rooms, Discord arranges them by 'Servers,' with all your Servers accessible on one interface.
Moreover, Discord's voice option is fully separate from text-based messaging. Voice chat continues in the background, which you can mute through the push-to-talk feature. Clicking on a voice channel immediately starts communication with users.
As a tool for gamers, you get some integrations like YouTube, Twitter, Reddit and a few others geared toward the gaming community. This also means you'll get a wide range of users on the platform. Which may not suit your business standards.
To see how Discord stacks up as a messaging tool for businesses, check out our in-depth look!
Discord Pricing: Discord's freemium version offers core functionality; Nitro for $9.99/month; Nitro Basic for $2.99/month.
Mattermost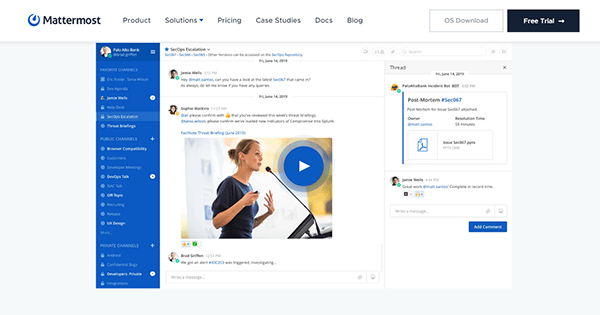 Available on: Windows, macOS, iOS, Android, Linux, Web
Businesses in search of an open-source instant messaging platform needn't look further than Mattermost. What's open-source, you ask? This gives you the power to fumble around with the source code, tailoring it to better suit your company's needs.
With Mattermost you get a wealth of customization options at your fingertips like custom branding and login page design, the ability to customize languages in the UI, and even the ability to add encryption on both communication and server levels.
Messaging happens via direct one-on-one chat, or in groups through public and private channels. There's also voice, video, and screen sharing.
Mattermost is a self-hosted program so you'll need to deploy it on your server. A wealth of open-source integrations are available, as well as connections with third-party apps like Jira, for example.
Mattermost pricing: Free version; $10 per user/month, which will suit most small teams and startups; there's also a scalable option geared towards large businesses
Microsoft Teams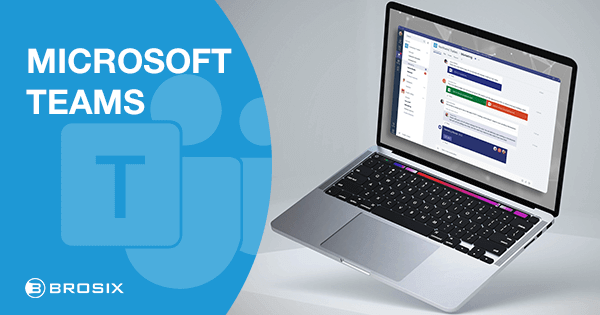 Available on: Windows, macOS, iOS, Android, Web
With 300 million monthly active users, Microsoft Teams overtook Slack as the king of instant messaging for business.
Teams features a few key selling points, one being its in-messaging word-like formatting. You can change font styles, and create bulleted lists within each IM. Then there's Teams' deep integration with Office 365. Collaboration within the entire Microsoft Office toolkit without leaving the app makes it great for the corporate environment.
Two different bots – T-bot and Who-bot – start you on the platform, and enable you to search the company intranet and extract relevant information. Teams also features nearly 200 other integrations. Internal communication on Teams happens in group chat rooms with threaded conversations or via private chatting.
However, there are a few drawbacks. For small businesses on a budget, Teams doesn't come cheap. Teams is also notoriously complex and time-consuming to set up, so you may need some patience.
Teams pricing: $4 per user/month for Business Essentials; $6 per user/month for Business Basic; $12.50 per user/month for Business Standard
Fleep
Available on: Windows, macOS, iOS, Android, Web, Linux
Fleep is a great tool for inter-business communication. With Fleep, you can chat with other Fleep users and teams outside of your organization.
Fleep delivers the core messaging capabilities you'd expect from an instant messaging app. There's also unlimited messaging history, native task management and the ability to send emails through the app.
While Fleep offers 20 or so integrations like Trello, Jira and Google Drive, you don't get collaboration tools. Moreover, you don't get native voice and video calling. That takes place through Whereby, which has its own limitations.
Fleep Pricing: Free trial for 2 weeks; Business plan starts at $5 user/month for full control over team communication and conversations; Enterprise plan requires a custom price offer
Chanty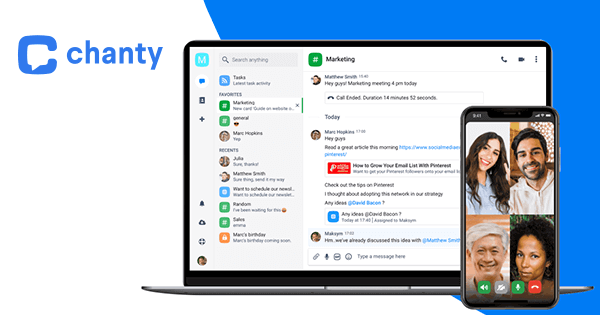 Available on: Windows, macOS, iOS, Android, Web
You may not have heard of Chanty, but this relative newcomer should be on your radar. Joining the ever-crowded field of messenger software in 2018, Chanty affords small to mid-sized companies an AI-based business IM tool at a reasonable price.
Chanty merges all aspects of team communication – one-on-one and group chat, voice and video calls, and task management. You also have a handful of useful integrations like Google Drive, Trello, Dropbox, and GitHub.
Users in search of order will love Chanty for its Teambook feature. Teambook keeps messages, links, contacts and tasks organized by folder in one location. For team collaboration, Chanty offers file sharing, screen sharing and a complete searchable messaging history.
Chanty pricing: Free plans limited to 5 users per team; $3 per user/month for Business
Troop Messenger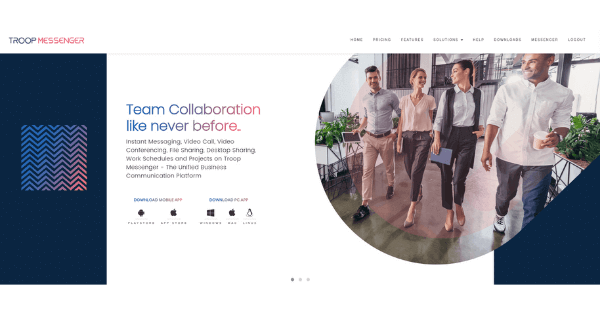 Available on: iOS, Android, Windows, macOS, Linux
Troop is another business messaging app you may not be familiar with yet. Attractive pricing options, however, mean that it likely won't go unnoticed for long.
For just a buck per user per month, you get messaging, voice and video, file sharing, screenshots, usage analytics and fingerprint security. The Enterprise plan tacks on screen sharing, some privacy chat features and the ability to edit sent messages.
Troop provides integrations with Zapier, Google Drive, and Dropbox. It allows users to self-message, share programming code, mention participants, respond to messages later, and share a screen.
Troop pricing: Free 7-day trial; $9 per user/month for Superior; $5 per user/month for Enterprise; $25 per user/month for Premium
Flock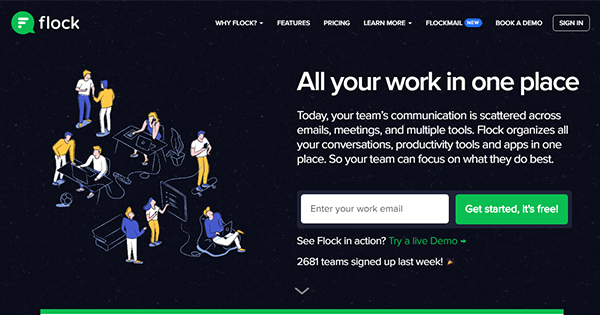 Available on: Windows, macOS, iOS, Android, Linux, Web
Flock is hugely popular in its native India. But it isn't stopping there – Flock recently set its sights on Slack, Google, and Microsoft.
Flock offers the core chat features you'd expect from a business messenger software – chat channels, direct messages, group messages, threaded replies, and alerts and notifications.
Many IM tools require integrations for things like task management, to-dos, channel-based mailing and polls. With Flock, however, that's all built-in. If you're after integrations specifically, Flock offers over 50, with Google Drive, Trello, Dropbox, and Twitter, to name a few.
The free plan gets teams 5GB of shared storage, while Pro and Enterprise plans offer users 10GB and 20GB, respectively. You will face a strict file upload limit, though – just 100 MB.
Flock pricing: Freebie plan limited to 10K messages; $4.50 per user/month for Pro; Enterprise Plan on request
Ryver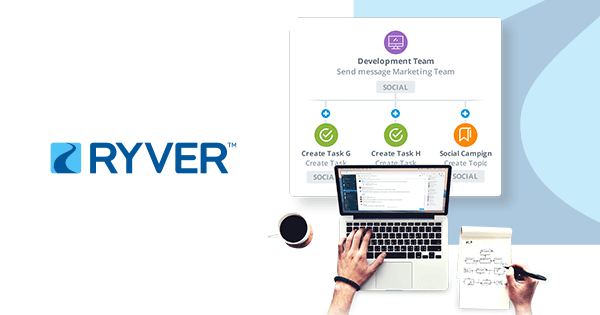 Available on: Windows, macOS, iOS, Android, Web
Ryver's built-in Kanban board and task tracking keep everyone at work on the same page. Coupled with chat, voice and video communication, the messaging platform for business is worth considering.
Messaging takes place directly, in private groups, or open forums. Select messages and add subjects and formatted, long-form content. All of it can then be turned into tasks and managed on a Kanban board.
Set Reminders to follow up on conversations. A dedicated Notifications page ensures you'll never miss an IM. Ryver integrates with household names like Dropbox and Google Drive. There's also screen sharing and unlimited integrations through Zapier.
Bear in mind, if your team relies on Zapier integrations, Ryver could be a huge hit to your bottom line. At $289/month for 50K tasks – Zapier plans aren't cheap. What's more, customization options are limited and there's no free plan.
Ryver Pricing: $69/month for up to 12 users; $129/month for up to 30 users; $4/user for over 30 users; Enterprise plans on request
Slack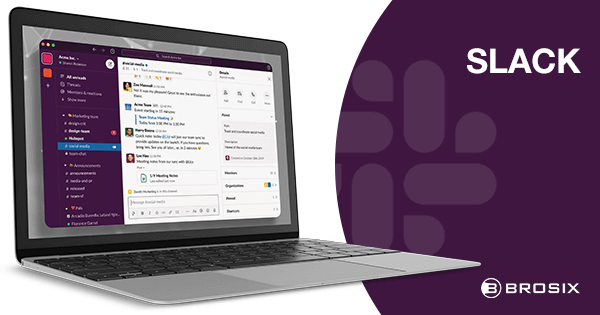 Available on: Windows, macOS, iOS, Android, Linux, Web
Despite falling behind Microsoft Teams, Slack is often lauded as the leading tool for business instant messaging and collaboration. That's because Slack offers more integrations (1500+) than anyone and still has one of the biggest user-bases around.
With Slack, public and private channels, thread-based chat, and direct messages make it easy for organizations to streamline communications and have relevant conversations.
Screen sharing and voice and video are built-in, plus some nifty features like automated reminders and keyword alerts. The latter notifies you anytime a word of your choosing is mentioned. For the security-minded, Slack provides two-factor authentication, data encryption, enterprise key management and more.
However, Slack's price point puts it out of reach for many startups and small teams. What's more, its powerful integrations mean that many of its capabilities are the result of other tools and technologies, and they could expose your business network to vulnerabilities.
Luckily, there's no shortage of other suitable IM programs. If Slack isn't the tool for you, explore these 12 alternatives!
Slack pricing: Freemium version limited to 10 integrations; $7.25 per user/month Pro Plan; $12.50 per user/month Business Plan; Enterprise Grid on request
Choose the Right Instant Messaging Platform for Your Business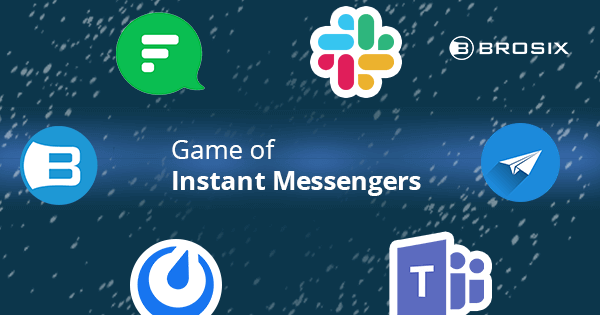 Instant messengers are in demand. The rapid growth of messaging apps as a preferred communication channel for billions, not to mention the enhanced security and productivity of business instant messengers, make IM technology a must have for any company.
But it's not as simple as just choosing any messaging platform or program.
Use personal-grade IM apps as a way to connect with your customers, like handling quick product inquiries, for example. Be careful with apps that don't offer end-to-end encryption as the default. Don't use free instant messengers for internal team communication.
Go with a business instant messenger for your internal team communication and collaboration. Powerful security protocols, administrative control features, and productivity tools safeguard data and information while improving communication and teamwork.
When choosing the right messaging app for your business, examine your internal and external communication needs. That'll help you determine whether an IM app might suit your business, or if an instant messenger for business, like Brosix, would be more appropriate.
Better yet, why not cover all your bases and make use of both?
FAQ
Do people still use instant messaging?
Instant messaging is here to stay. In fact, instant messaging apps are one of the most prominent smartphone applications. WhatsApp, Facebook Messenger, and WeChat are the most popular instant messaging apps which total more than 4 million active users each month.
Is instant messenger private?
Compared to other forms of communication, IM is less secure because it uses a public network. Instant messaging conversations can be easily copied and pasted, which might lead them to fall into the wrong hands. There are further weaknesses related to authentication and passwords, which make it possible for information to reach the wrong people.
However, some instant messaging apps are more secure than others, which is why Brosix is one of the best options out there. Our solution is encrypted end-to-end on all communication channels, keeping communication private and worry-free.
What are the limitations of instant messaging?
Instant messaging is a limited form of communication because it relies only on written text. In-person communication allows you to read a person's intentions and feelings through their body language and facial expressions. With instant messaging, it's easier to misinterpret the intent of the message received.
Another limitation is related to its effectiveness in large groups. Instant messaging is a great tool for quick information transfers and casual conversation between two people or small groups. However, when numerous people are added to a single group chat, it can be difficult for everyone to follow the conversation.
What are the advantages and disadvantages of instant messaging?
Instant messaging comes with many advantages, the most prominent being that it facilitates short, focused conversations, enabling people to quickly share information. Instant messenger is more reliable than email and it grabs recipients' attention more rapidly.
Another great plus of instant messaging is that it easily connects people regardless of their location. It's especially helpful for people who work in hybrid or remote settings. Instant messenger apps are simple to use, intuitive and need very little tech knowledge.
On the other side of the coin, the most notable disadvantages of instant messaging are related to productivity and work distraction. While business instant messaging can help cut down needless time spent on ineffective communication, certain employees may waste hours each day on instant messenger.
What is the difference between instant messaging and texting?
The main difference between instant messaging and texting is that instant messaging doesn't rely on the cellular phone service provided by the carrier to send messages.
Texting is possible on any mobile device, regardless of the cellular carrier, and no additional downloading is necessary. On the other hand, instant messaging requires the sender and receiver to download and use the same app to communicate.
Additionally, instant messenger allows sending multimedia content, such as images and videos, along with the text.
Another difference is related to international capabilities. While your international carrier plan determines the locations you can send texts and the cost involved, instant messaging apps make it possible for people to communicate regardless of their geographical location.
Is instant messaging safer than email?
Instant messaging and emails are both susceptible to malware. However, emails are more prone to malware and viruses. Although emails are often encrypted while in transit, they are typically stored unencrypted on the email server. Therefore email isn't secure by default.
Instant messaging apps are built with security and privacy in mind, therefore end-to-end encryption makes instant messenger safer than email to some extent.