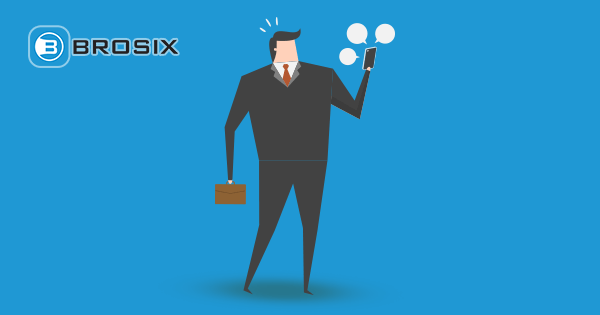 Instant Messaging for Business in 2018: Follow These Tips
December 14, 2017 Instant Messaging



With 2018 right around the corner, it won't be long before the calendar turns and you're looking forward to the next 12 months.

While there is a lot to think about in regards to your business, here's something that should be high on your to-do list: instant messaging.

In today's day and age, there are more ways than ever before to communicate with your team. Even so, instant messaging is the cream of the crop. From the features to the security to the convenience, there's a lot to like about enterprise instant messaging. Of course, if you have never used this type of application in the past, you may not understand what it can do for you and your company in the future.

So, with all this in mind, let's examine a few top tips for business instant messaging success in 2018:
Choose the Right Program
It's easy to believe that one instant messaging program is as good as the next, but nothing could be further from the truth.You must realize that every program has its benefits. For example, Brosix is known for its full feature list, as well as its dedication to security. You don't want to choose a program until you know exactly what you are getting in return.
Get Your Team on Track
Just because you understand the importance of instant messaging doesn't mean that your team will be in the same frame of mind. It's your job to ensure that each and every individual has a clear understanding of why they should be using an instant messenger as often as possible.
Yes, this can be a learning experience. And yes, there will always be people who don't want to change their ways. Even so, once everyone gives this a try, there's a good chance that they won't want to consider anything else in the future.
Focus on Features
It's easy to overlook the power of an instant messenger when you don't have a clear idea of what the application has to offer in regards to features. This is why you need to spend a lot of time on this. List out all the features you're looking for, as this will give you a clear idea of which program is right for your company.
For example, you may be most interested in voice and video chat, while someone else has their eyes on screen sharing features. As long as you know which features you need to succeed, it becomes much easier to select a business instant messenger.
Share Advice with Your Team
Although you may have a clear idea of why instant messaging is a big deal, some members of your team may not even know how to get started. Here's the good thing: you can share your advice with your team, making sure each and every individual knows what they need to be doing. If you have a lot of IM experience, don't hesitate to share it with the rest of your company.
Don't Give Up
If you don't know what you are doing, if you run into some challenges with your team, it's easy to give up and go back to your old ways. For example, you may come to find that your core employees would rather use email or text messaging to communicate. It's easy to give in at that point, but you must resist the urge.
You should continue on the path you've been following, realizing that giving up is only going to make things worse for your company in the long run. If you stick with your instant messenger, everyone will eventually feel good about the way it can help them communicate.
Use the Mobile Version, too
Just because you spend a lot of time on the road, as opposed to in front of your computer, it doesn't mean you can't use an instant messenger.In fact, this is easier than ever, now that most applications have a mobile version. You read that right: you can use your IM program on your smartphone or tablet. How cool is that? Once you get into the habit of using your IM from the road, you'll never again turn to email or text messaging. Instead, you'll come to find that this is the most convenient way of doing things.
Try a Group Chat, Not a Conference Call or Meeting
Do you spend entirely too much time in meetings? Do you schedule conference calls every now and again? Have you come to find that this is nothing more than a time drain? If you're concerned about wasting time and money on conference calls and meetings, you need to find a solution. And for many companies, the best answer is a group chat. With a group chat, you don't have to worry about everyone being in the same room. As long as the participants have access to the instant messenger, they can join in on the action.
Final Thoughts
If you are interested in spending more time on instant messaging in 2018, you shouldn't wait around any longer. With these tips guiding you, it's easier than ever to get started. Once you choose an IM program, everything will come together.
Do you have any experience using a business instant messenger? Do you have plans for more of the same in 2018? Share your top tips and experiences in the comment section below.