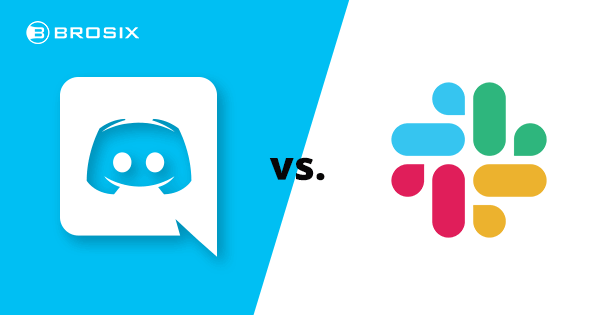 Discord vs Slack – Can a Gaming Chat Solve Team Collaboration?
The field of team collaboration solutions is crowded. Some tools focus on streamlining communication channels, Others take a task management-based approach. There are hosted and self-hosted platforms, consolidated solutions, and everything in between.
At the top of the pyramid, or at least until recently, is Slack. You likely know it. We've written plenty about it!
We recently compared Slack to Microsoft Teams (you know, since Teams just overtook it). We've matched it up against Workplace and even task management solutions like Basecamp.
There's no shortage of team communication tools. But one of those options, Discord, has taken a different approach to teamwork. One that probably has you thinking more Call of Duty than a conference call.
That's right. Discord is most well-known for its real-time voice communication, capable of delivering a more interactive gaming experience.
Discord vs Slack
Discord and Slack have a lot in common, especially at first glance. By diving a little deeper, though, you can see that the two solutions favor certain use cases.
We're comparing Discord and Slack based on five factors that you can jump to by clicking below. Otherwise, read on for the full comparison. Full disclosure – we happen to think our own solution, Brosix, stacks up well against both. If you're not convinced by either Discord or Slack, sign up for a free trial of Brosix!
So is Discord just for gaming, or is it a viable Slack alternative? Let's find out!
Cost
A major reason people search for Slack alternatives comes down to one simple factor – cost.
Simply put, Slack isn't cheap. There's a freemium version but that limits you to 10 integrations and 10K searchable messages. If you want an unlimited messaging history, integrations, the ability to share channels with third parties (freelancers, for instance), screen-sharing, and voice and video calls for up for 15 participants, it'll cost you $6.67 per user per month.
If you want enterprise controls like additional user authentication options or the ability to manage users, you'll need to shell out $12.50 per user per month for a Plus plan.
Discord provides a richer freemium version than Slack. You basically get the core functionality of the platform with minimal limitations. That means unlimited message history, screen sharing, unlimited server storage, up to 8 users in a video call, and up to 5,000 concurrent users.
If that's not enough, you can opt for the paid option. At $9.99 per month, 'Nitro' gets you bigger file uploads (up to 50MB instead of 8, though still capped!), higher quality screen-sharing, and some customization options like animated avatars and emojis.
Discord does subscriptions differently. Instead of paid plans on a per-user basis, Discord allows each user to decide whether or not to subscribe to Nitro.
If cost is a determining factor, Brosix's Premium plan gives you robust communication and collaboration options and a class-leading enterprise toolkit, for cheaper than Slack's Standard and Discord's Nitro. Give it a try!
Usability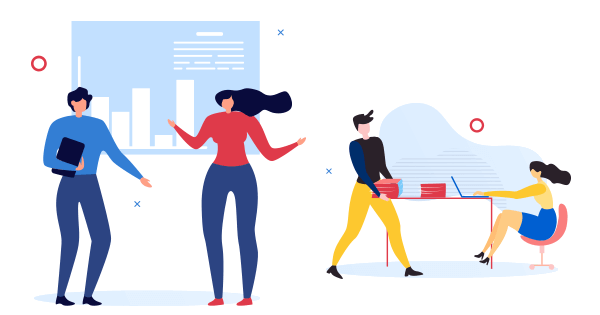 Discord and Slack feature similar layouts and, as a result, a comparable core user experience. You'll find contacts and channels along the left sidebar and conversations on the larger panel on the right.
Both offer some customization options. In Discord, for example, you can change your interface to light or dark, while in Slack you can tailor the sidebar based on eight different color schemes. The tech-savvy can customize even more in Slack using CSS.
Once you go beyond the aesthetics, you start to uncover some bigger differences. Whereas Slack organizes chats into Teams – a separate area where a team's chat channels reside – Discord arranges them into 'Servers.'
With Discord, all your servers are on one interface and one login gets you access to all of them. That said, you do have to navigate out of your server and into an aggregated list of messages to view a direct message.
In Slack, on the other hand, you have a login for each workspace you're part of. That not only means a different login for your full-time job and for your freelancing, for instance, but toggling between multiple workspaces.
At the end of the day, though, it's a matter of personal preference.
Chat
Slack organizes conversations in public and private channels and direct messages. Taking things a step further, Slack lets you turn a message into a separate conversational thread.
Threads help keep discussions more organized, turning replies into side conversations separate from the message feed. There's a drawback, though. Anyone who posts a message which results in a thread then gets notifications about replies. That means Slack can become noisy.
People seem to either love or hate threads. If you're of the latter camp, Discord doesn't offer them! Channels are organized by text and voice. As Discord lets you assign roles and permissions to any member in the channel, any channel can easily be turned private.
Since Discord was conceived with gamers in mind, the platform allows for up to 5,000 members in a channel. According to Slack, there are no such limits on their platform, though one team reported getting capped at around 8,500.
No matter how many members your group chat contains, these tips can help keep your group chatting productive.
Voice, Video, and Visual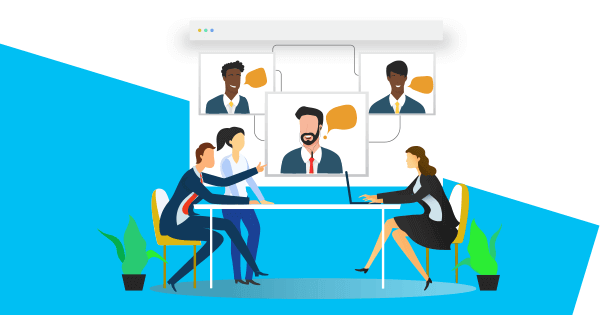 Voice communication is Discord's bread and butter. It's also where Discord and Slack begin to show major differences. And that makes sense, considering Discord is geared for gamers.
Discord keeps voice separate from text-based communication. By clicking on a voice channel you'll immediately start communicating with other users. Voice communication happens in the background with only the connection status indicator letting you know you're connected to a voice channel.
There's also a push-to-talk feature, muting your connection until you push the button – like a walkie talkie. If you're on a call with multiple participants, that's a game-changer.
Slack's voice communication is a bit more standard. All plans allow you to start a voice call from a direct message. Paid plans allow you to call an entire channel.
Both Discord and Slack allow for video conferencing. With Slack, you toggle video on and off during a voice call. With Discord, you start a group DM and then initiate the video call.
Discord and Slack also provide visual screen-sharing solutions. Slack's is more advanced, though, letting users annotate and even control each other's screens.
Brosix also boosts your visual team collaboration! Use the screen-sharing solution to conduct critical support, or the native virtual whiteboard to facilitate a multifunctional collaborative space. Both can be accessed with a click and paired with team chat tools.
Features
Discord and Slack are both feature-rich solutions offering teams a host of ways to work and collaborate.
Slack is still best-known for its integrations. The platform boasts 1,500 app connections in its directory and partnerships with Google and Atlassian, to name a few. In short, that means you get notifications whenever someone updates a Google Doc or task in Jira. Those actions then get contained within designated threads.
Discord takes a different approach to integrations. The platform only offers 10 integrations mainly aimed at gamers, like YouTube, Twitter, Reddit, and Twitch, for example. Bots, however, help Discord gain back lost ground. You can manage Trello boards, stream music from Spotify, and even make a robot speak notifications!
While both tools offer file sharing solutions, both restrict you in ways. Discord limits your uploads to 8MB, though you can extend this to 50MB by upgrading to the Nitro plan. Slack's upload limit is a much more generous 1GB.
Discord offers unlimited storage but with an 8MB sharing limit, you likely won't share a lot. Slack, meanwhile, limits teams to 5GB on the free plan and caps paid plans at 20GB per user. By the way, Brosix's unlimited size file transfer never caps file transfers, neither by size nor volume.
The Rundown
Here's the rundown of our comparison:
If you're after a freebie version, Discord's is the way to go. Slack's paid plans, while pricy, offer more in terms of chat features, integrations, and admin control.
Both Discord and Slack offer highly usable platforms but with some key differences. Discord features a single login for all servers while Slack requires multiple logins for each workspace. That's a matter of personal preference.
Slack organizes chats by channels – public and private with threads – and direct messages. Discord arranges them by text and voice. If you can't stand threads, go with Discord.
Discord and Slack both offer video chat and screen-sharing. Discord's robust voice capabilities and push-to-talk feature give it the advantage here
While the two platforms are feature-rich, Slack offers more generous file sharing, storage, and more integration options.
Considerations
When choosing between Discord and Slack, you'll need to keep in mind your individual team needs, those of your organization, how best to ensure team communication and collaboration.
Also, keep in mind that questions have been raised surrounding the privacy and security of both – Slack for how it handles user data; and Discord for the fact that cybercriminals have been found on the platform.
What's more, neither Slack nor Discord offers the option to self-host. While that alone doesn't put you at risk, it does mean you surrender control of data and information communicated on the platform.
If you're not convinced Slack or Discord, give Brosix a try! You'll get a private team network featuring industry-leading security, enterprise-grade control, and a full team collaboration toolkit. Try it for free today!